Animals vs Kids at the Zoo
Child or beast, who comes out top after a day out at the zoo?
DON'T LAUGH AT THE GORILLA
1-0 to the animals
What lion?
This fearless toddler wins this round by simply looking in the other direction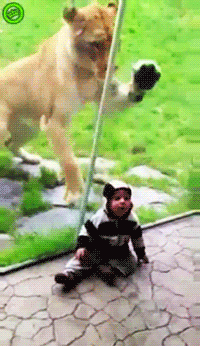 Otter racing
No winners or losers here, as everyone's having such a great time
Enter...the Baboon
After a tense showdown, the baboon leaves the kids red-faced! Animals take the lead in the final round!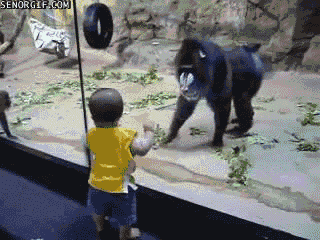 Aaand the winners are... Animals!
Better luck next time, kids!