Look at These Awesome Homemade Star Wars Builds
Ever wanted your own Tie Fighter? Then build one!
Check out this gigantic AT-ACT replica!
It was built by YouTuber Colin Furze, who made it in his back garden!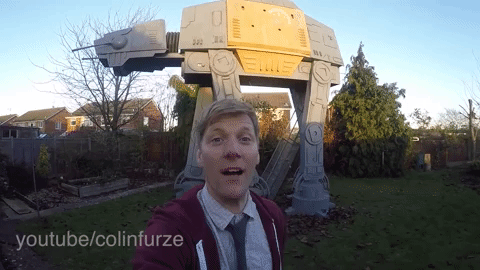 First, he took a normal toy...
And then scaled it up. Lots.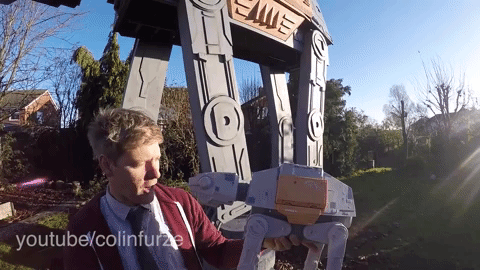 He's even kitted out the inside like a Stormtrooper disco!
Not sure how authentic that is...but who cares?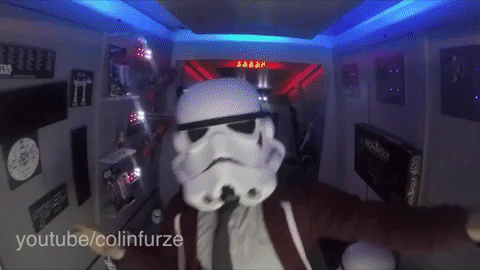 Then there's Kylo Ren's Tie Fighter
As usual, Colin started with an ordinary toy and then scaled it up...
...The finished ship is HUGE!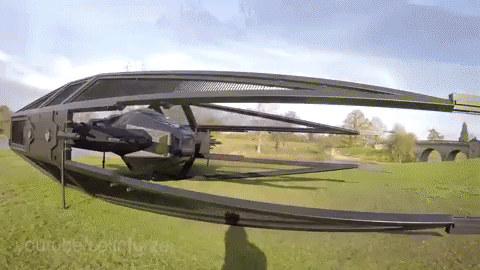 All the detail is there, from the engine parts to a cockpit you can sit in!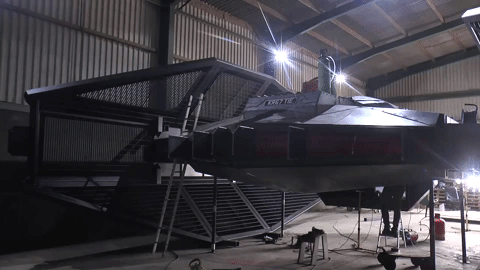 It even comes with it's own droid!
Colin has also made a Deathstar out of fireworks
Well... he calls it a Deathstar. Its more like 5000 fireworks stuck on the top of a crane. ...Yep, still awesome!