C-FLEA-POs in the Wild!
Check out the C-FLEA-PO in it's natural environment exploring weird new worlds and technological advancements! This robot flea is a sports mad techno genius!
Got a pair of binoculars handy? Good, then your ready to track down C FLEA PO in it's natural environment! As a robot flea, C-FLEA-PO spends much of their time exploring alien planets and the technological advancements of today! And they also really like football, so watch out for them next time you're playing a match! C-FLEA-POS naturally enjoy adventure, technology and exploring new things, so get ready to chase them all over the place! Where will you end up? Make sure it's not anywhere near water, or this robot flea might accidentally start to short circuit! Time to find out!
C-FLEA-PO comes from outer space, like all the best robots. Here we see one relaxing in it's natural enviroment!
This C-FLEA-PO is having fun on a distant desert planet - since they don't breathe oxygen, different atmospheres aren't a problem!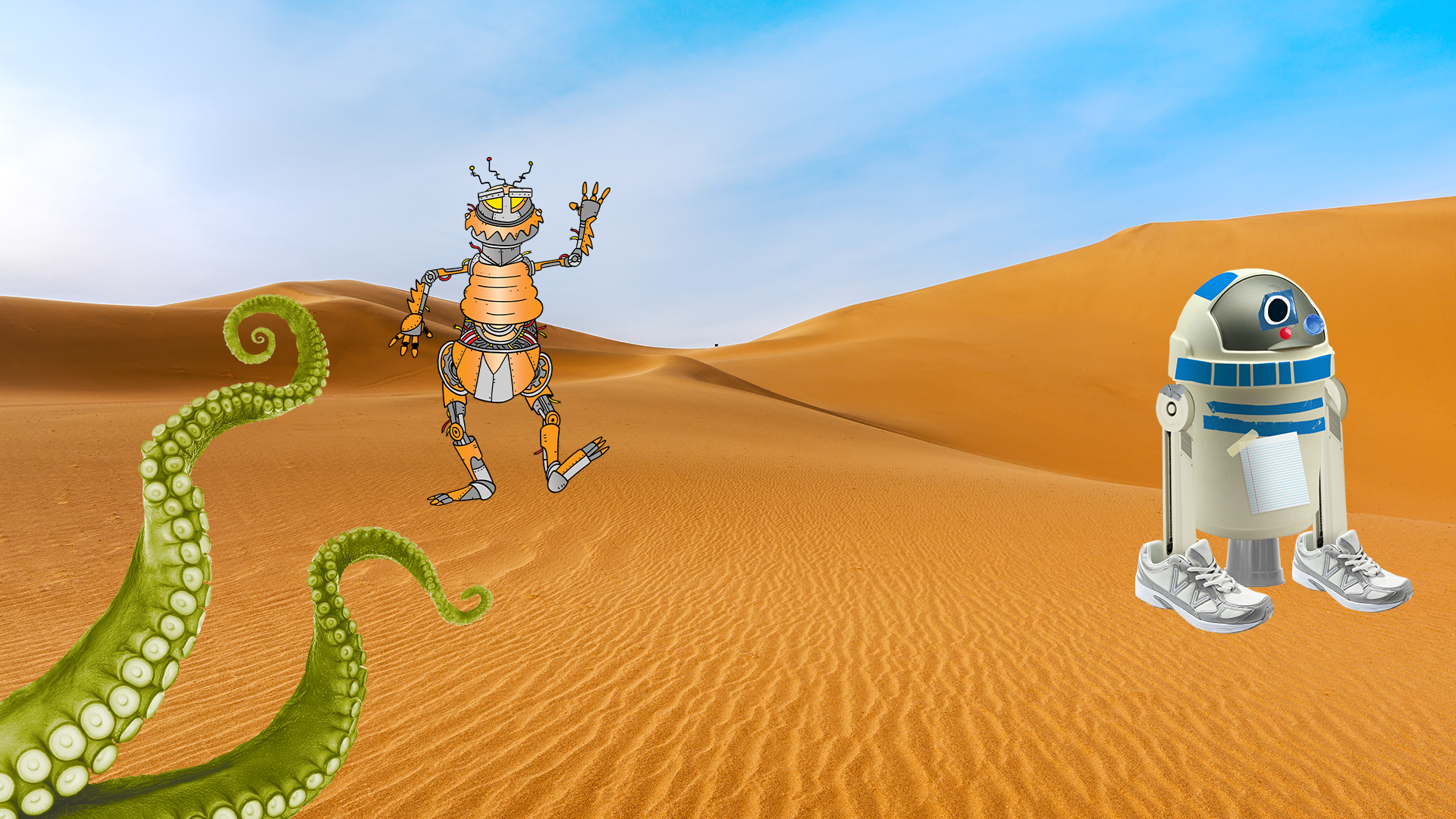 A C-FLEA-PO deals with some strange alien races on another strange planet. They seem quite friendly!
Here we have a C-FLEA-PO relaxing with a circuit board - it's their form of TV! Wonder what's on?
A lesser known fact about C-FLEA-POS is how much they love football! This one's having a good kickaround!
Many C-FLEA-POS feel most at home in a lab, where they're surrounded by other tech and science. This one is checking out their local lab!
Finally, a C-FLEA-PO in space, enjoying the zero gravity effects of a space ship!