Britiain's Funniest Class – Voting Starts Tomorrow 9am
Get ready for the LOLS. See the 10 Finalists and Vote for your Favourites! Voting Starts tomorrow at 9am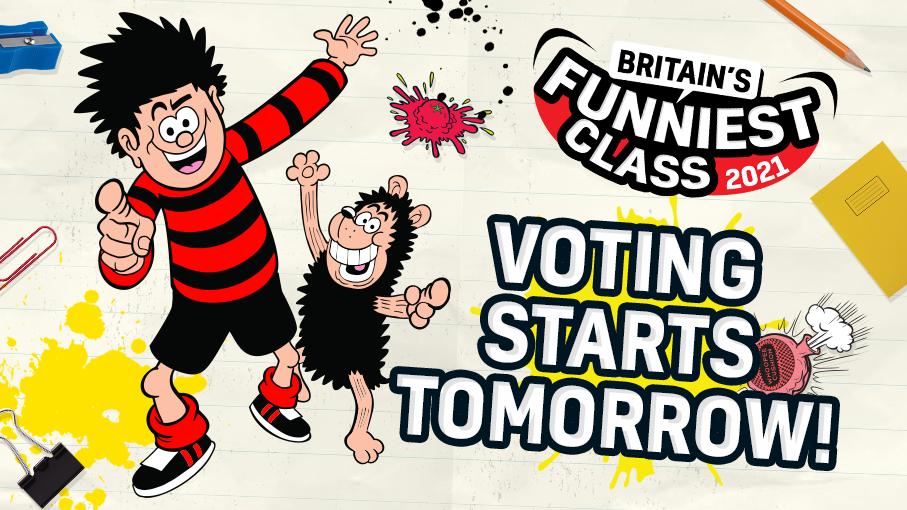 Who will be Britain's Funniest Class of 2021? Vote here until 10th June!
The winner will receive an illustration of the class, which will be published in the Beano comic, a Beano school assembly (virtual or in person depending on government guidelines), a Beano comic subscription for every pupil in the class and Beano books, courtesy of Studio Press for the school.
Our ten finalist jokes will be featured in the all-new Beano Five-a-Day Joke Book, publishing in September and on Beano.com/jokes.