Dogs Love Adidas
Adidogs! They're a-di-dorable!
The classic Adidas stripe tracksuit has been revamped for our furry friends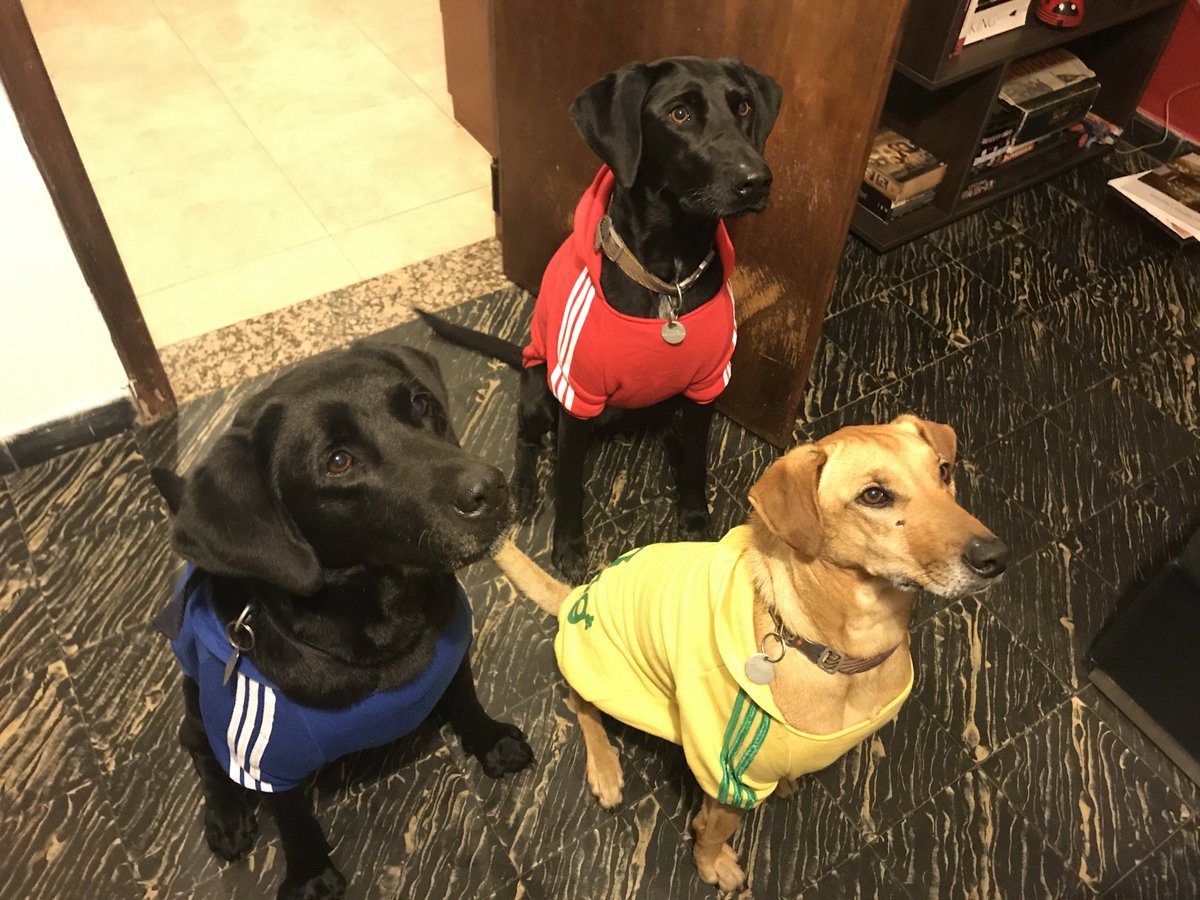 The cosy jumpers come in classic colours with a cool new logo
These pups are looking pretty fresh!
And you can get them for the whole squad
For big dogs
And small pups
What are you waiting for? Let's go play footie!