Flea-Onardos in the Wild!
Flea-Onardos are the most talented fleas around! Skilled with a paintbrush (made from Gnasher's fur of course) they're ready to set the art world itching!
Flea-onardos are renowned not only for their amazing artistic abilities, but also their incredible skills at inventing, drawings, maths, and generally being all round geniuses! If you want the best pictures painted by fleas, look no further! You can't beat a Fle-Onardo for artistic talent! When not jumping around Gnasher, Fleo-Onardo can be found painting in meadows, in their studios or visiting the most artistic country in the world - Italy! Get your paintbrushes out and make a quick field sketch of these ones in their natural habitat, before they bounce off again! If you're lucky, you might even catch one creating a masterpiece!
Here we see a Flea-Onardo getting some divine inspiration. Maybe we can expect a painting on the ceiling? Flea-Onardo can certainly jump high enough!
Flea-Onardo has returned to the Eternal City for more incredible paintings - Rome!
A Flea-Onardo in its studio creating another masterpiece...and a mess!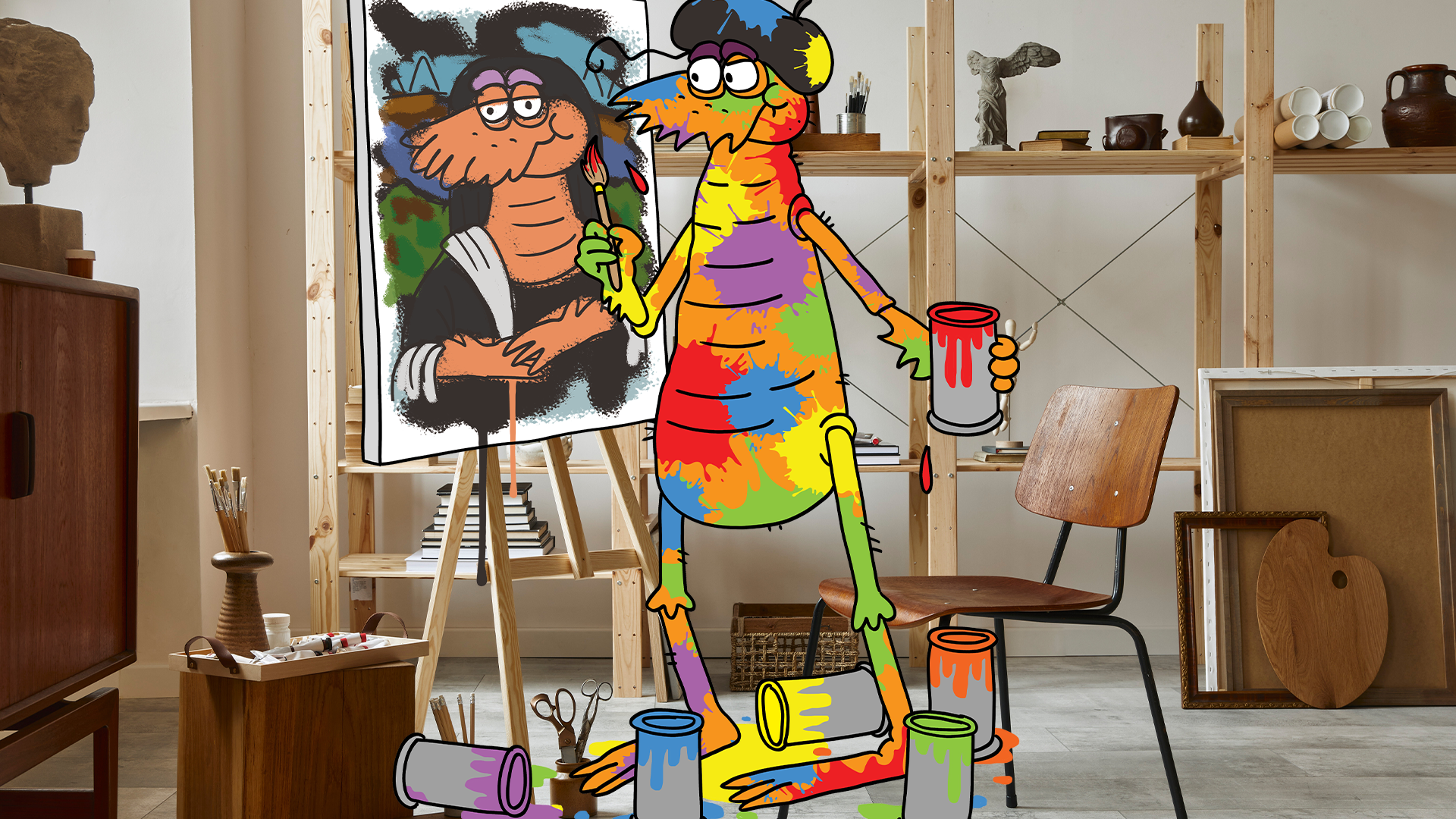 This Flea-Onardo couldn't help but check out the competition in the local gallery - and now it's adding its own!
Here a wild Flea-Ornardo is taking some inspiration from nature
Flea-Onardo returns to its home town of Vinci in Italy - also home to another famous artist! (No, not that pigeon)
Finally, although the Flea-Onardo loves to roam far and wide, there is no place like home for creating a true masterpiece!