Fortnite Loves Football!
Footie? Fortnite? Fortnite? Footie? Luckily, you don't have to choose!
Picture the scene… school's finished and some of your friends want to play football while your other pals want to play Fortnite. So how can you keep everyone happy?
Easy! There's plenty of footie fun in Fortnite, you've just got to know where to look!
For a start, you've probably played on the pitches scattered across the map. You know, places like Pleasant Park, Junkyard Junction and Lonely Lodge? (But if you haven't found them all yet, we don't want to spoil it for you!).
Then there's the chance that you might come across an ACTUAL footie star when playing Fortnite, because players like Tottenham Hotspurs' Dele Alli and Harry Kane are big on building bases!
And if that's not enough Fortnite footie fun, then don't worry! A famous French football team, FC Nantes, recently revealed a new signing using Fortnite!
So seeing as the whole world already plays football and Fortnite, you and mates can too!
And if you want to know what footie players look like when they've been playing too much Fortnite? Check this out!
Dele Alli dancing
Yep, too much Fortnite leads to lots of Flossing, as Spurs star Dele Alli shows!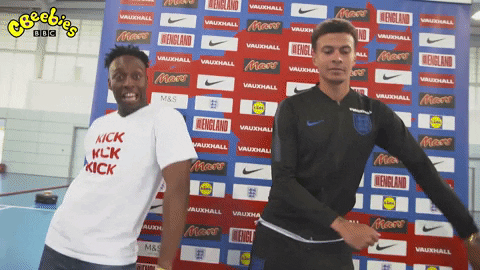 Antoine Griezmann dancing
Er, yeah, looks like the Athletico Madrid star is just as big a Fortnite fan as Dele! This time though, he's doing the L Dance.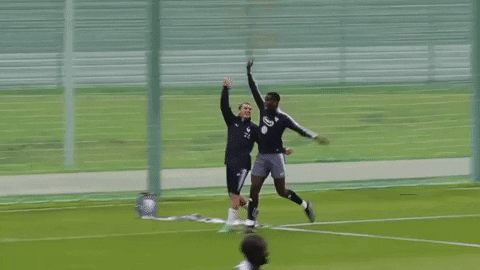 Jesse Lingard, yes, you guessed it, dancing!
Well, it seems if you like Fortnite and you like footie, you also like dancing, as Manchester United star Jesse Lingard proves!