Gnasher's Fleas: The Greatest Showflea!
Been bitten by the showbiz bug? Then this is the flea for you! Find out more about The Greatest Showflea here!
THE GREATEST SHOWFLEA – Itchus hilarious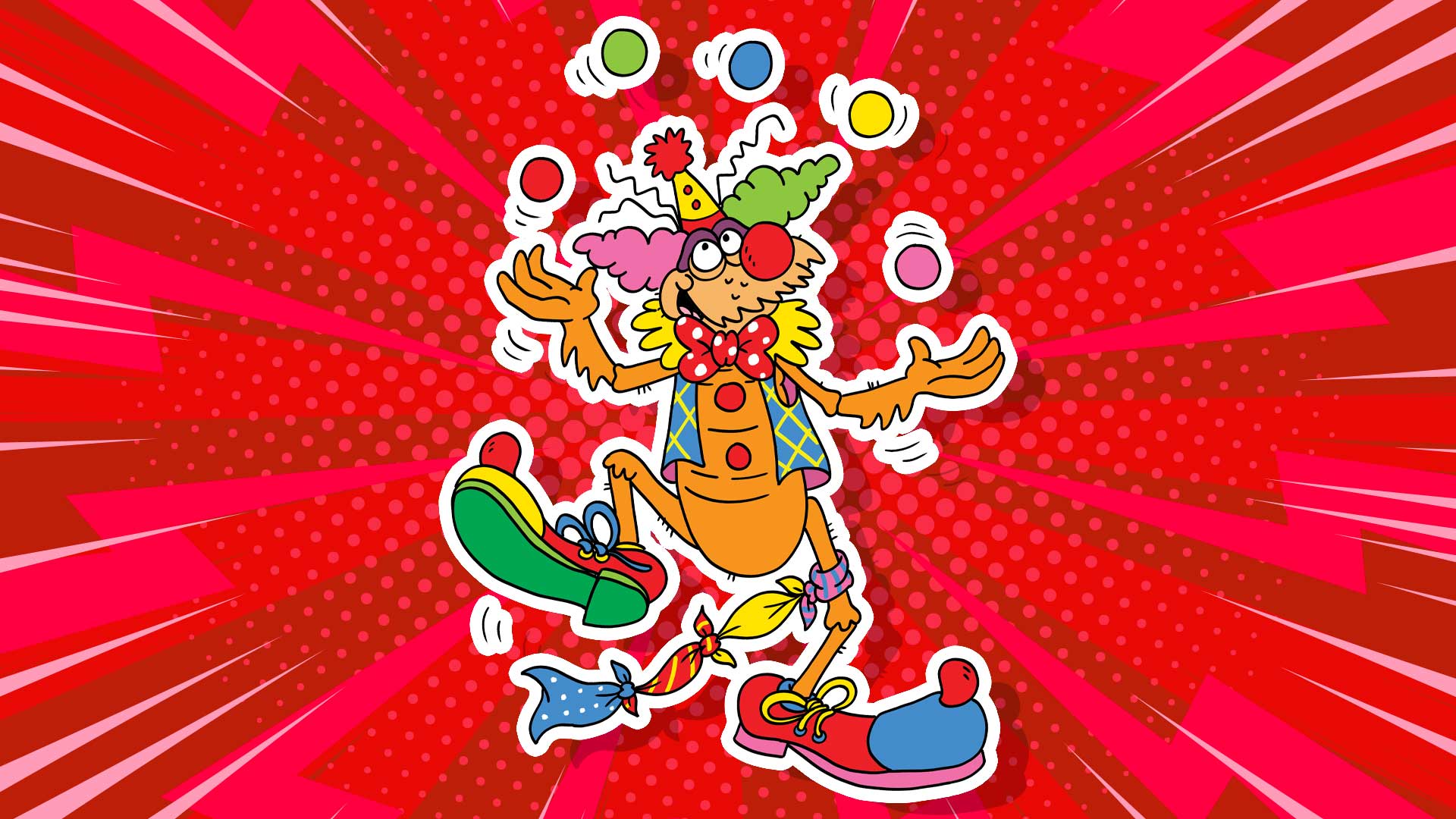 Once upon a time, the Greatest Showflea was just a regular flea but everything changed after reading about the famous Joseph Grimaldi – he was an entertainer who first wore white theatrical make-up and a big red nose. Once he learned about clowning, he was truly bitten by the circus bug!
The Greatest Showflea has got massive feet – his toes reach the end of his clown shoes – and is the only flea that Gnasher ever notices. Luckily, this theatrical performer doesn't make Gnasher feel itchy, but tickles him instead. Maybe that's why Gnasher laughs so much – something actually is tick-ling his funny bone.  
Their best friend is the Stink Flea because all clowns find bottom burps hilarious, even if they're tiny squeaking sounds from a flea's bum.
In return for providing a safe warm home and lots of tiny snacks, your adopted Showflea will (probably) provide hours of entertainment, which includes, but is not limited to:
-squirting miniature flowers
- entering and exiting small collapsing cars,
- throwing microscopic custard pies
THE GREATEST SHOWFLEA FACT FILE
Birthday: 16 October 
Best friend: Stink Flea
Location: Gnasher's back
Colour: Golden
Alternative name: Clown Flea
Type: Flea