How to Make Dennis of the Dead
Learn how to make these zombie Dennis heads, but be careful – they bite!
You will need
- Marshmallows- Cake pop sticks- Green candy melts and candy eyeballs (you can find them in a cake shop)- Chocolate sprinkles- Black icing that you can write with
Step 1
Ask an adult to help you heat the green candy melts until they're gooey. Insert a cake pop stick into the marshmallow and dip it into the green candy.
Step 2
Before the green candy can set, dip the top in the chocolate sprinkles to give the zombie some hair!
Step 3
Stick on the googly candy eyes, and once the candy is completely set, draw on his mouth, nose and eyebrows with your black icing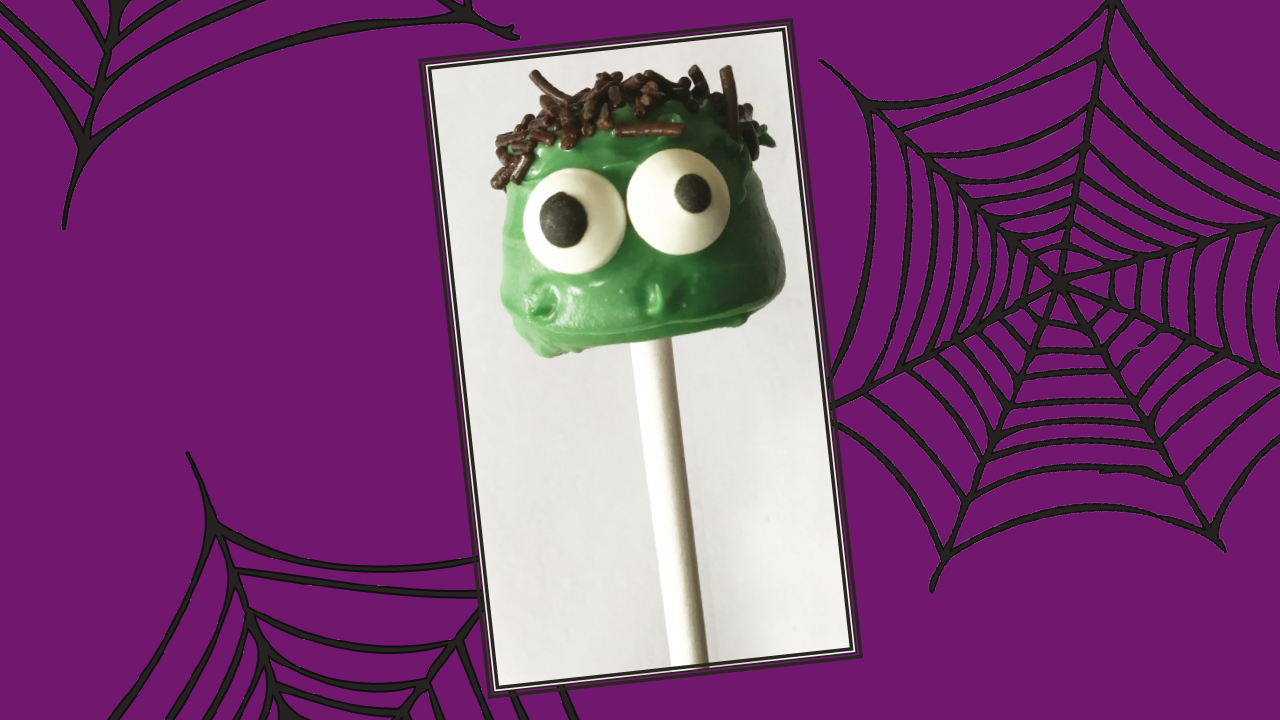 Step 4
Now your zombie is ready to eat. Make sure you eat his brains before he eats yours!