How To Make Rainbows!
Here are some fun suggestions on how to celebrate Pride month with your family in the comfort of your own home!
Every June, Pride month is a peaceful, inclusive celebration of the LGBT community with an explosion of colour, music and dancing across the world. 
Due to the coronavirus pandemic, this year's Pride celebrations around the world will be slightly different as everyone takes steps to stay healthy and safe. Here are some ways you and your family can participate in the comfort of your own home. 
Do you have some arts and crafts supplies to hand? Then let's go!
FRESHEN UP THE RAINBOW IN YOUR FRONT WINDOW!
That rainbow in the living room window to show your appreciation for the NHS and key workers may have faded due to all the hot sunshine. It's worth making a new one to celebrate Pride month, too. Grab some markers and card, draw and colour your rainbow and carefully cut it out. If you don't have markers at the moment, you could always make one with scraps of coloured paper. Remember the sequence ROYGBIV – red, orange, yellow, green, blue, indigo and violet – and you won't go wrong!
MAKE SOME RAINBOW BUNTING!
Bunting always gives a room a party atmosphere and it's simple to make! Grab a length of string and some sheets of coloured paper. Cut them into large triangles – equilateral or isosceles, it's up to you – and carefully stick them together over the string.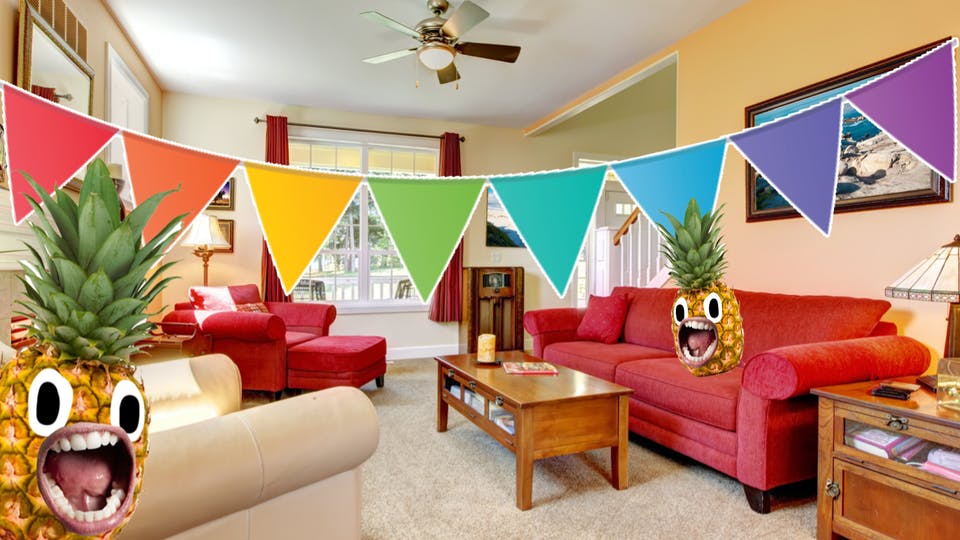 GET MESSY WITH SOME RAINBOW HAND PRINTS!
Got some paint? Simply paint some rainbow stripes on your hand, and while they're still wet, place them on pieces of paper, some old material or even your cheeks! Make sure it's the type of paint that washes off easily, though.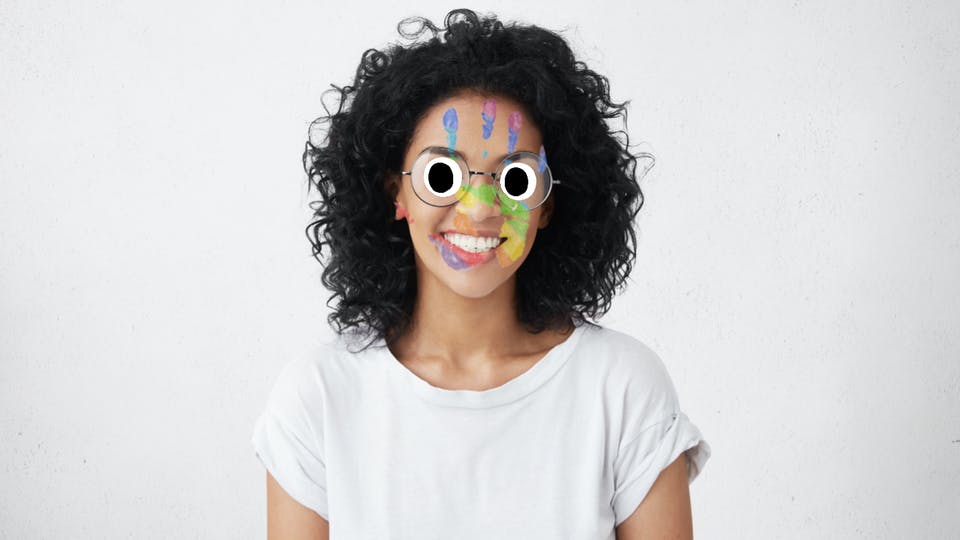 BUILD A LEGO RAINBOW!
This is going to take a bit of time, but haven't you been thinking about sorting your Lego out for a while? Now's the time to do it! You could build a rainbow, a rainbow-coloured house, anything you like, and remember to display it in your window. But don't leave any on the floor, because nothing spoils a party atmosphere than standing on a plastic brick. It's the most painful thing in the world. 
MAKE A REAL RAINBOW IN YOUR LIVING ROOM!
This one's a bit tricky, but will be really worth the effort. Try and coax the weather into your living room and if it rains, don't worry, some sunlight will refract the light to create a beautiful rainbow above the rug!This probably won't work – alright, it definitely won't – but it's always nice to pretend. Maybe stick to using card and stuff. It'll be less messy.