How to Take Care of Menace Flea!
Here's all you need to know about caring for the most miniscule of menaces!
Each flea is unique and will require a special method when it comes to care. As such, for all you new flea owners, remember to check this list for essential information on how to care for your chosen flea. So, how do you look after the tiniest menace in all of Beanotown? Read on for seven essential care tips!
1. Water
Even the smallest menace needs to stay hydrated. Causing mischief is thirsty work, after all. Remember to put out a small dish of water for your Menace Flea to drink otherwise you'll be pestered for refreshments at all times of the day.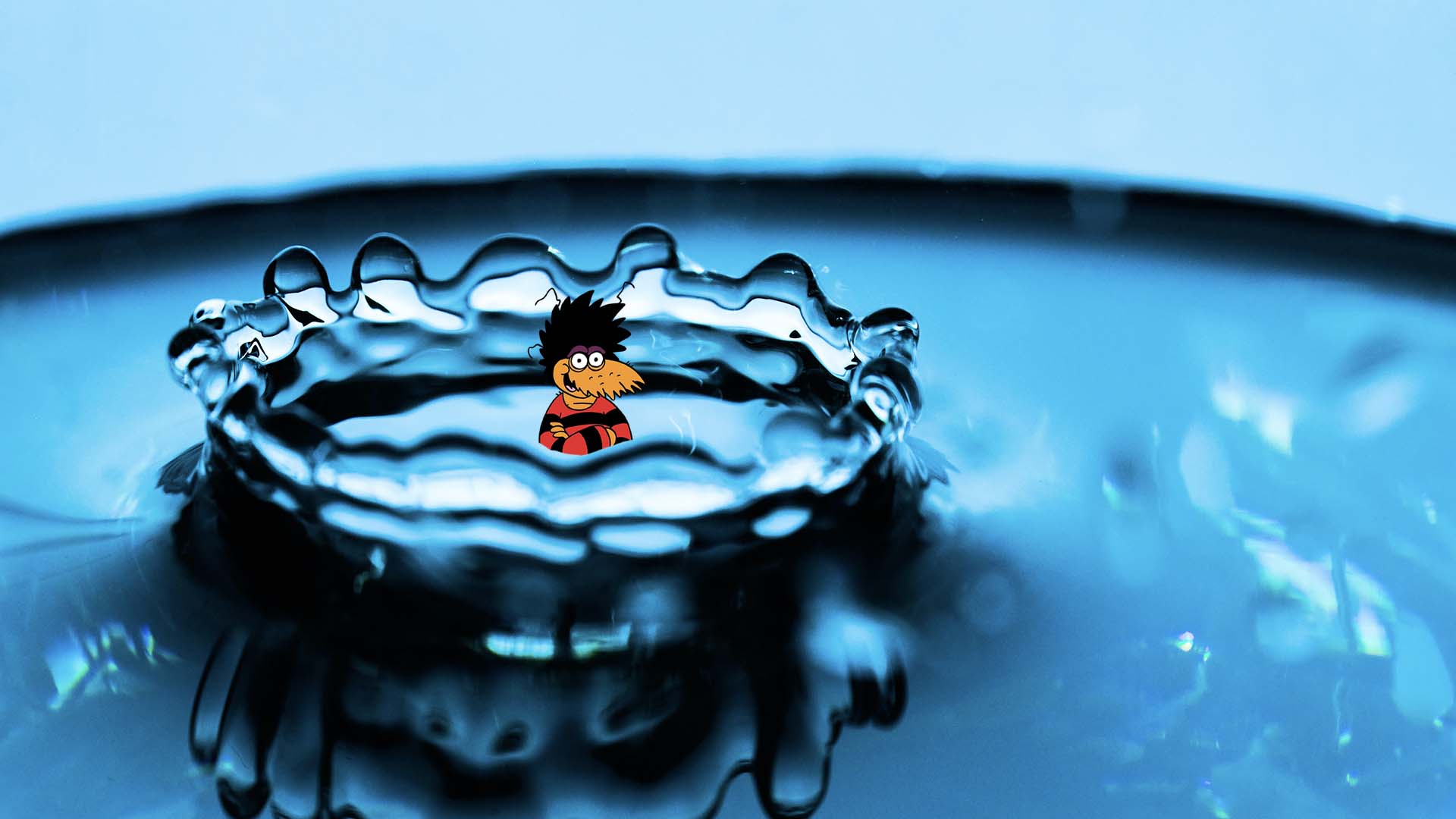 2. Food
Like his human namesake, the Menace Flea adores food from Beanotown Burgers. Don't worry about having to buy a full meal each time they hanker after a juicy quarter-pounder – just a few bits from your own plate will totally hit the spot! Careful with the ketchup though, as it'll make them too sticky to jump around and be generally blam. If this happens, use a small amount of soap and water. Not too much, as they may float away in a bubble.
3. Other diet
The Menace Flea loves all snacks, especially ones they can keep in the backpack. We're talking tiny crisps, tiny chocolate bars and a piece of fresh fruit. Fleas need vitamins too, probably.
4. Litter tray
The Menace Flea is unique in that it does not require a litter tray, just like a cat would. They can use a human toilet, but will always need help flushing it afterwards. Not that you'd see, as a flea poo is undetectable to the human eye – the smell, however, can pack a punch.
5. Socialising
The Menace Flea is always up for fun and pranks, particularly when they're with their friends: Minnie Flea, JJ Flea, Rubi Flea and Pieface Flea. It's important to give them plenty of time to have fun otherwise you'll end up with one moody flea – and nobody wants that.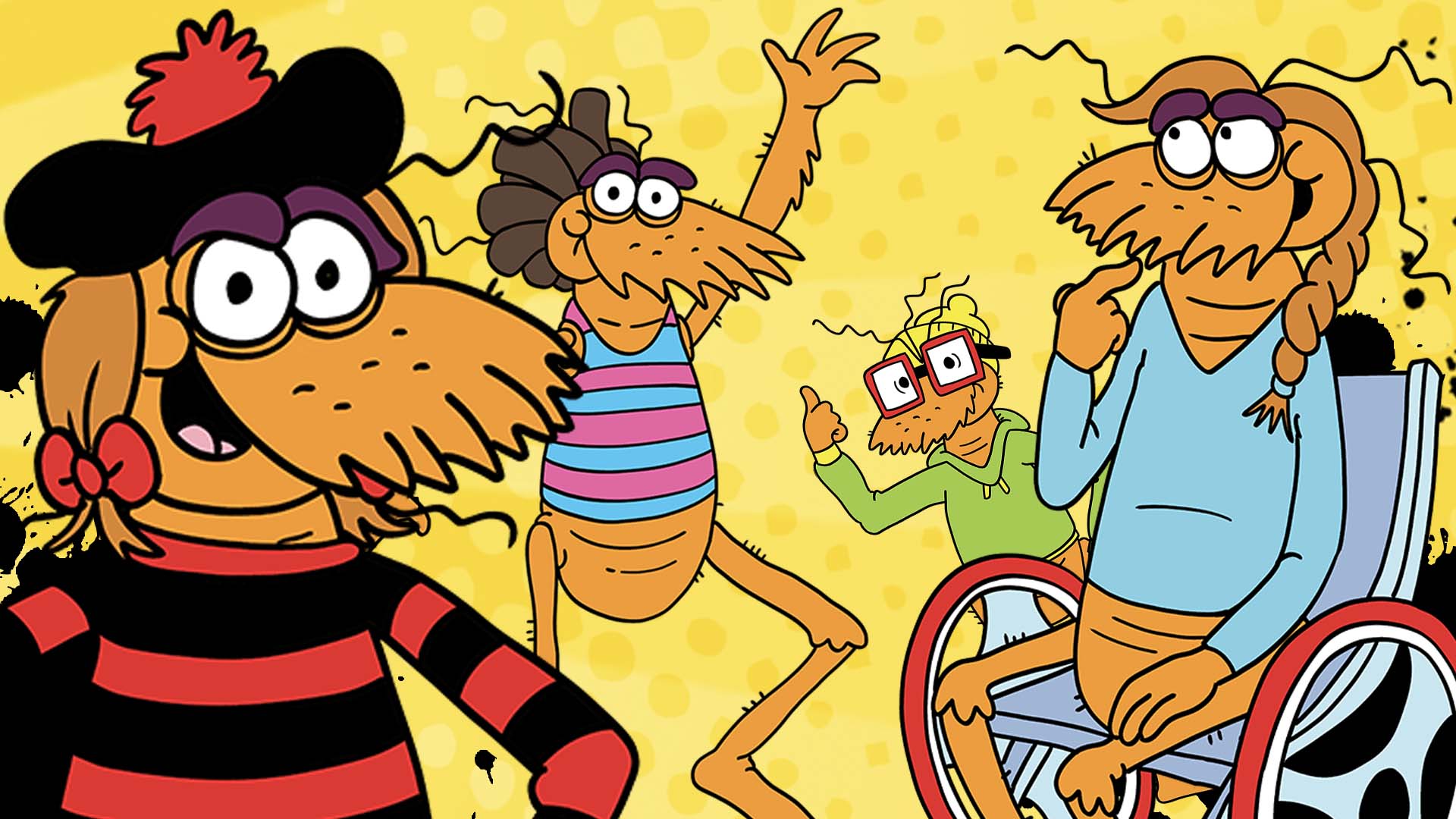 6. Grooming
Apart from keeping them clean, it's worth pulling a brush through the Menace Flea's hair as it tends to look a little ruffled (and that's being polite). Don't worry about expensive flea hair gels or hair wax, as their hair will always fall into the same shape, no matter how much you try to style it. It's pretty unruly, just like the flea itself.
7. Well-being
The Menace Flea loves to hit the local skateboarding ramps, mooching about Beanotown with his friends and watching his favourite band – that's Dennis and the Dinmakers – practice in town. This, along with general mischief making, will tire them out so they will always have a blam nights' sleep.