Inside Beano – Issue 4147: Fly MinAir!
Fasten your seatbelts, adjust your tray tables and prepare to fly with MinAir!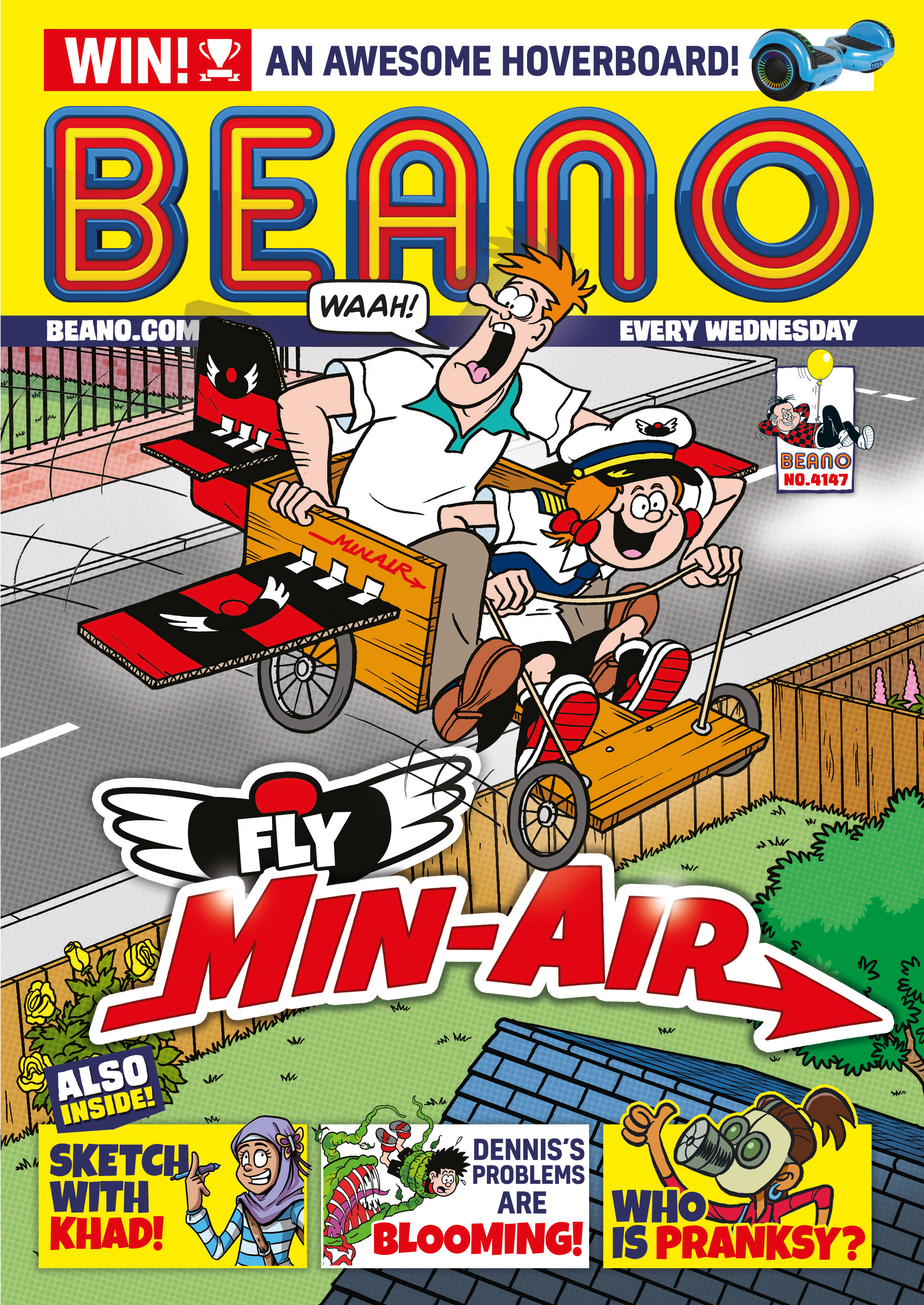 1. Ready for boarding!
Dad needs a holiday, and Minnie is gonna make sure she gives him one! So he's got his cases packed, checked in and is about to enjoy absolutely no leg room!
Where would you like to visit on holiday?
Results
France!

0.6 %

Beanotown!

0.4 %

USA!

0 %

Japan!

0 %
2. Summer begins!
It's the first day of the summer holidays and all Roger wants to do is relax and chill (so not much different from normal, then!). But Dad has other ideas? How will Roger get out of his chores now?

3. Gardening World!
Dennis is helping Dad out in the garden, albeit reluctantly. So he's got some things to pick up from the gardening shop. Here's hoping that Dennis doesn't mix them up!
4. Bash Street in the Park!
Class 2B have arranged a festival in Beanotown Park. But Parky Bowles might have a bit of an issue with them – he doesn't like ball games on the grass, let alone a festival!
5. Out of Office!
Bananaman's on holiday – who's protecting Beanotown? Chief O'Reilly is trying, but they need to get in a better substitute! Who could it be?
All this and more in Beano, in shops from 3rd August 2022! Subscribe here to get Beano delivered to your home !
Well done! You've found 8 of Phil's passport stamps!
Visit my Passport Puzzle to see if you can crack the code!