Inside Beano – Issue 4165: Ready for Santa?!
Dennis is nearly out of time to be good this year!
1. Water girl she is!
It's puddles galore in Beanotown, and Minnie is ready to make the most of it! Waterever happens - everybody in Beanotown better have their umbrellas at the ready! Minnie the Minx is making a splash!
Are you on the naughty or nice list?
Results
Naughty!

0.6 %

Nice!

0.4 %
2. Crying over spilt milk!
Minnie's broken Dad's favourite mug! what will she do? How can she replace it without him even knowing? It's gonna be an adventure, that's for sure!

3. And that's a fact!
Betty's homework is to write a fact file about her favourite animal... who could Betty's be? She doesn't know any exciting animals at all...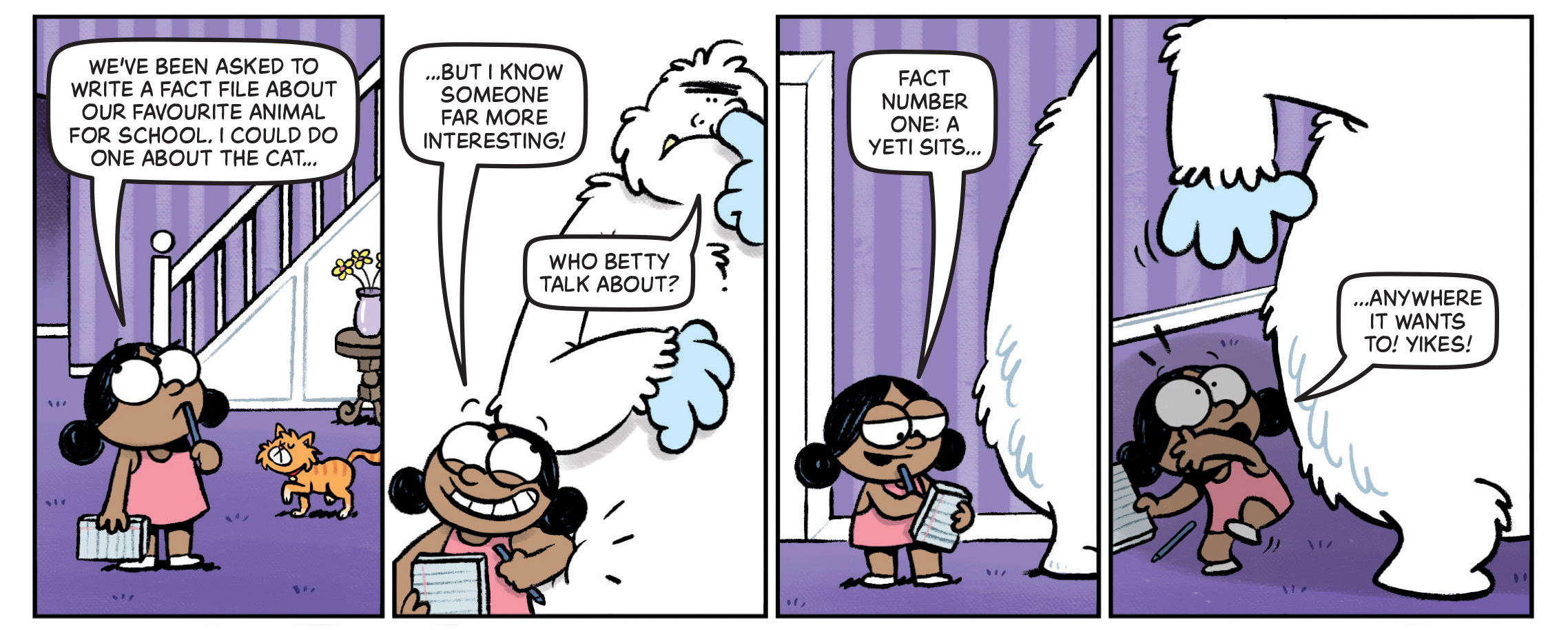 4. Tied in knots!
It's pretty cold at Bash Street School this week - everybody's got their scarves on! But scarves can cause a lot of mischief, so Class 2B better watch out!
5. The Dark Banana Returns!
Bananaman wants to be a dark and edgy superhero! But he's going to need some help. So he goes to the darkest and edgiest person he knows - General Blight!
All this and more in Beano, in shops from 7th December 2022! Subscribe here to get Beano delivered to your home!