Inside Beano No. 3886… The One That's Fast and Funniest!
5 reasons you need to read this week's Beano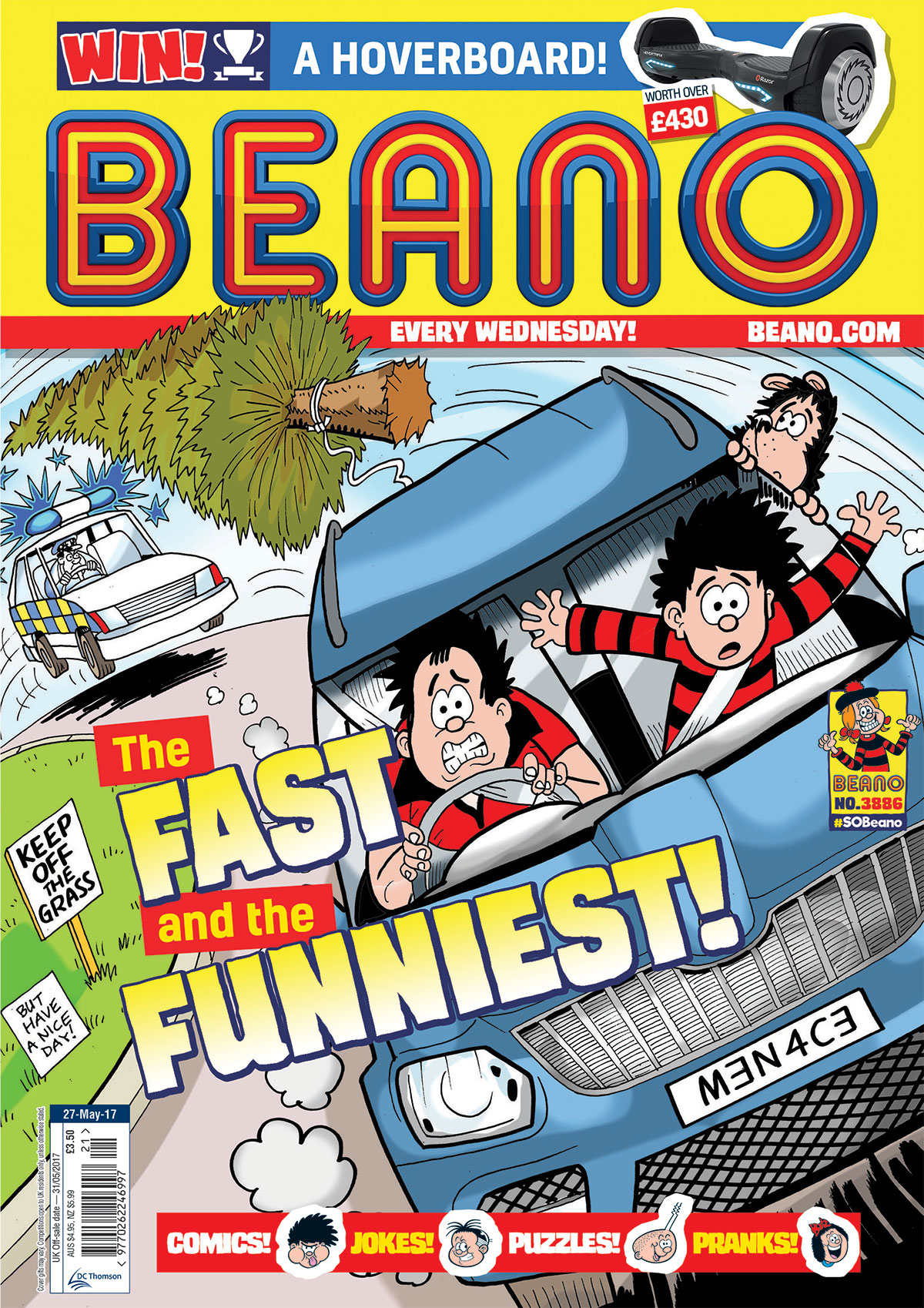 1. It's the middle of May, so it's obviously time to take the old Christmas tree to the recycling centre...
You'll have to read the story to find out how the police get involved!
2. Teacher asks the Bash Street Kids what they'd all like to be when they're older...
Trust Smiffy to get the wrong idea!
3. A ferocious beast stalks the streets of Beanotown...
No, not Minnie the Minx - the MINNIE-TAUR!
4. Bananaman's a model, you know what I mean?
And he takes a little turn on the catwalk!
5. Ball Boy is trapped in his worst nightmare...
A world where no ball games are allowed!
Beano 3886 is on sale from Wednesday 24th May, or click here to see our subscription offers and have every Beano delivered to your door before it's in the shops!