Inside Beano No. 3887… The One Where Bash Street School is Having an Election!
5 reasons you need to read this week's Beano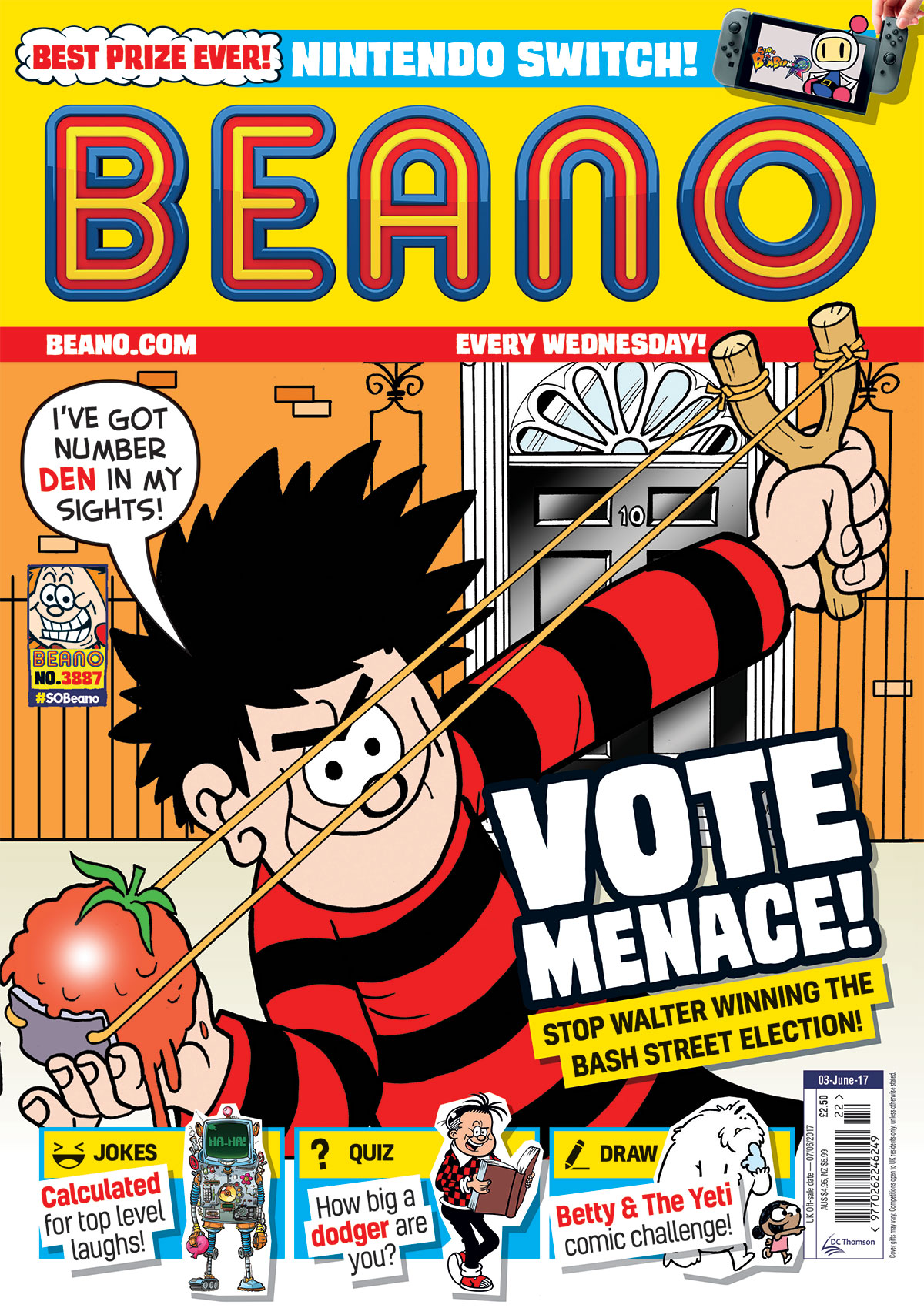 1. Bash Street School is holding an election for a school president
What's the worst that could happen?
2. Edd's head is taken over by his emotions!
Will they do a better job than the Numskulls?
3. Betty & The Yeti set the Comic Challenge!
YOUR comic strips could be in Beano!
Bananaman is asleep on the job...
...which means the Heavy Mob are on the prowl!
5. Take Roger's quiz...
...to find out how much of a dodger YOU are!
Beano 3887 is on sale from Wednesday 31st May, or click here to see our subscription offers and have every Beano delivered to your door before it's in the shops!