Inside Beano No. 3893 – The One With The Last Day Of School Vibe!
5 reasons why you need to read this week's Beano
1. There's big trouble at Bash Street School!
Words: Nigel Auchterlounie. Art: Nigel Parkinson.
2. Minnie the Minx shows you how to make a Prank You card for your teacher!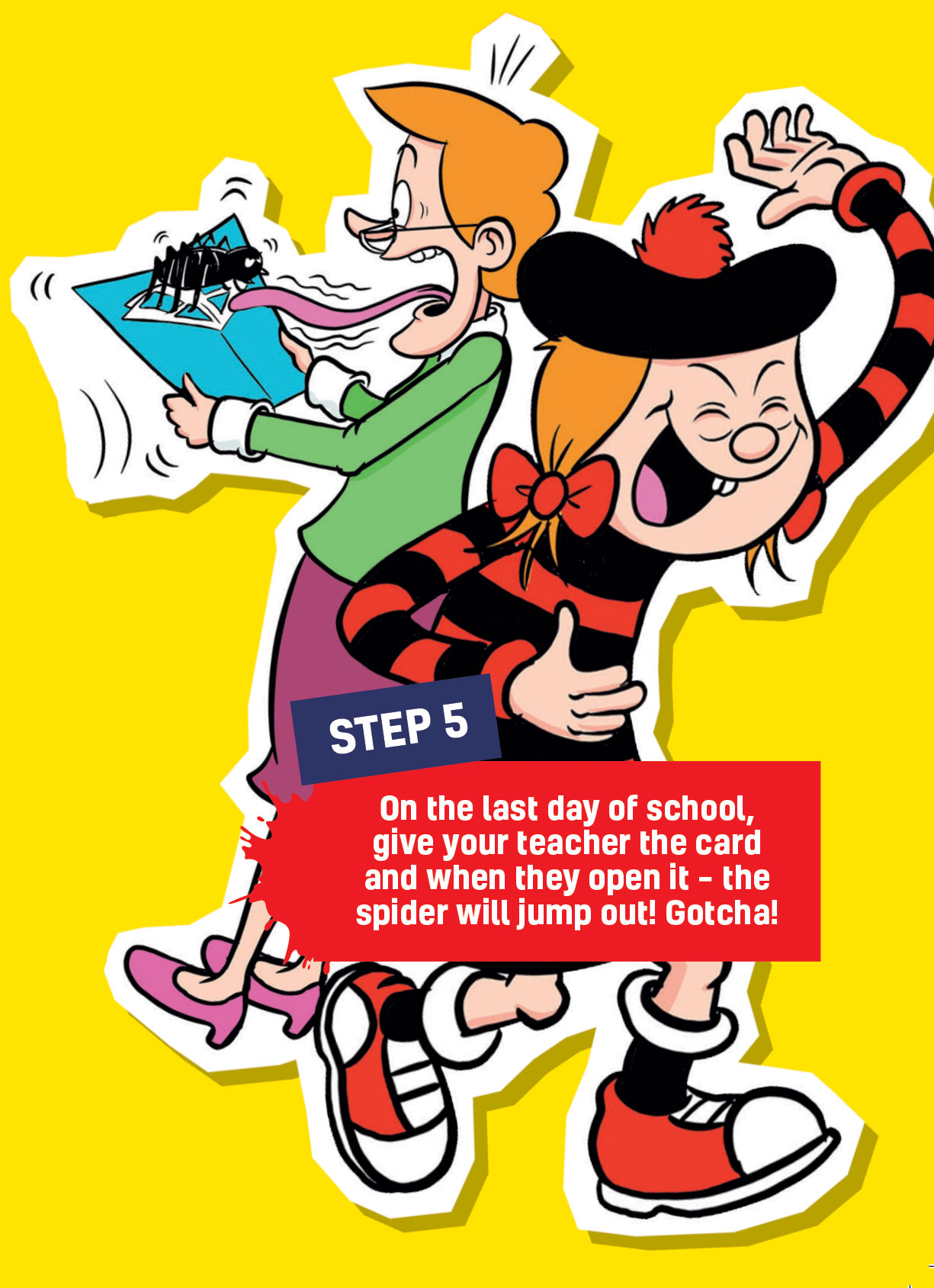 3. Brainy's Numskulls puzzle will knock your socks off!
4. Tricky Dicky has a complaint about one of JJ's jokes!
5. Can Billy Whizz, the fastest boy in the world, escape the school bully?
Beano No. 3893 is on sale from Wednesday 12th July. Subscribe now to get every issue of Beano delivered to your door before it's available in any shops, and save a packet too! There's even a great free gift when you sign up!