Inside Beano No. 3894 – The One Where The Summer of Fun Begins
Five reasons you can't miss this week's Beano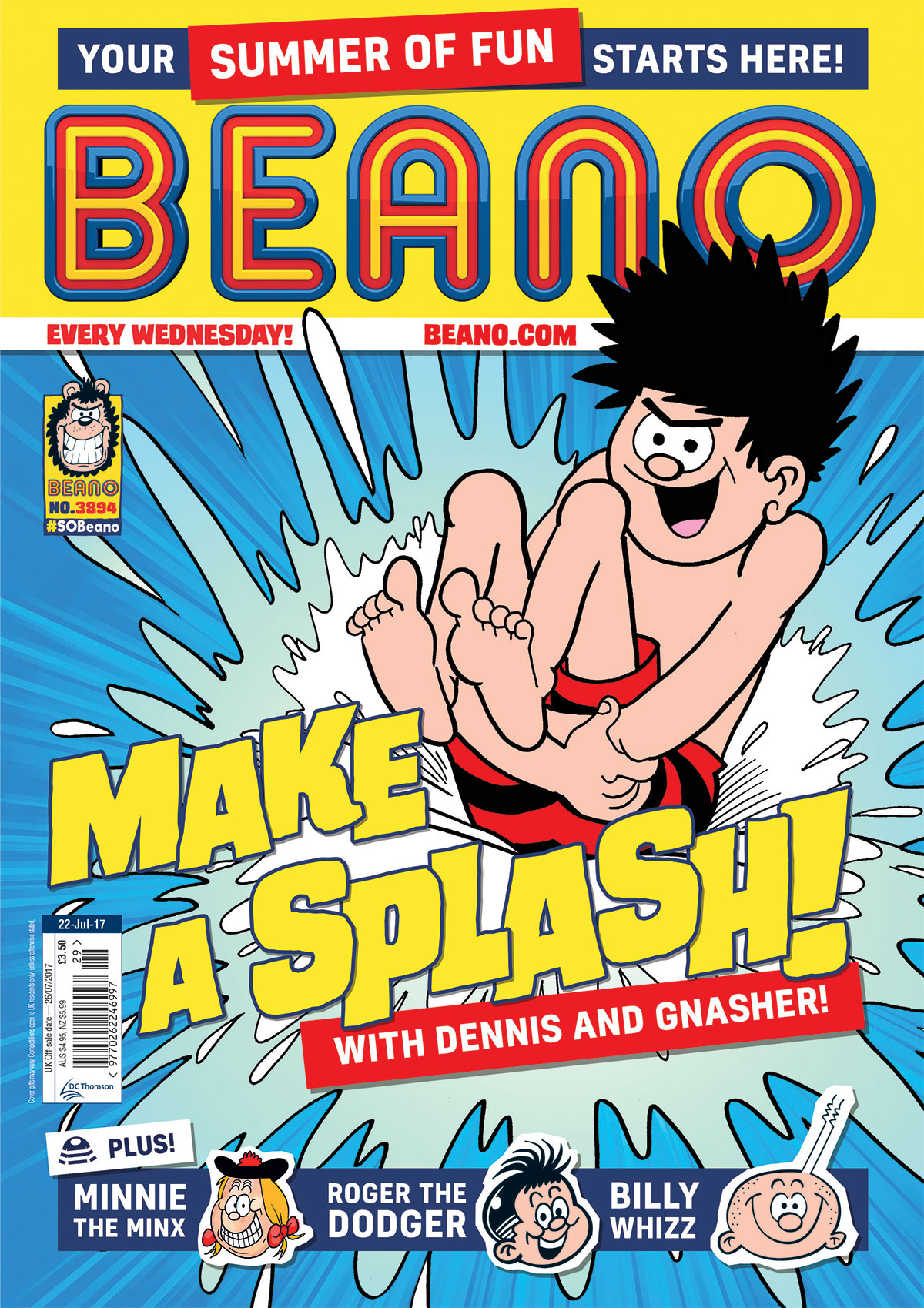 1. Dennis and Gnasher find buried treasure on Beanotown beach!
Words: Nigel Auchterlounie. Art: Nigel Parkinson.
2. Roger the Dodger's latest scheme leaves his dad seeing double!
3. What does the future hold for Calamity James? His horoscope reveals all!
4. Coachie thinks Ball Boy has put on a disguise to make the senior team... but has he?
5. Billy Whizz uses his super speed to ace a school test!
Beano No. 3892 is on sale from Wednesday 19th July. Subscribe here to get every Beano delivered to your door before it's available in the shops!