Inside Beano No. 3896
The one with Mo Farah and the big Beanotown Run!
1. Dennis, Minnie, and Bananaman try to take the lead in the Beanotown Run
But only Far-ah Mo!
2. Roger's holiday to Scotland gets a little bit Ness-y
3. Minnie finds a map, but dad takes over
4. Gnasher and Gnipper are a real DRAIN on Dad!
5. And the race comes to a thrilling conclusion!!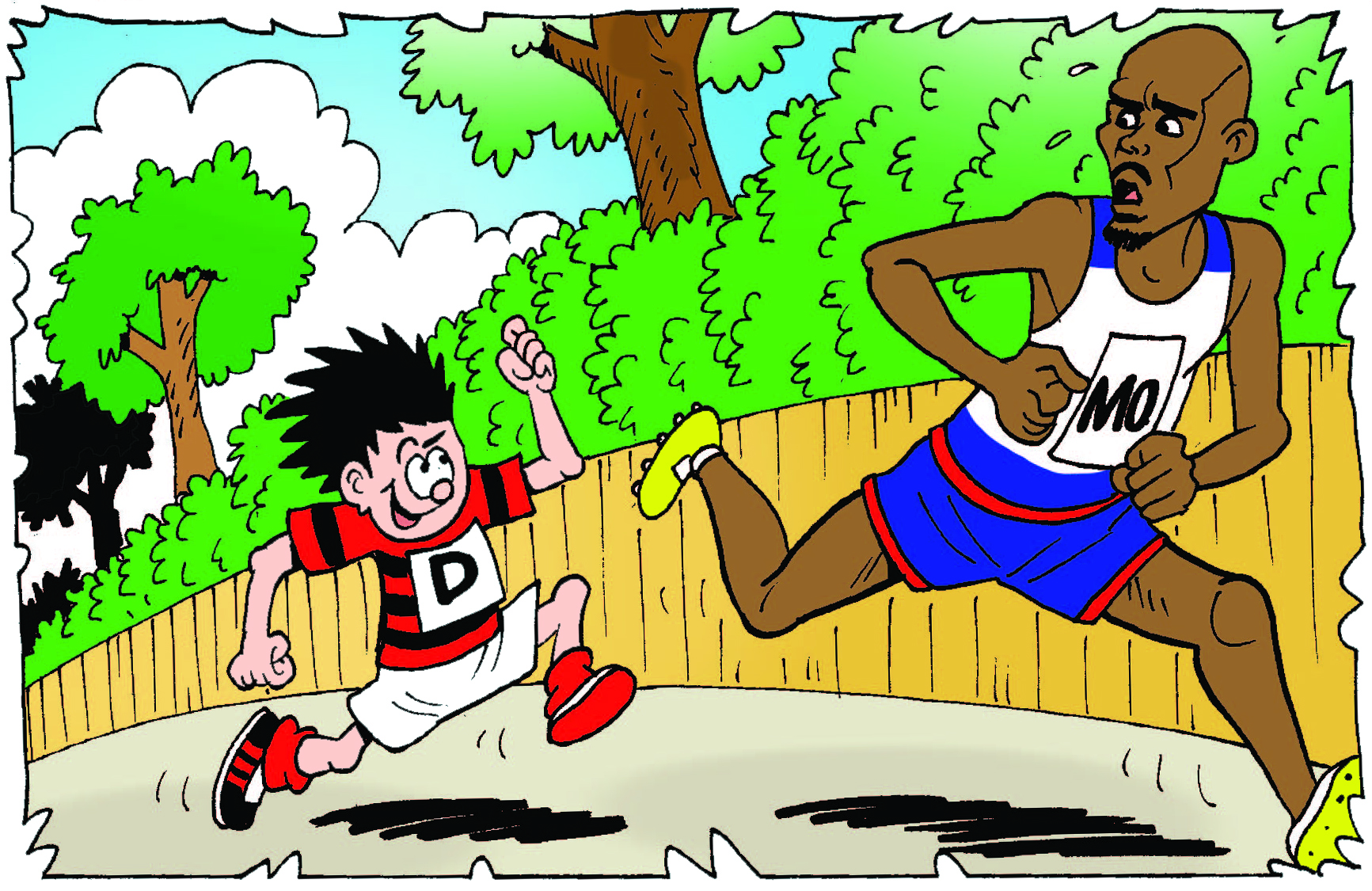 Beano no.3896 is on sale from Wednesday 2nd August! Subscribe here to get every Beano delivered to your door before it's available in the shops!