Inside Beano No. 3917 – Minnie and Gnasher are Partners in Crime!
5 Reasons you just can't miss this week's Beano!
1. Detective Inspectors Minnie and Gnasher are on their most challenging mission yet – the case of the missing sausage!
2. Meanwhile, Dennis is sticking to tradition by dampening Walter's pesky plans!
3. Beanotown are ready to thank Bananaman for his work with an a-peel-ing statue!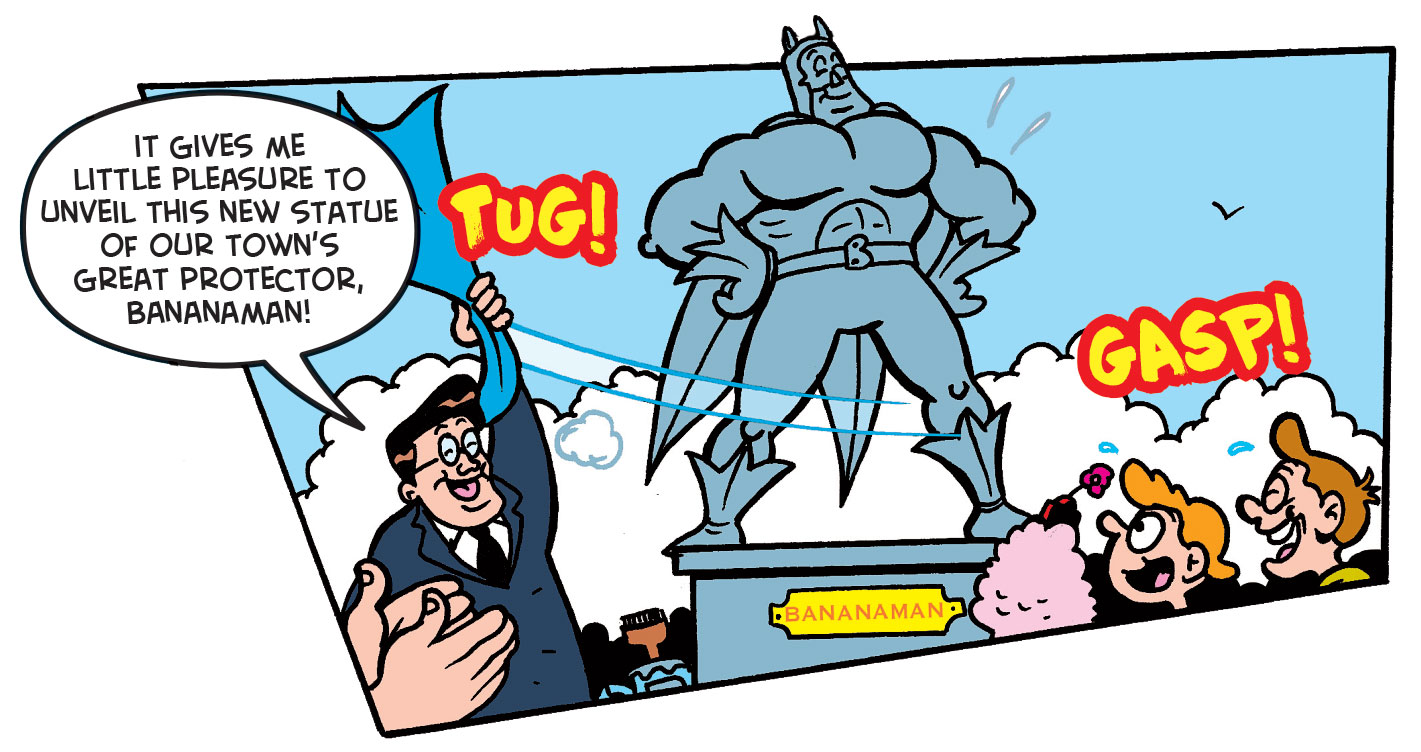 4. Bash Street kids are too cool for school on a normal day but this week they're freezing!
5. And Calamity James is following the strange advice of a mysterious medical book. What can possibly go wrong?
The latest heroic Beano is crime-fighting its way into shops from Wednesday 10th January. You can also subscribe here to save money and have every Beano delivered to your door!