Inside Beano no. 3941 – time for kick-off!
5 Reasons this week's Beano is a winner!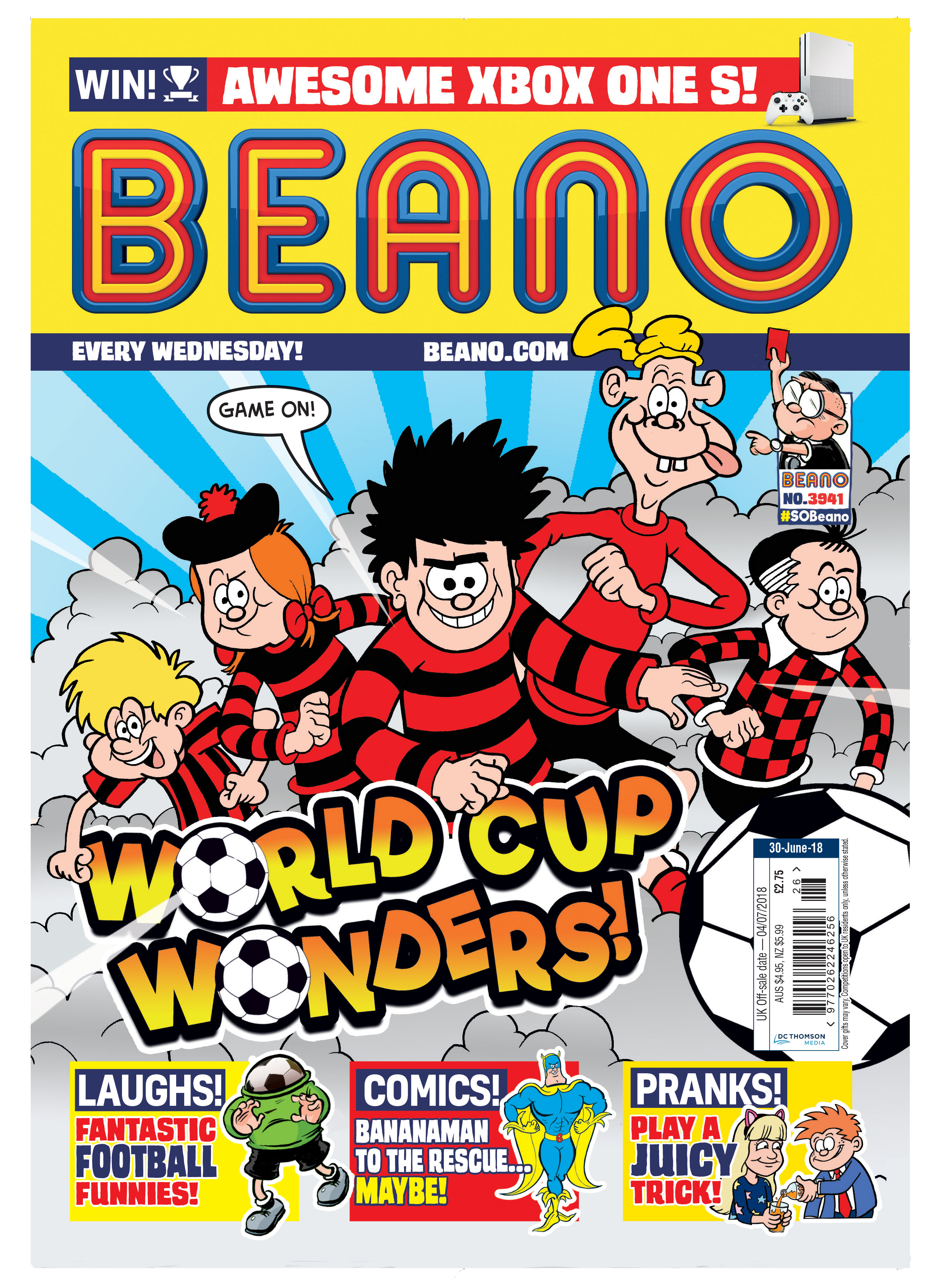 1. A Bash Street School trip to a local football match takes a slight detour to the World Cup...
2. ...and Billy goes on an adventure of his own in an attempt to win a television gameshow!
3. The Bash Street Kids have decided to actually be helpful for once, but they're not very good at it...
4. ...and a strange new teaching assistant arrives ready for a lot of minxing!
5. Finally, the Numskulls have the biggest crisis of all – how will they find the stomach space for pudding after dinner?!
This Issue of the Beano arrives in shops Wednesday 27th June!
Subscribe here to get Beano delivered to your home and receive an awesome free gift!