Inside Beano no. 3949 – complete with some sweet summer pranks!
5 Reasons this week's Beano is splashtastic!
1. In our epic long story – The Splashening – Dennis & Gnasher face a robotic foe from the future… or do they?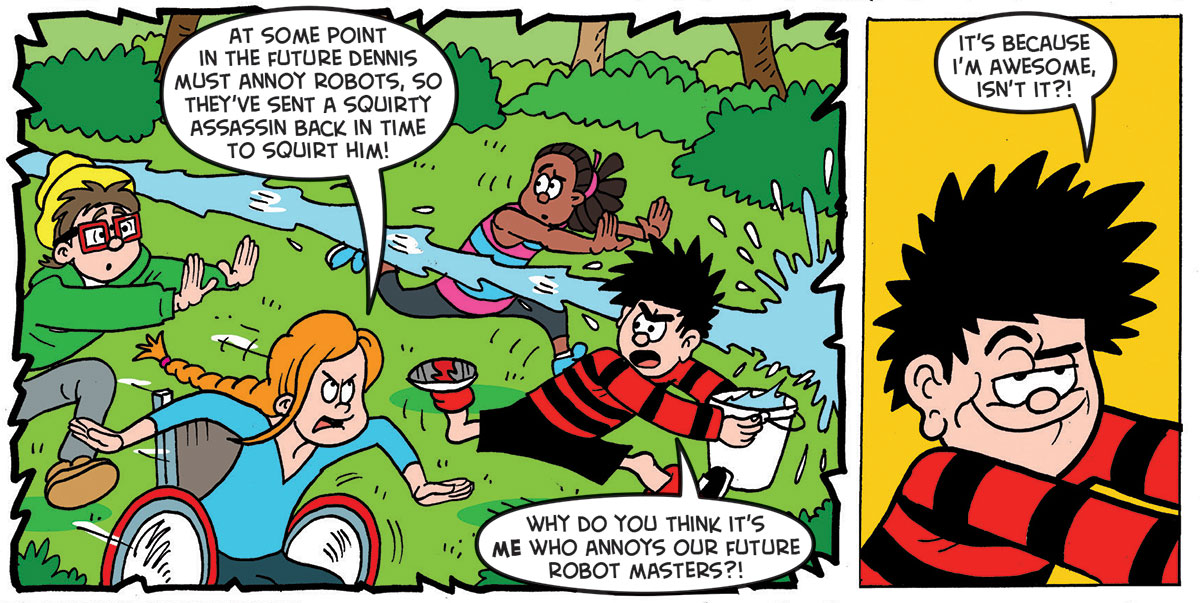 2. The Bash Street Kids need an adult to see Superhero Slugfest 5 at the cinema. Where will they find an adult who thinks this would be a good idea?
3. Mum and Dad take Minnie Minx to their school reunion. Didn't someone warn them what happens when you take a minx to a food fight?
4. Need to get rid of your summer holiday homework? Roger the Dodger has a trick for that!
5. And Biffo the Bear needs to get in shape. But just how will he do it?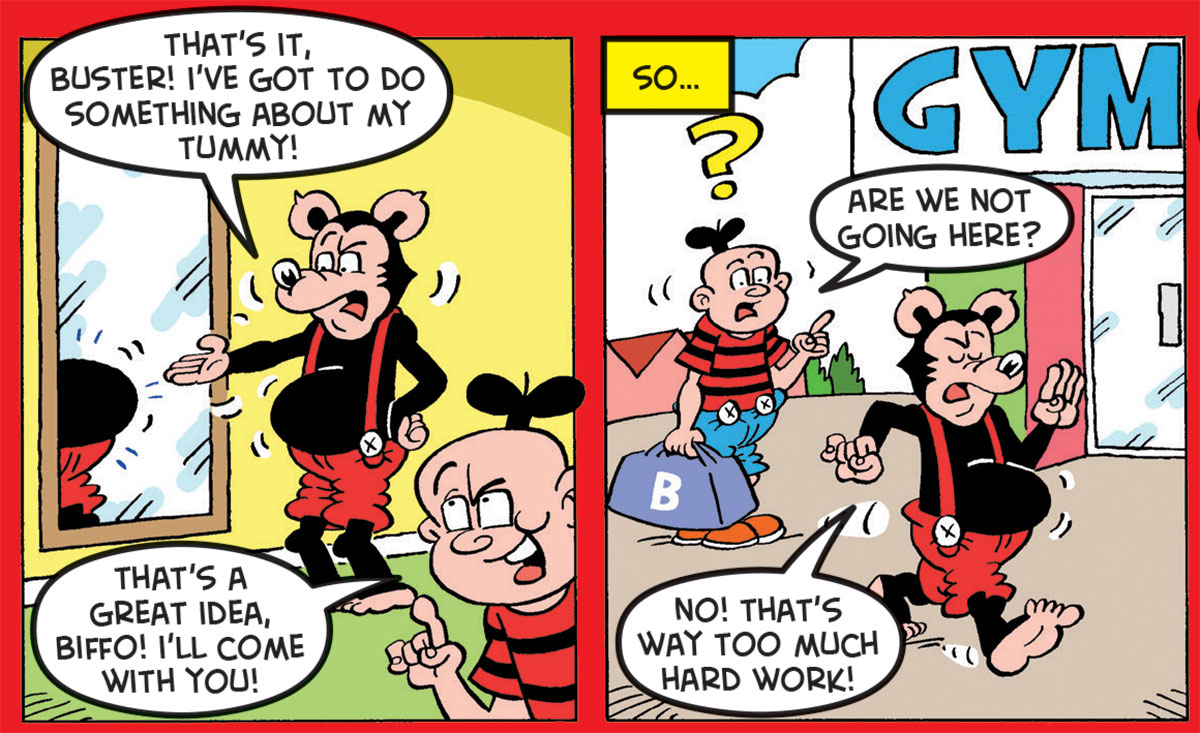 This week's Beano arrives in shops from Wednesday 8th August and includes a Giant Pea launcher, 20 water balloons, Tango Sherbet Shocker and epic Beano poster.
Subscribe here to get Beano delivered to your home and receive an awesome free gift!