Inside Beano no. 3951!
5 Reasons this week's Beano is the minxiest!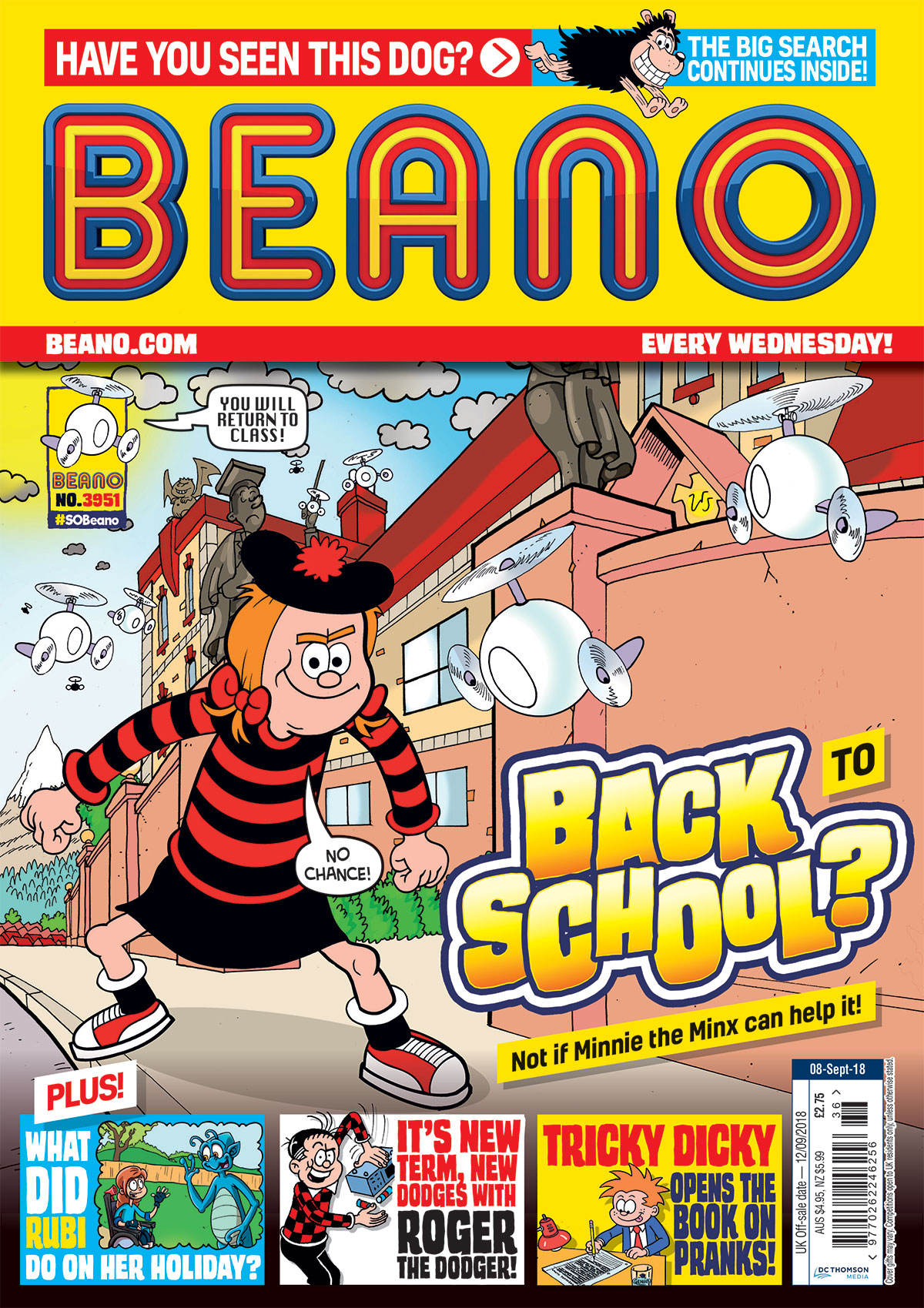 1. Rubi had a really eventful summer holiday… but was it successful as well?
2. Minnie the Minx comes up with a novel way of getting out of school… but we wouldn't recommend you try it at home!

3. Edd and the Numskulls go back to school, which is bad news for Radar in the ear department.
4. Plus… will Dennis and Gnasher be reunited this week? That would be telling!
5. All this AND Beanotown's spookiest family at Number 13 make a welcome return to the comic!
Beat the back to school blues with this week's Beano, in shops from Wednesday 5th September.
Subscribe here to get Beano delivered to your home and receive an awesome free gift!