Inside Beano no. 3953 – The One Where Everyone Talks like a Pirate, So They Do!
5 Reasons this week's Beano is ARRRsome!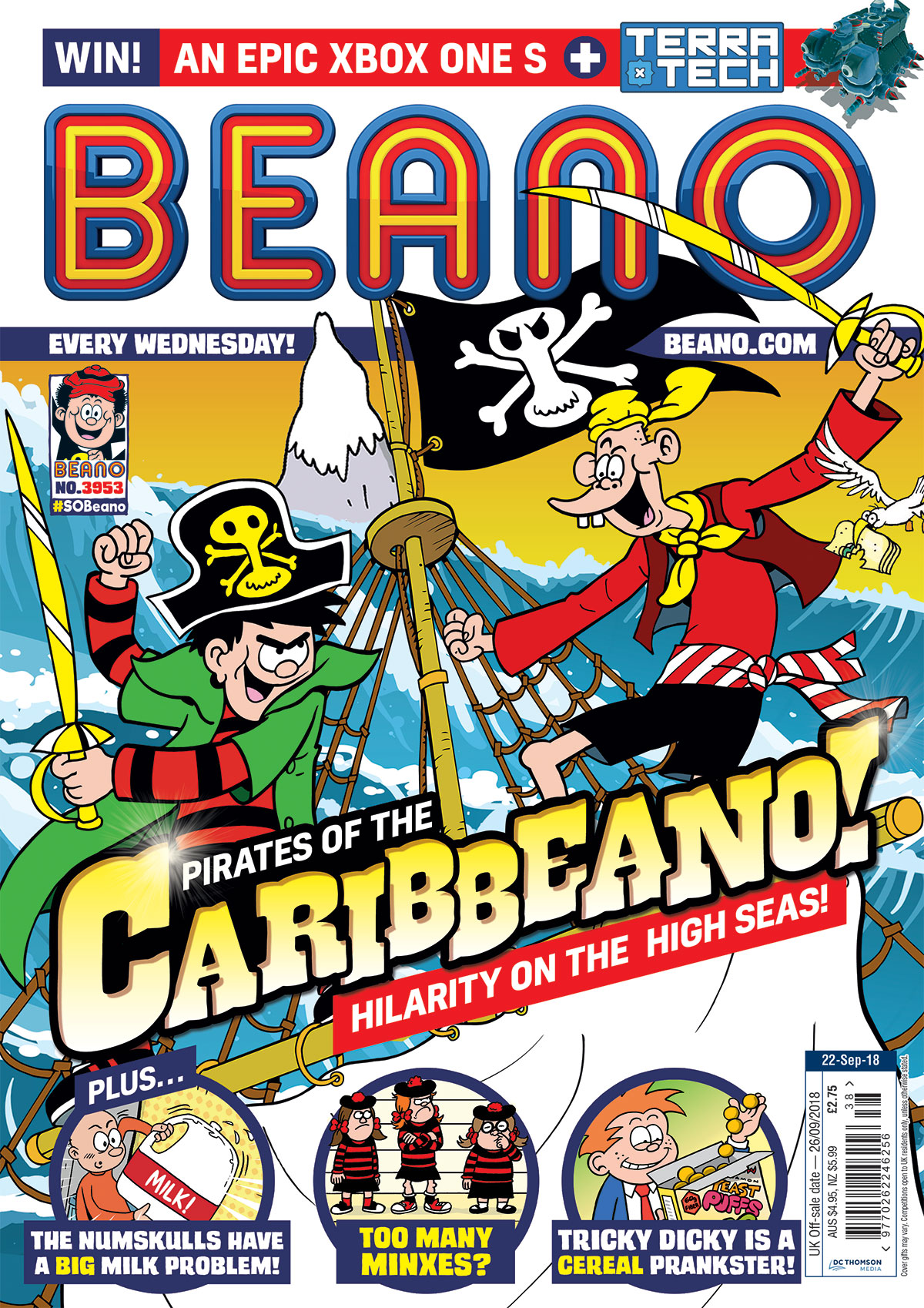 1. Roger the Dodger and Dave get a pizza the action with his latest trick!

2. To get out of detention, Danny daydreams about life on the ocean waves! But will he escape Teacher? Find out in Pirates of the Caribbeano!

3. Which is Gnasher's favourite piece of trouser leg? Find out in Gnasher & Gnipper!
4. Minnie finds you can have too much of a good thing when the town becomes full of Minxes!
5. Plus… Dennis & Gnasher need to find a good excuse to get out of this one!
This Issue of the Beano arrives in shops Wednesday 19th September!
Subscribe here to get Beano delivered to your home and receive an awesome free gift!