Inside Beano no. 3954 – the one where do it yourself is another word for disaster!
5 Reasons this week's Beano is disastrous!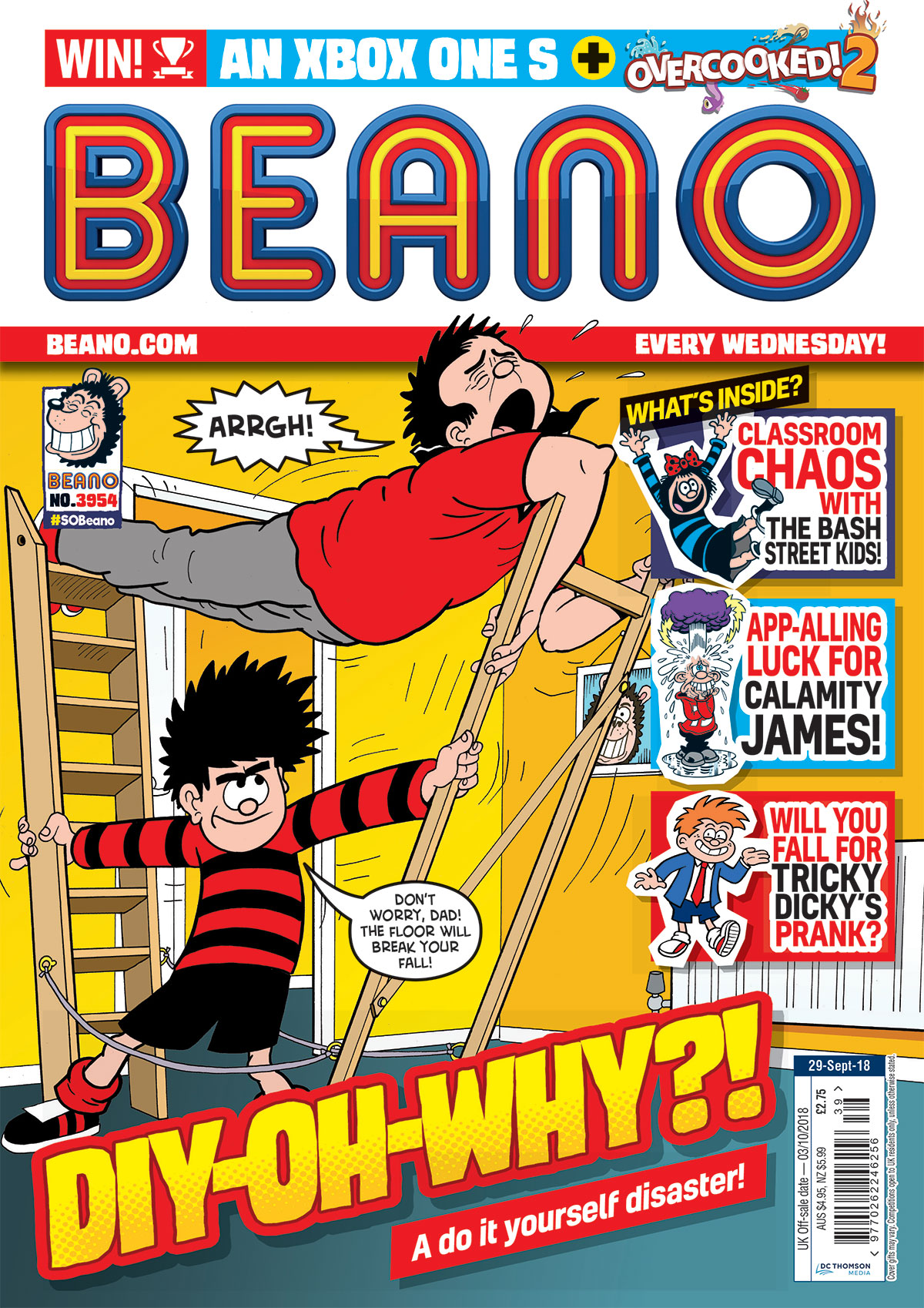 1. Teacher faces the Bash Street Kids in the playground… where they're even harder to control than in class!

2. Gnasher & Gnipper are playing pranks with Dennis's Dad's phone!
3. Minnie the Minx takes inspiration from some of history's strongest women!
4. Has Bananaman met an unap-peel-ing end at Doctor Gloom's hand?
5. Plus… Dennis & Gnasher help Dad with his DIY! He'll soon wish he did it himself!
This Issue of the Beano arrives in shops Wednesday 26th September!
Subscribe here to get Beano delivered to your home and receive an awesome free gift!