Inside Beano no. 3958 – the one that's full of monsters! Eek!
5 Reasons this week's Beano is monstrous!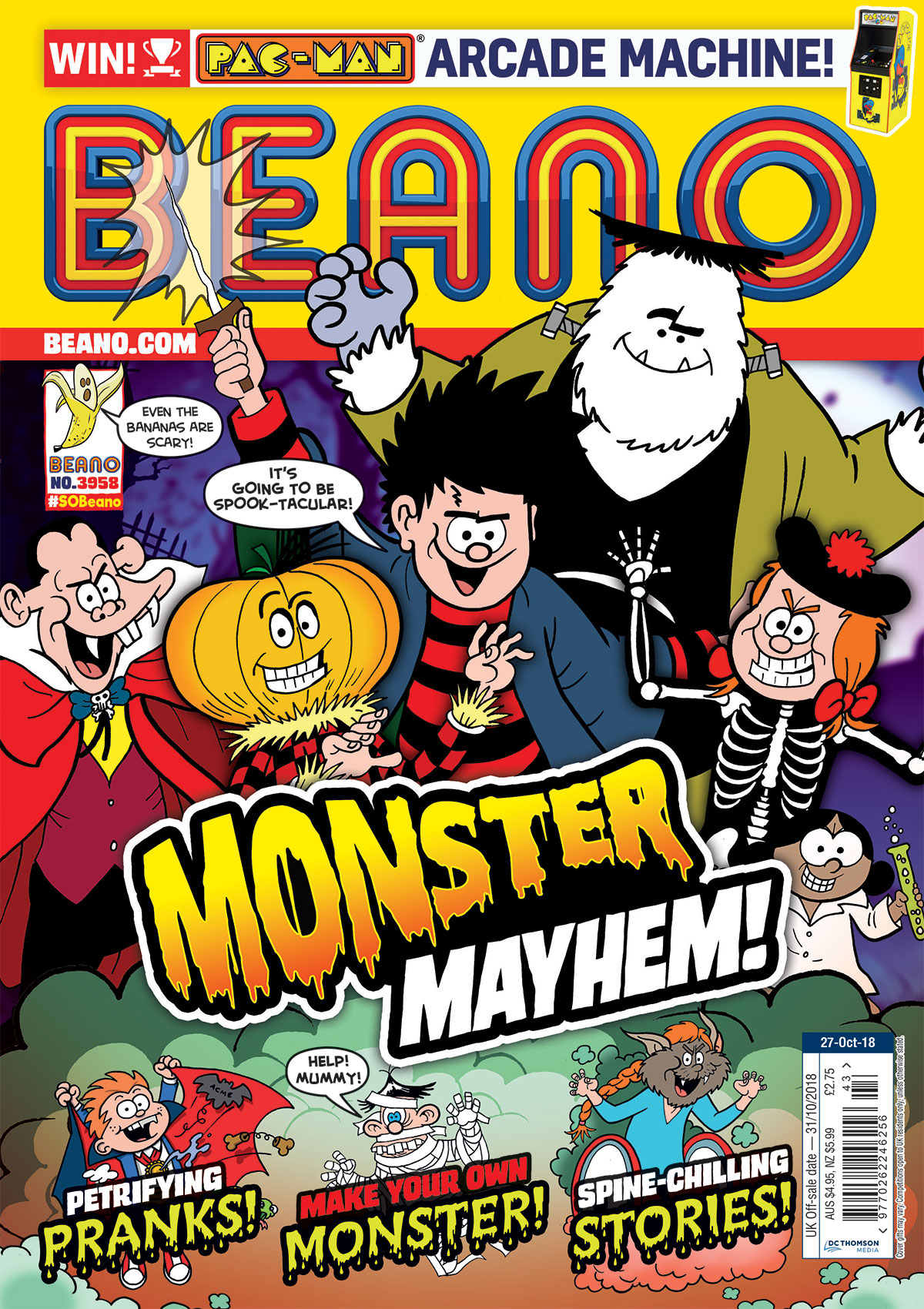 1. The scares begin in Dennis & Gnasher when a dusty old book releases the Wicked Witch of the Jest!
2. Roger the Dodger must beat the original evil to lift his pumpkin-head spell when he meets the Pumpkin King!
3. Minnie the Minx tickles your funny bone with a skeleton prank or two… or three or four!
4. The Bash Street Kids release Count Bashula from the school's bell tower! Who will prove to be the scariest thing in Class 2B?
5. Plus… Doctor Bettystein brings life to her latest monstrous creation in Betty & the Yeti!
This Issue of the Beano arrives in shops Wednesday 24th October!
Subscribe here to get Beano delivered to your home and receive an awesome free gift!