Inside Beano no. 3959 – the one that's a cut above the rest!
5 Reasons this week's Beano is hair-raising!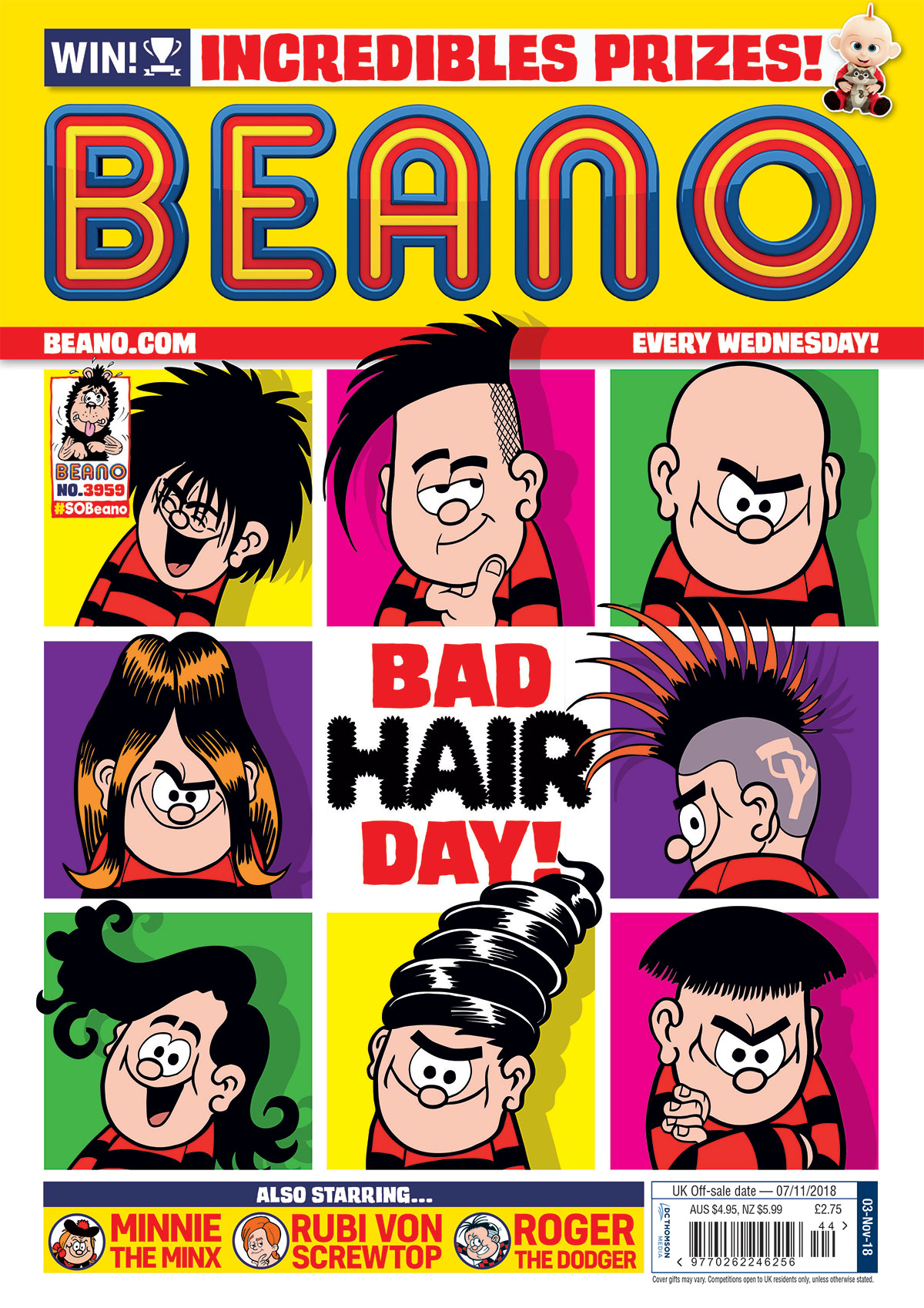 1. The Mars Curiosity Rover is looking for intelligent life on Mars, but finds Bananaman instead!
2. Minnie the Minx has a brush with painting and decorating!
3. Boris looks to make a clean sweep in Number 13!
4. Teacher proves to be a bit of a stick in the mud when The Bash Street Kids' school bus gets stuck... in the mud!
5. Plus… Dennis & Gnasher go for the Wolverine look at the barber's. The barber in turn goes for the white as a ghost look!
This Issue of the Beano arrives in shops Wednesday 31st October!
Subscribe here to get Beano delivered to your home and receive an awesome free gift!