Inside Beano no. 3961 – the one with fantastic feasts!
5 Reasons this week's Beano is fantastic!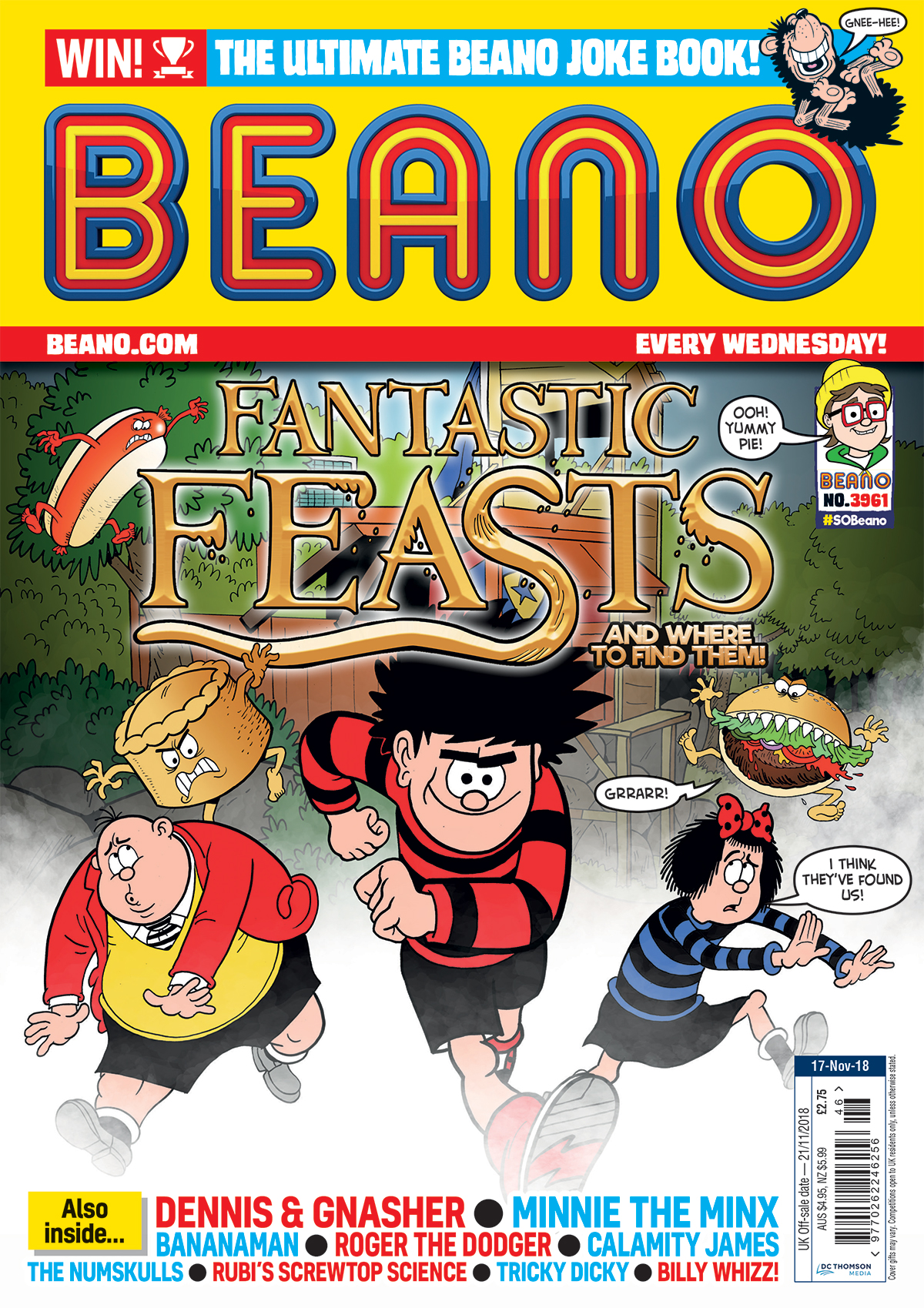 1. Minnie the Minx and Toots from the Bash Street Kids are having a sleepover… Minnie's dad just wishes it was over!
2. Boris and Calamity James have everything they need to collect the fallen leaves in Number 13! Or do they?
3. When Bananaman's greatest foes join forces, he builds a crime-fighting super* team of his own to fight back! *super-ness may vary
4. The Bash Street Kids face the fantastic feasts… magical giant foodstuffs that are very, very angry!
5. Plus… Dennis & Gnasher set a new world record – just not the kind to be celebrated!
This Issue of the Beano arrives in shops Wednesday 14th November!
Subscribe here to get Beano delivered to your home and receive an awesome free gift!