Inside Beano no. 3962
5 Reasons this week's Beano will launch you into next week!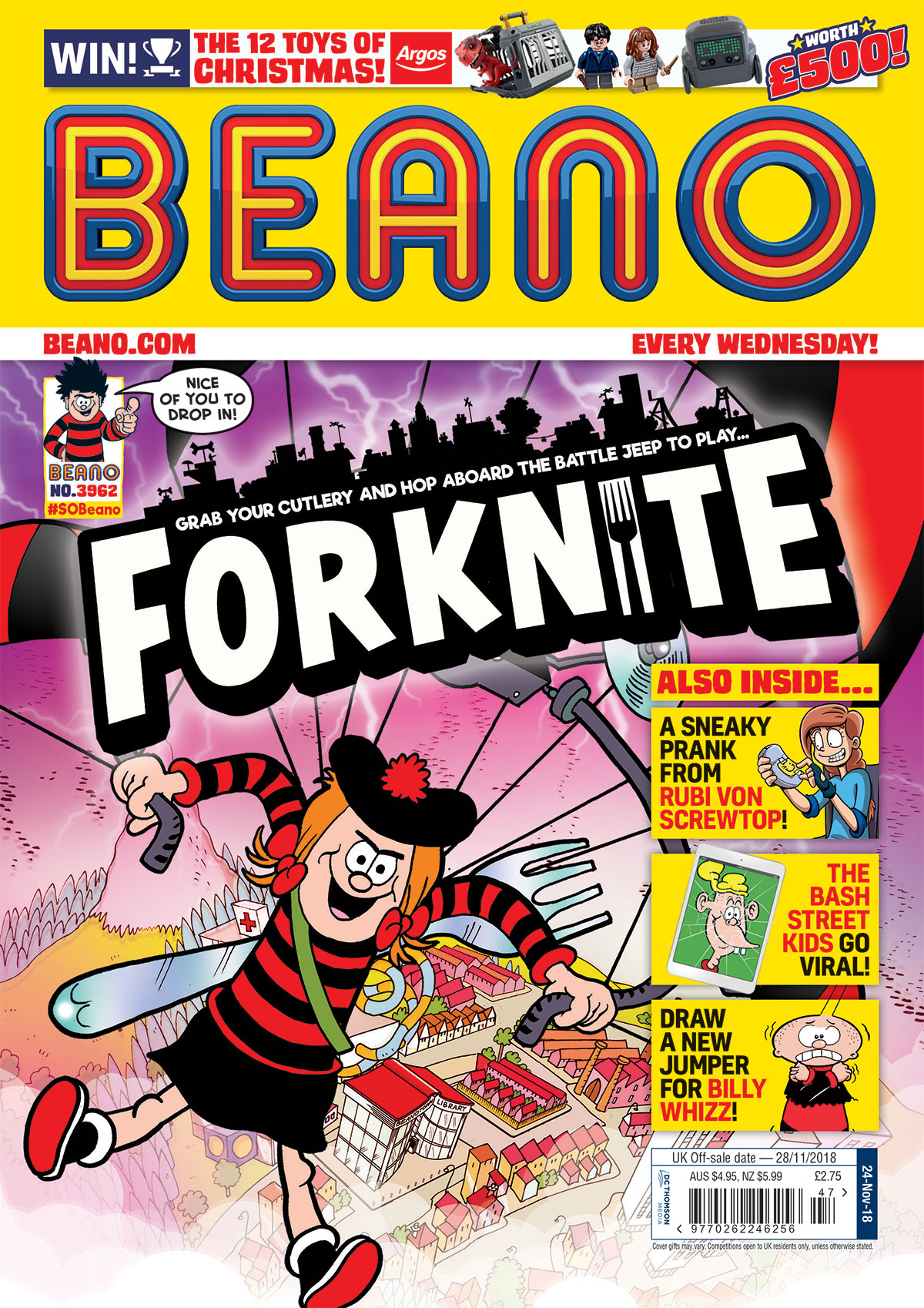 1. The Bash Street Kids launch their own video channel online! Will it go viral?
2. Is a day at Dennis's Dad's work better or worse than a day at school? Dennis & Gnasher are about to find out!
3. Minnie the Minx hops aboard the battle jeep with some oversized cutlery to play Forknite – the latest gaming craze!
4. Bananaman is on the tail of his greatest foe, General Blight! What terribly naughty scheme is he up to this week?
5. Plus… our most awesome Christmas competition – the 12 Toys of Christmas! You could win all this awesome stuff… just in time for Santa coming!
This Issue of the Beano arrives in shops Wednesday 21st November!
Subscribe here to get Beano delivered to your home and receive an awesome free gift!