Inside Beano no. 3963
5 Reasons this week's Beano will bowl you over!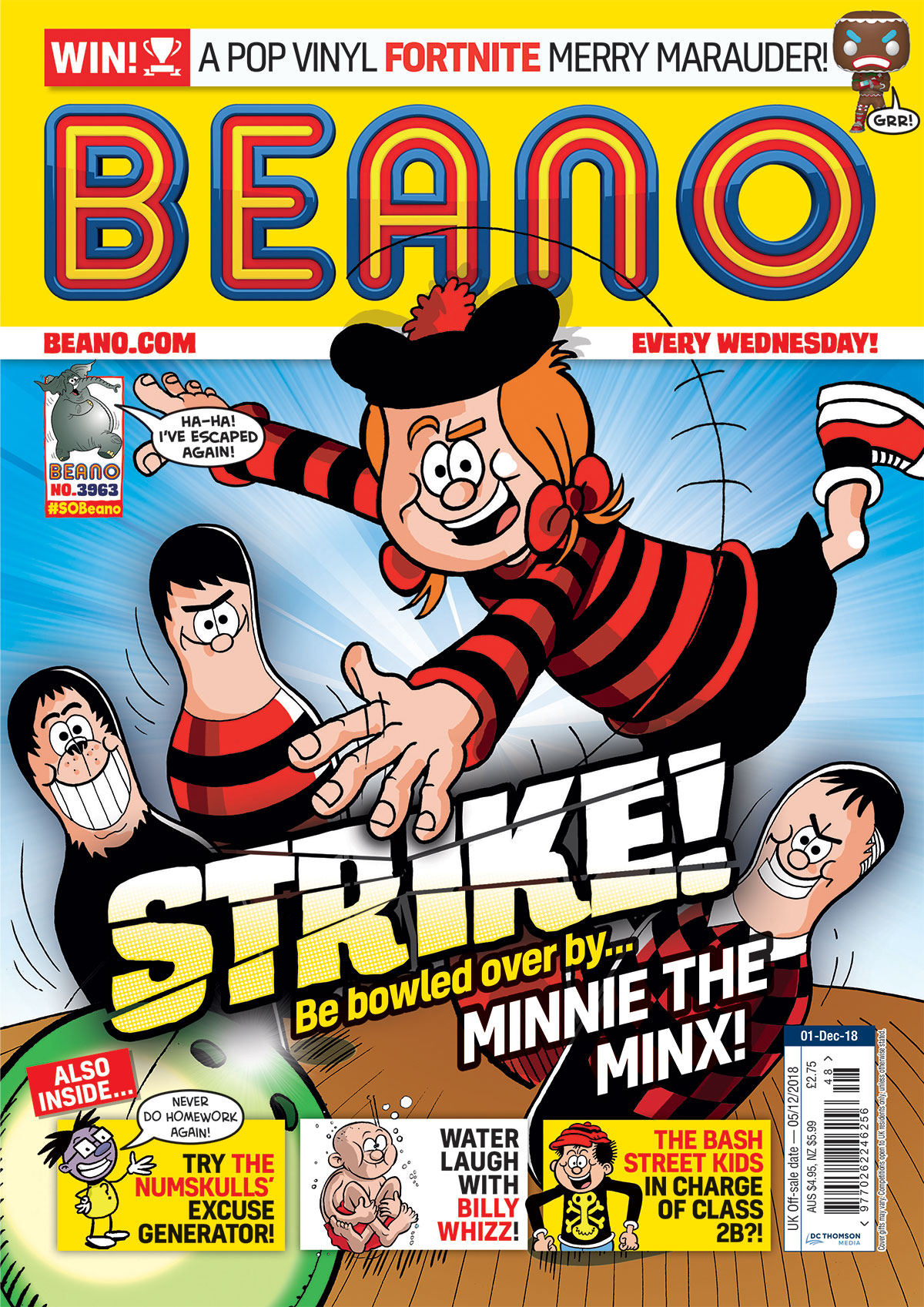 1. Uh-oh! One of Edd's emotions has escaped from the emotions cupboard inside his head. This could be an anxious time for The Numskulls!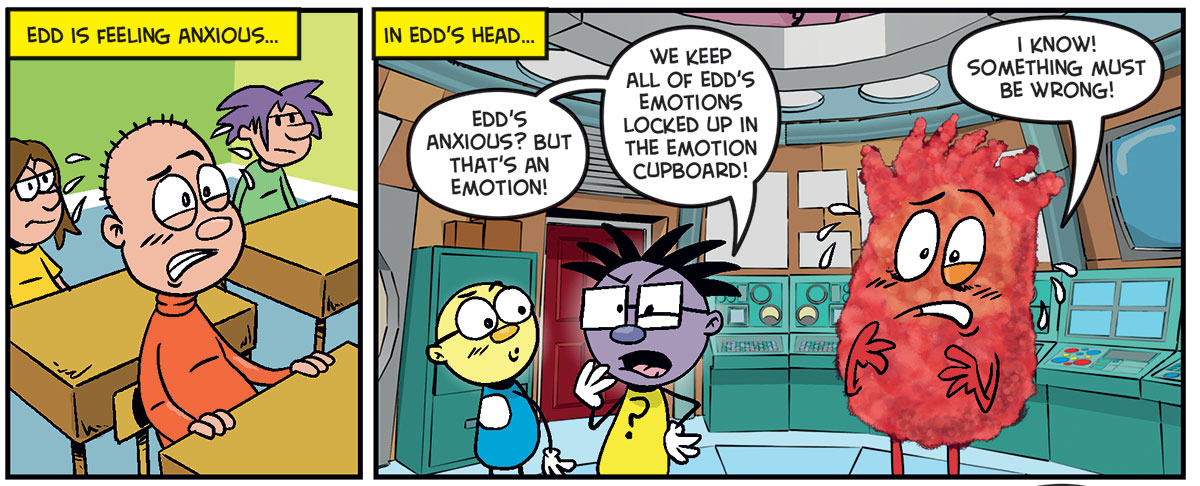 2. Bananaman is ever alert for the call to action! And occasionally alert to the signage of naughty villains!
3. Minnie the Minx and her dad try ten-pin bowling! Sometimes Dad brings these things on himself…
4. The power goes to Cuthbert Cringeworthy's head when he's put in charge of The Bash Street Kids! Class 2B will never be the same!
5. Plus… an explorer is searching for Yeti on Mount Beano!
This Issue of the Beano arrives in shops Wednesday 28th November!
Subscribe here to get Beano delivered to your home and receive an awesome free gift!