Inside Beano no. 3988 – Mission Im-pasta-ble!
5 Reasons this week's Beano will have you craving carbs!
1. Dennis's Dad is making tea!
Will anyone survive? How can he possibly mess up pasta? And what exactly happened when he made the Curry of Doom? 
2. Roger is at the funfair, but he and Dave have spent all their money on candyfloss!
Can he dodge his way to some extra cash to make their day at the funfair... well, FUN? 
3. The Weatherman is back, and he's... NOT evil? Beanotown residents have stolen his weather gadgets. He needs Bananaman to get them back, so he can continue with his nefarious weather-changing plans...
Does helping someone evil make Bananaman evil? Even when Bananaman is the good guy? I don't know! I think I need a sit down, my head hurts!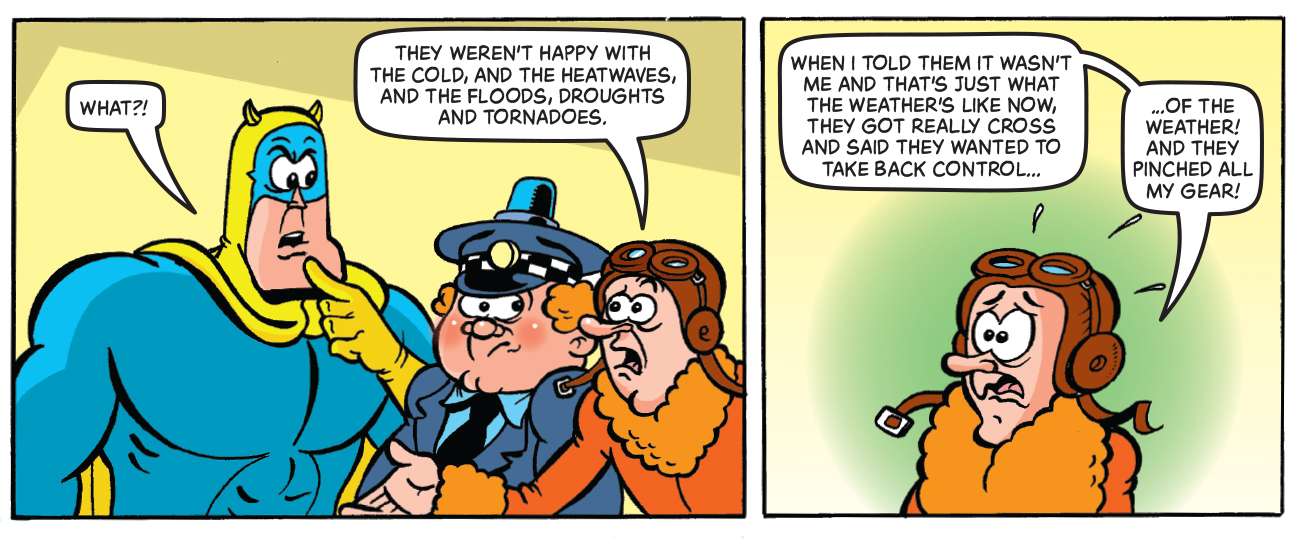 4. Minnie is starting her own new craze: MinTube!
It's a full-on interactive 4D experience, where you feel like she's pretty much in your living room! Oh, wait! Oh no! She IS in your living room! 
5. Bash Street is getting a uniform upgrade! And Teacher suddenly develops psychic powers which help him to discover Class 2B's pranks.
Can the Bash Street Kids stay out of detention long enough to solve the mystery?
All this and more in Beano, in shops from 5th June 2019!
Subscribe here to get Beano delivered to your home and receive an awesome free gift!