Inside Beano no. 4060 – Dennis is facing the chop!
Our hero will need his wits about him to avoid a hair-raising encounter with the Beanotown barber!
Inside Beano no. 4060 - Dennis is facing the chop!
Dennis is facing the chop!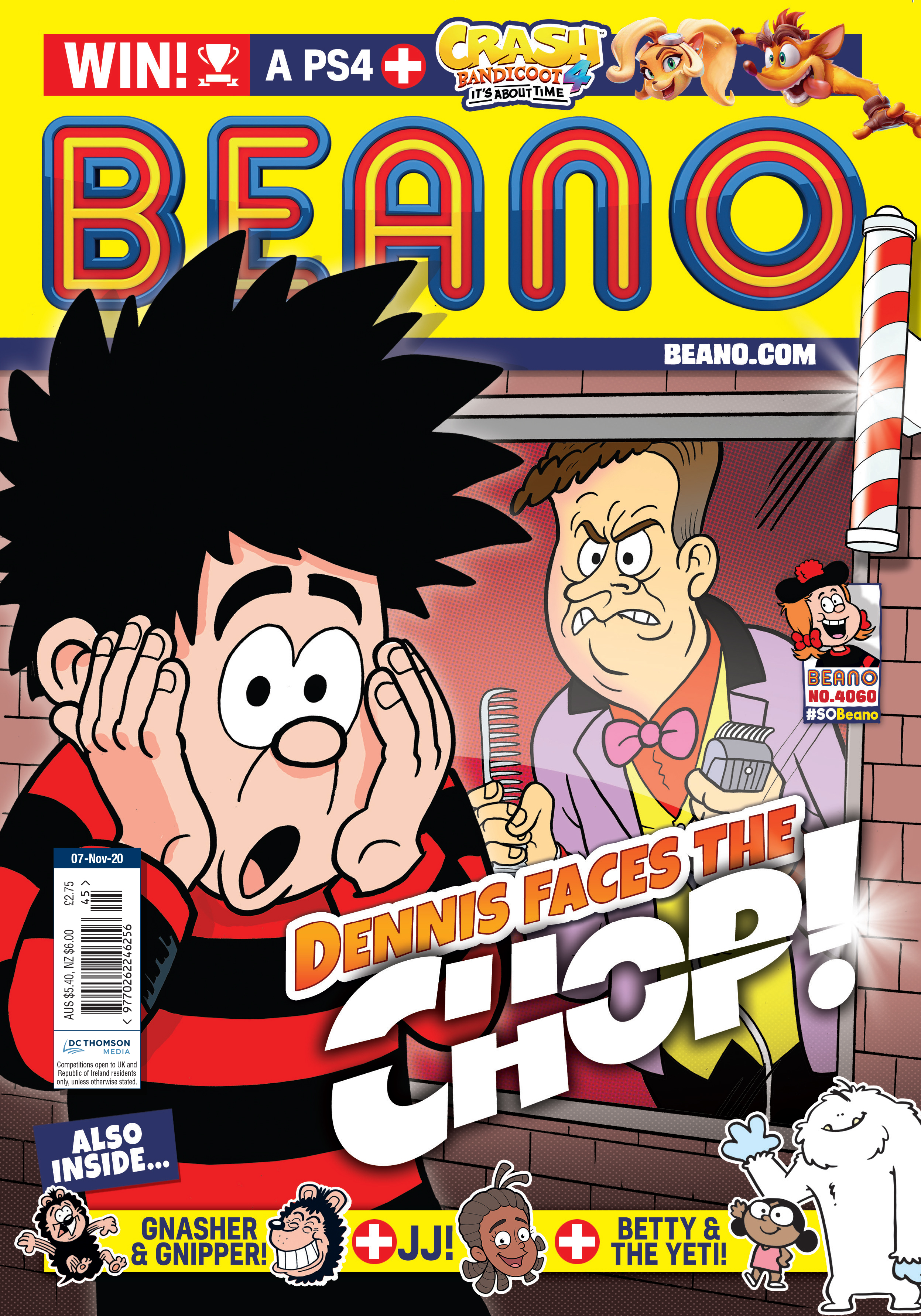 1. This week in Beanotown, Dennis is facing the chop!
Or his hair is. Imagine our favourite Menace without his signature spikes! The horror! But Mum has to catch him first. 
2. Gnasher and Gnipper need a midnight snack!
But how will they manage to sneak downstairs and get the snack without waking Mum or Dad? It's all right – Gnasher has a plan! 
3. The Bash Street Kids are out of the classroom this week!
They're exploring the school's greenhouse – who knew that Bash Street School had a greenhouse?! Here's hoping there's nothing strange hidden in the greenhouse! 

4. History's got its eyes on Bananaman!
Doctor Gloom's new machine is making sure that Bananaman learns from history! By bringing the past into the present day, Bananaman will have to make sure that history doesn't repeat itself!
5. Minnie's been booked!
She's been let loose in a library to get reading! But Soppy Susan is being a bit of a bookworm, and is in Minnie's bad books. Minnie's got to use every trick in the book to get away from her!  
All this and more in Beano, in shops from 28th October 2020!
Subscribe here to get Beano delivered to your home!