One Love Manchester – Best Moments
Relive some of the best moments from the One Love Manchester concert with Ariana Grande
Following the tragic events in Manchester on 22 May, Ariana Grande returned to the city last night to host an amazing tribute concert. Justin Bieber, Katy Perry, Little Mix, Miley Cyrus and Coldplay joined Ariana to remember the people who tragically died, and to raise money for everyone affected.
Here are some of our favourite bits...

1. When BFFs Miley Cyrus and Ariana performed together
2. When stars like Katy Perry and Little Mix made friends backstage
3. When Black Eyed Peas brought the LOVE
4. When Ariana brought Parrs Wood High School Choir on stage and they were INCREDIBLE
5. When Justin Bieber performed on stage - just him and his guitar
6. When Little Mix sang Wings - wow
7. When Ariana's mum Joan walked through the crowd giving out hugs
8. When Ariana got everyone back on stage to sing One Last Time with her at the end - amazing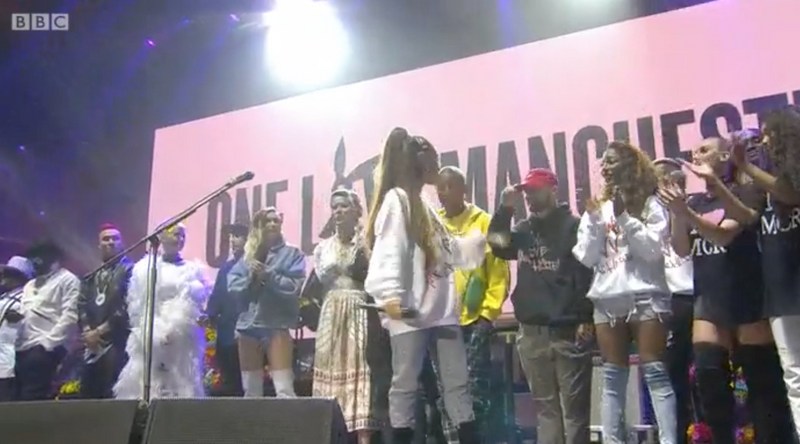 9. And check out this policeman who got his dancing shoes on!
One Love Manchester