Sports Star of the Year 2017: VOTE NOW in the Beano Awards!
And the winner is… Mo Farah!
A late powersurge from John Cena (nothing to do with the LOLZ-packed Ferdinand movie) and boot sponsorship superstars Neymar Jr and Ronaldo BUT nothing could move the marvellous Mobot from his number one position!

Arise SIR MO FARAH - and no, it was nothing to do with his Beano cover appearance!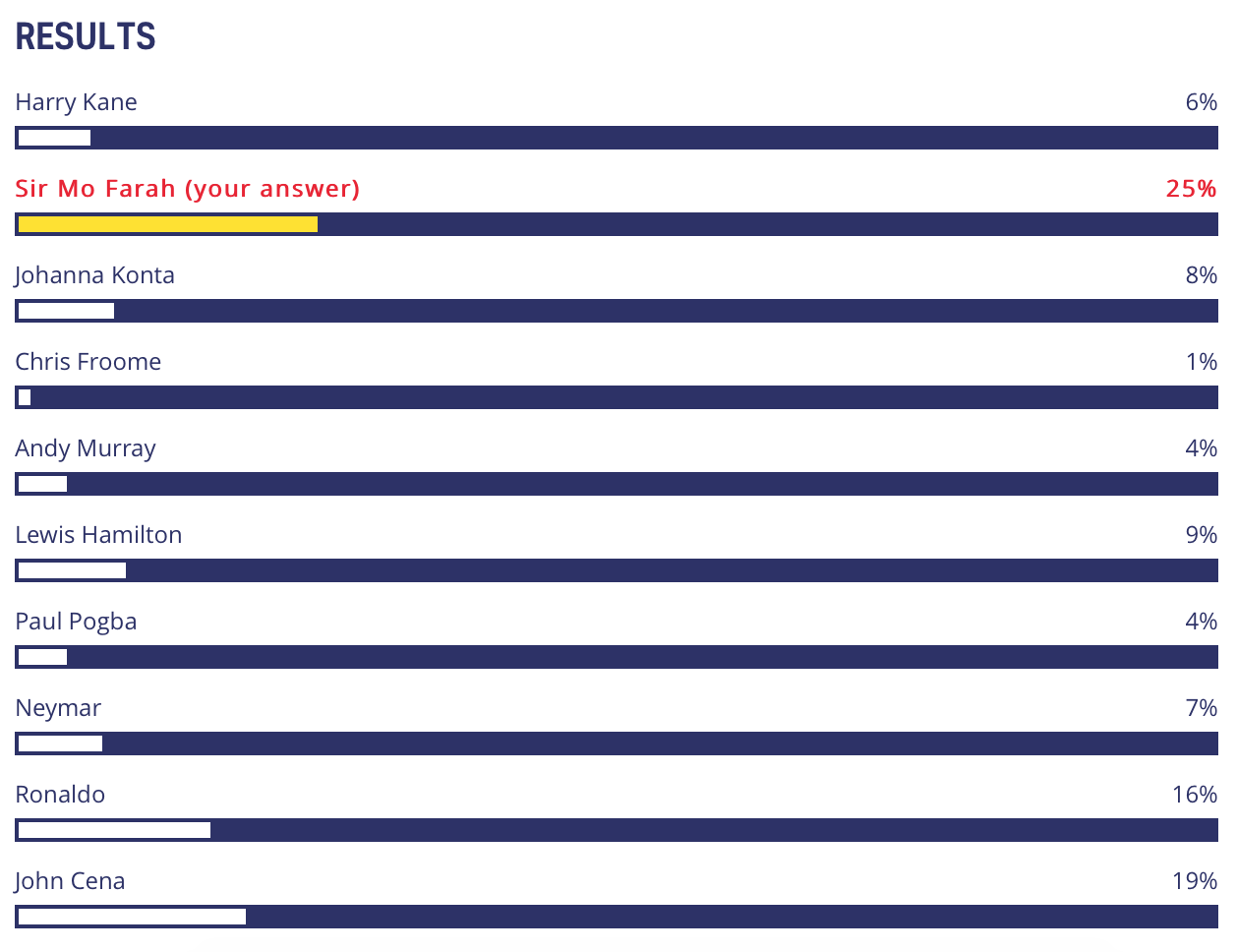 Beano Awards 2017
Click here to see all the winners!