The LEGO Building is Incredible!
Check out the LEGO House in Billund, Denmark, one of the coolest buildings in the world!
LEGO have a new building in Denmark, and it looks exactly like it should do!
Yep, it's a big pile of colourful blocks topped by the biggest single LEGO brick in the world!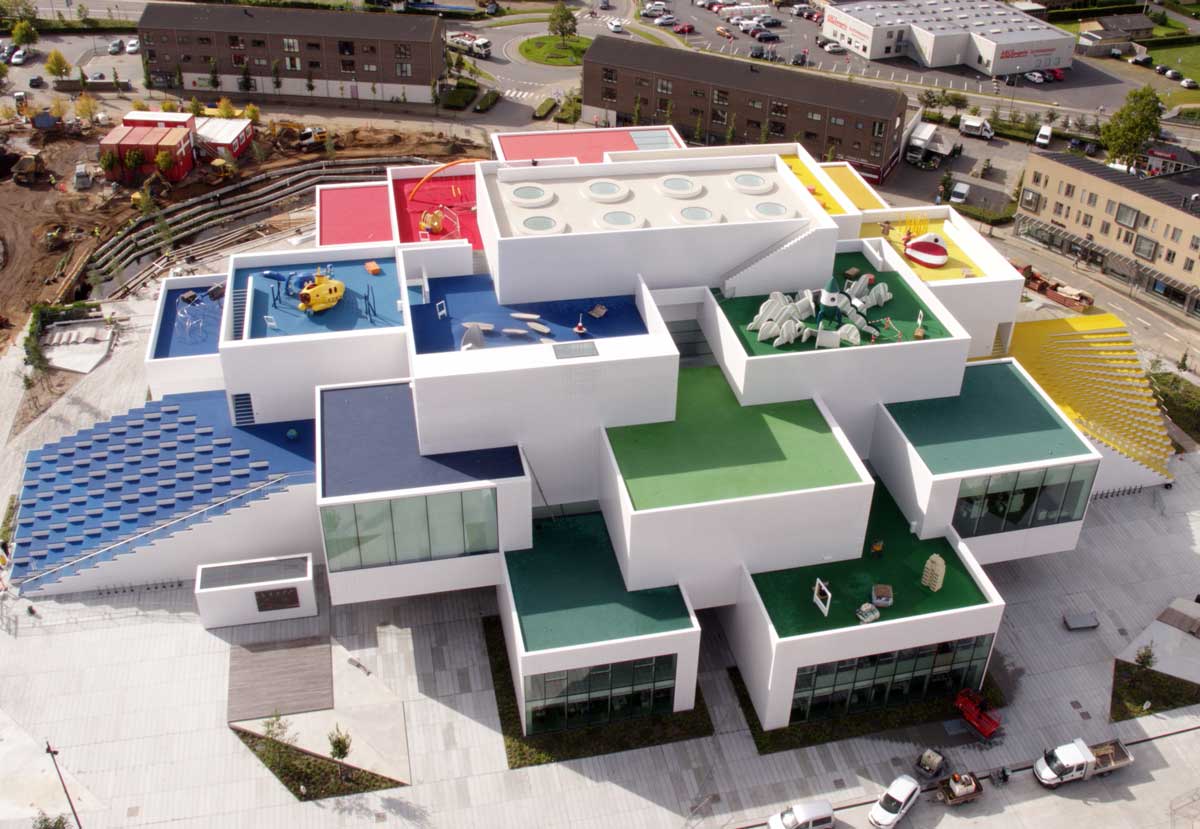 From the street, it looks like a fairly normal (but still quite interesting) office building, but from above it's amazing!
And inside? Inside it's completely normal and rubbish.
Not really! It's a big fun space full of awesome stuff like this "Tree Of Creativity"...
Half the world recreated in LEGO form...
A LEGO waterfall...
Oh yeah, and some dinosaurs!
It makes every other building in the world look rubbish really, doesn't it? Let's all move to Denmark!