The Menace Test No. 3931
Try out this week's high-flying Beano quiz!
Can you get the HIGH SCORE?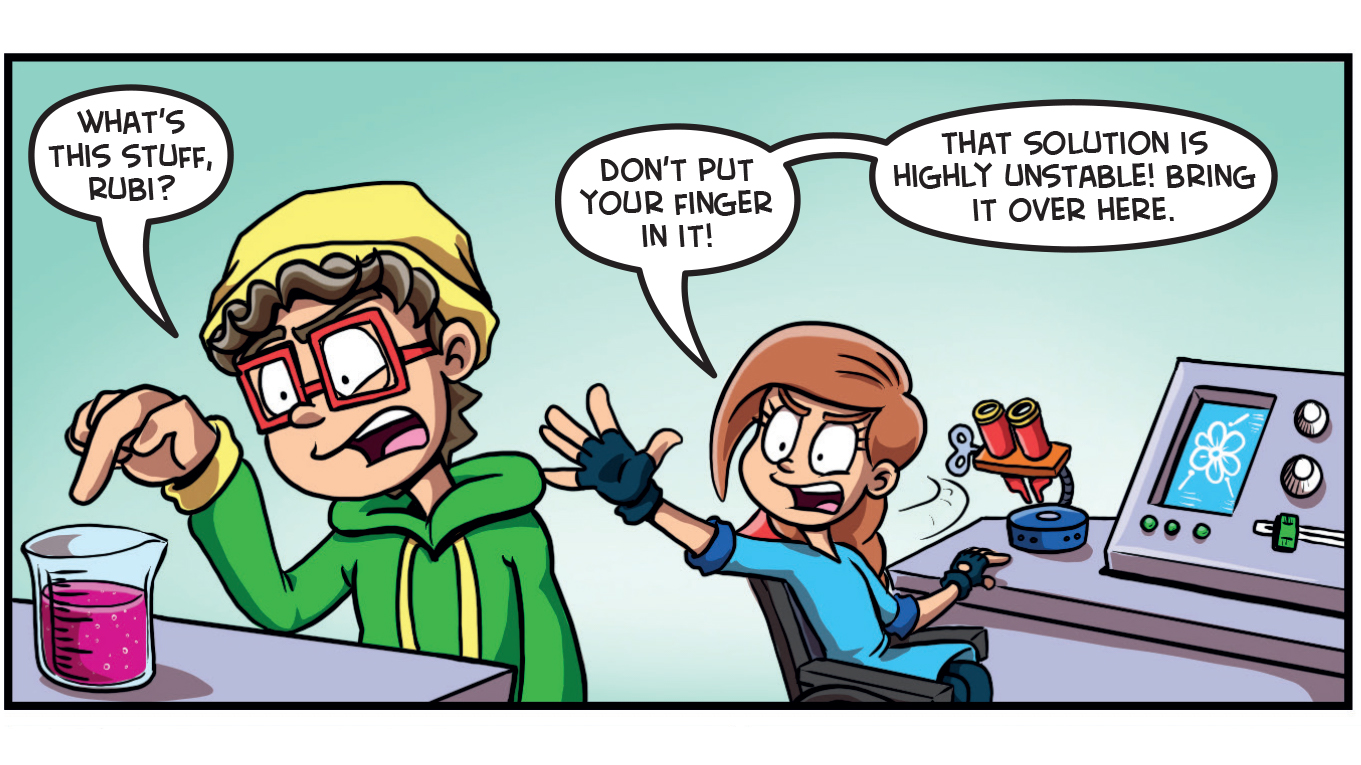 What's the pink stuff Pie Face finds in Rubi's lab?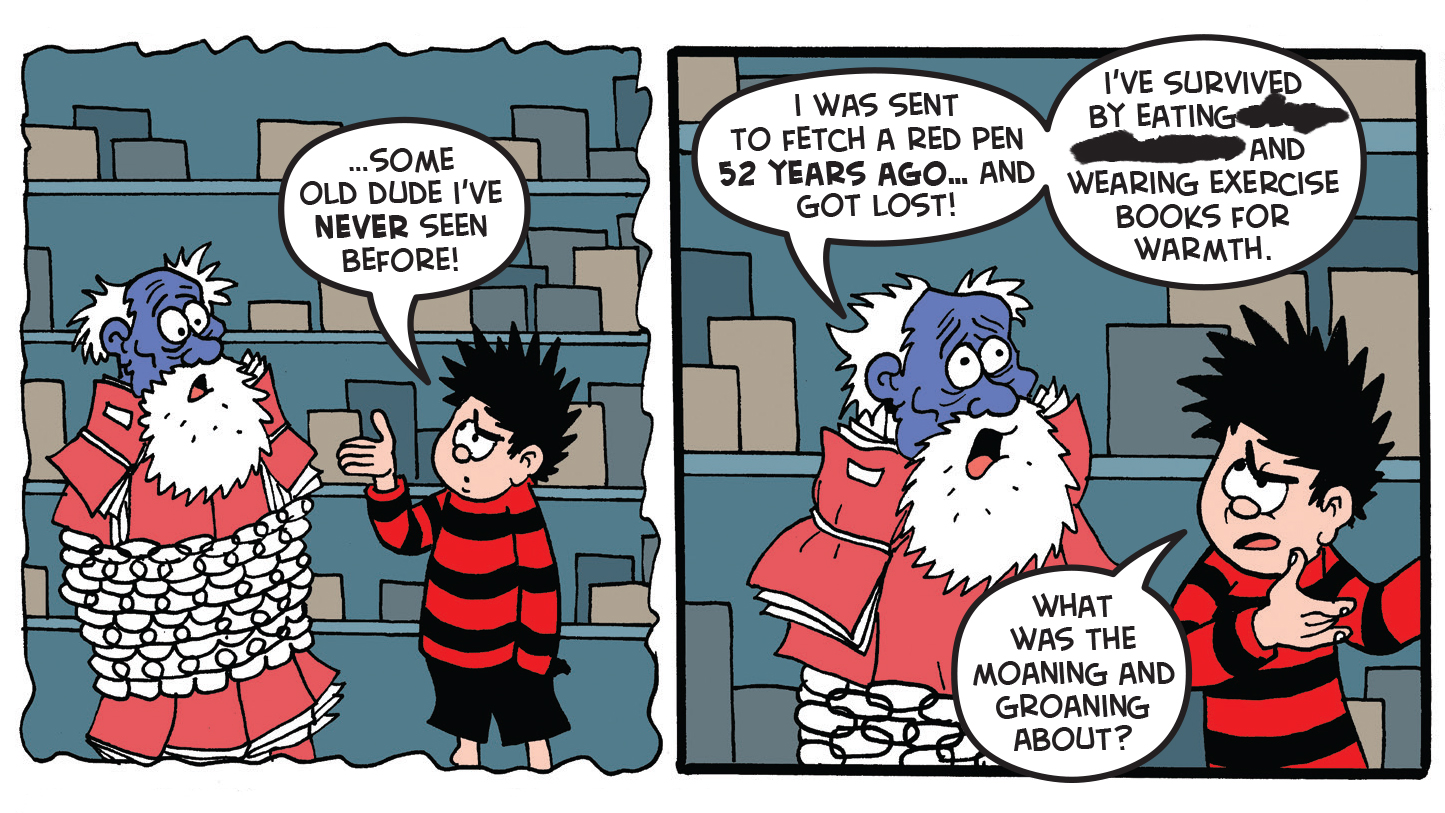 This hairy old dude was lost in the stationery cupboard. What did he eat to survive?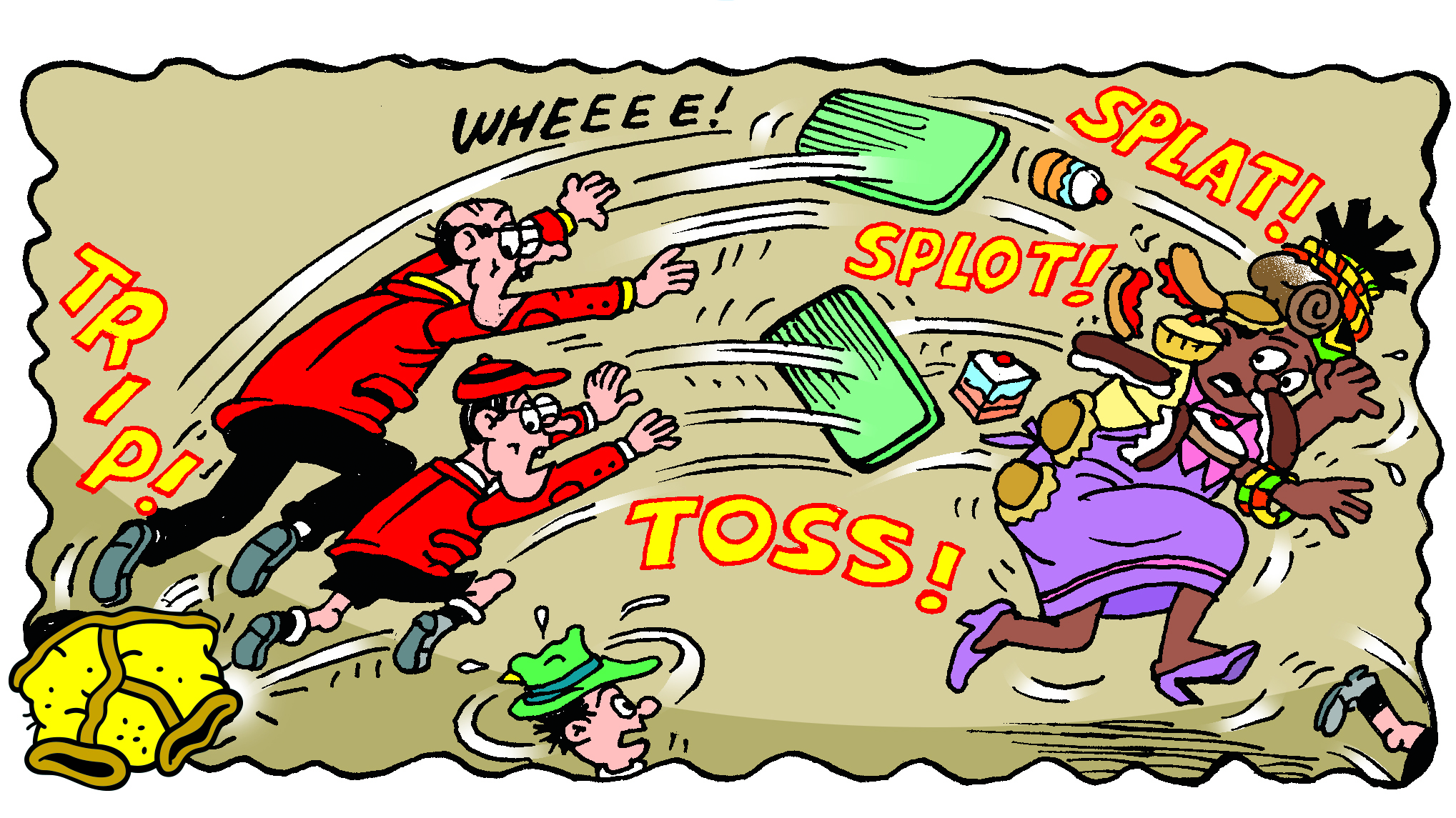 Poor Teacher takes a tumble - but who trips him?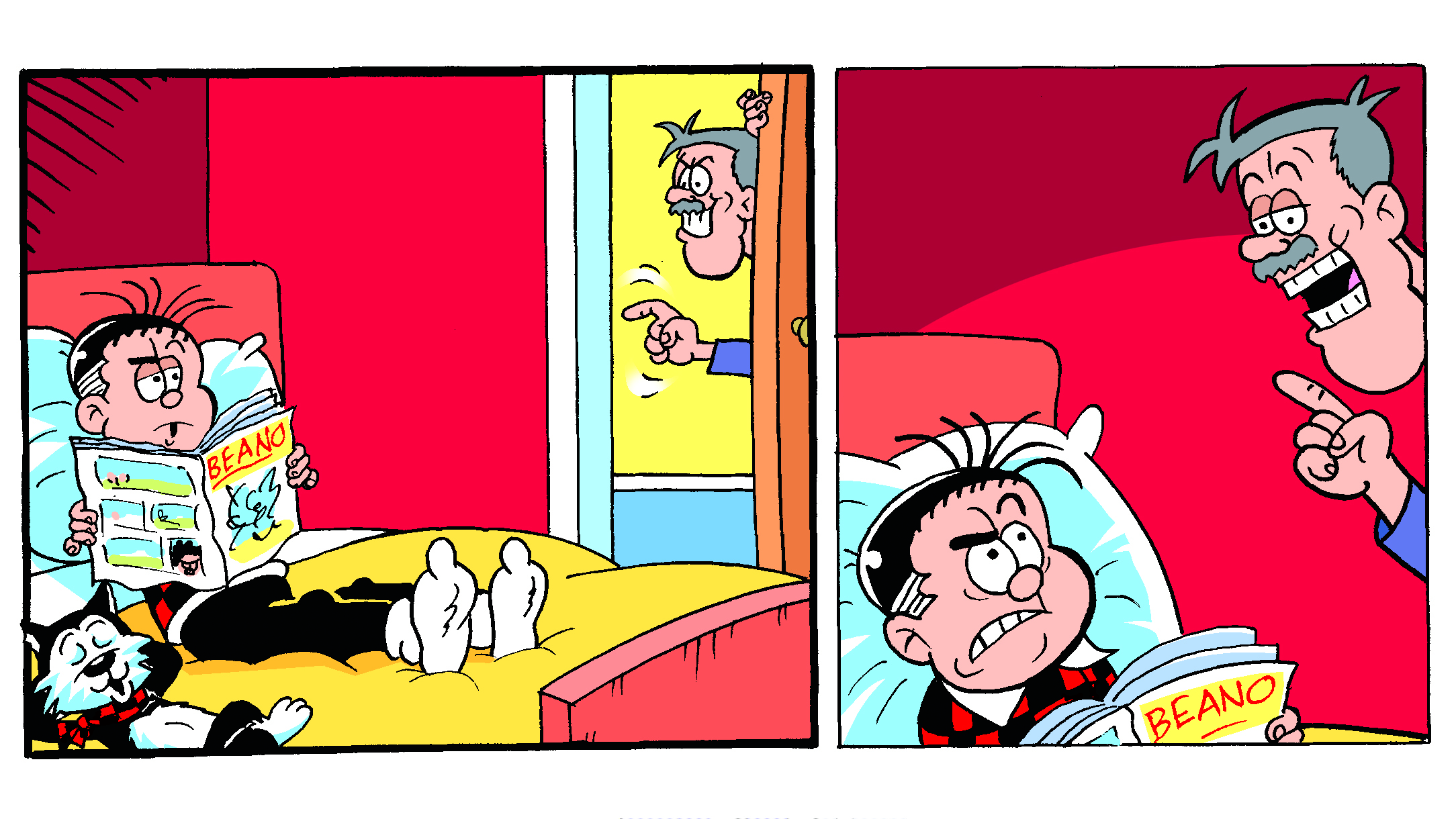 Where has Roger's mum gone?
What does Minnie paint on the helmet?
No Beano! Flip through those pages again and see if you can do better!
You really know your stuff - or you're really good at guessing!