The Messiest #NOBeano Moments!
Your worst #NOBeano fails! That's NO BEANO!
The Best of the Mess!
Every week, Beano picks a #NoBeano moment, as submitted by YOU! Check out these 4 messiest moments!
Jack has a run-in with red paint!
Hugo lets go of his boot!
Peter gets pelted with breakfast!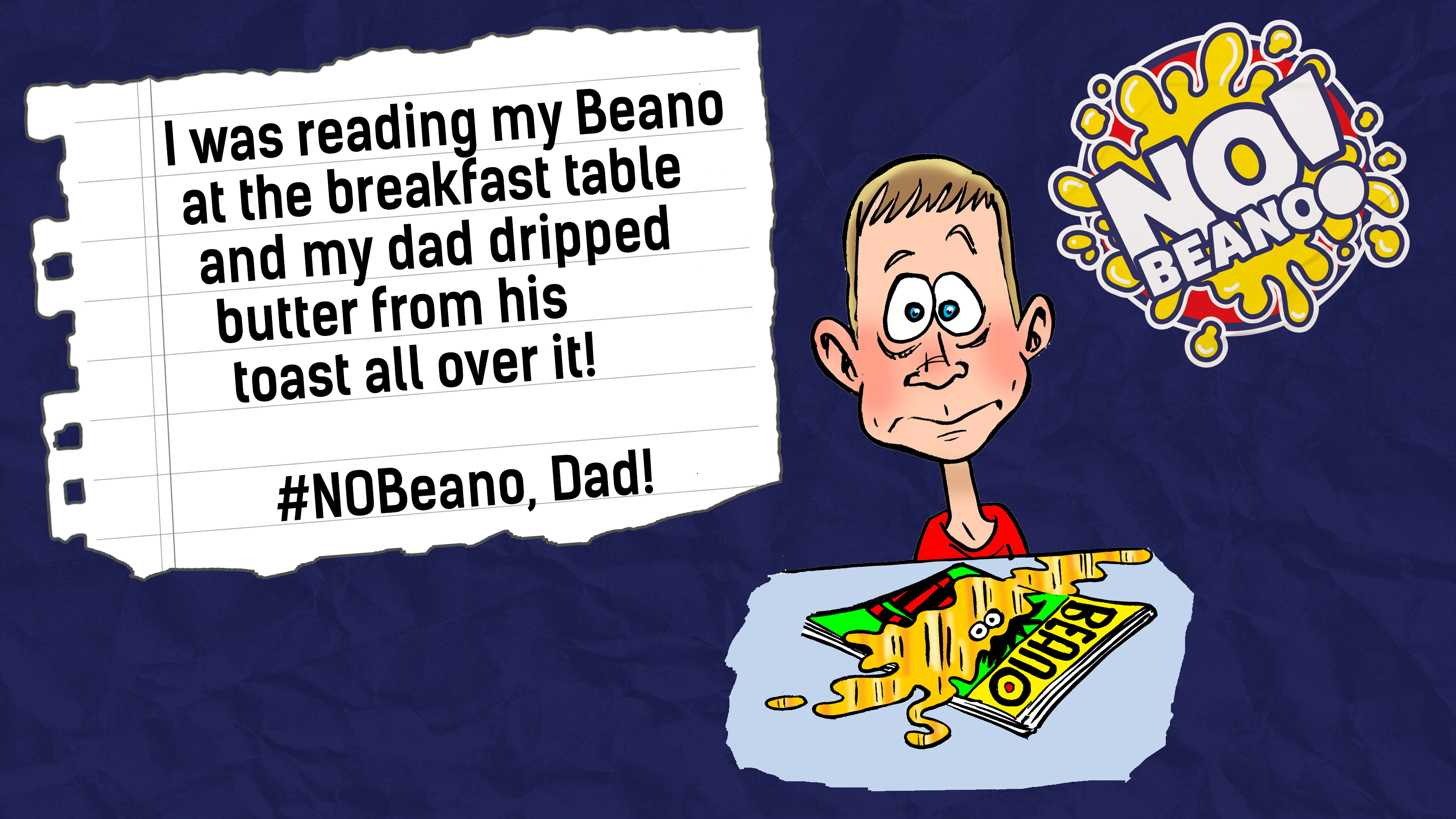 Jess takes a quick jump in a puddle!
Send us your #NOBeano moments!
Email nobeano@beano.com to see if your funny fail gets picked!