The World's Strongest Man Folds a Frying Pan!
It's man versus pan as Eddie "The Beast" Hall makes a kitchen implement completely unfit for use!
This is Eddie "The Beast" Hall, current holder of the title World's Strongest Man!
He's pretty strong!
He was on BBC Breakfast and demonstrated his strength both by lifting presenter Dan Walker above his head...
And completely destroying a frying pan!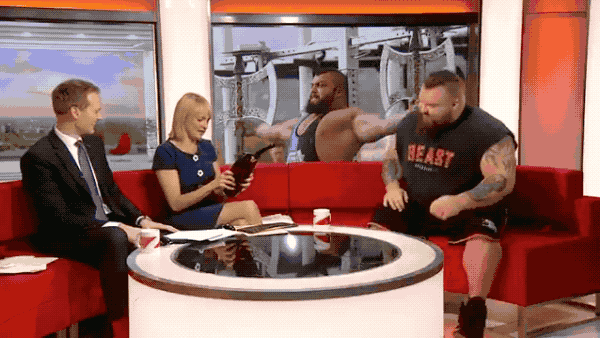 He's a pretty impressive dude – look at the size of that barbell!
And this log!
And that lorry!