These Animals Love Surfing!
These rad animals totally know the best way to keep cool in the summer! Surf's up, dawg!
We love these amazing animals!
Apart from cats, there's not many animals who don't love playing around in the waterCheck out these surfers with a difference – you'll see the coolest dogs, a cow and even a pig catching a sweet wave!
This bulldog knows how to surf!
See how they emerge from the waves like a total pro – is someone out there giving these cool pooches surfing lessons?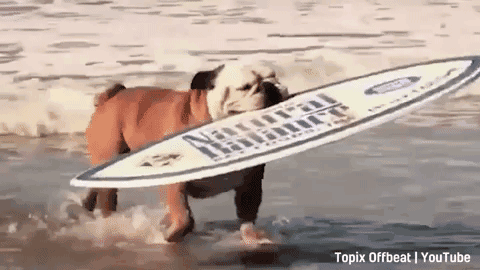 What's better than one dog surfing?
When there are five dogs surfing – but look at the chap in the middle! He doesn't seem bothered at all.He's probably wondering what to have for lunch. After all, surfing can build up a big appetite!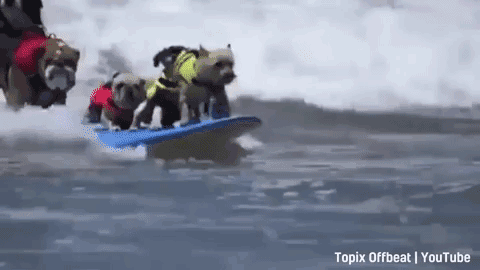 Is that... is that a cow?
Sure – but how did the cow get all the way out to sea? Did they rent a boat or did they swim out with their surfboard in their teeth?We've herd about this one – they moooove like a world champion surfer!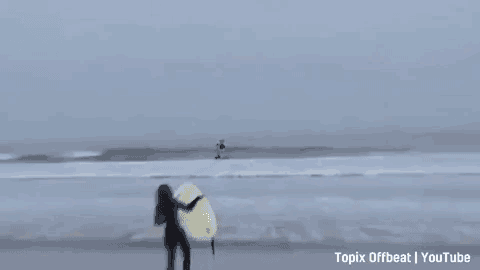 Check out this little dude!
It looks like they've been surfing a long time – see how confident they are on the waves!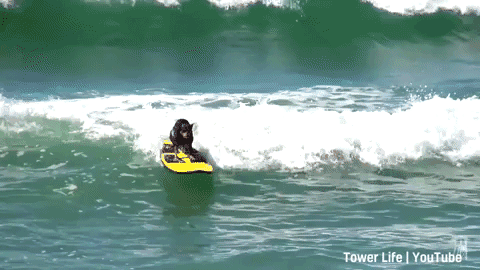 It's not just dogs and, erm, cows who enjoy surfing!
This pig loves going out to see with their pal! You could say they were... hogging the waves!