This is a toad. Notice his lack of hat?
So did Chris Newsome, now known to all his friends as "The Toad Hat Guy".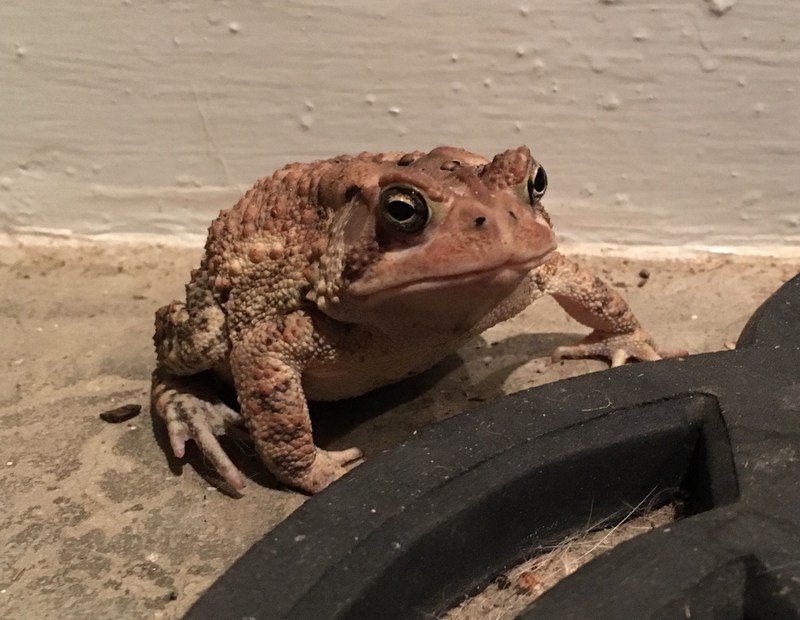 Chris and his toad are about to get SO BEANO!
Using toad-friendly felt materials, he crafted a classy pink top hat for his warty visitor.
Dapper! Smashing! Spiffing!
Much more fashionable. Nice one Chris!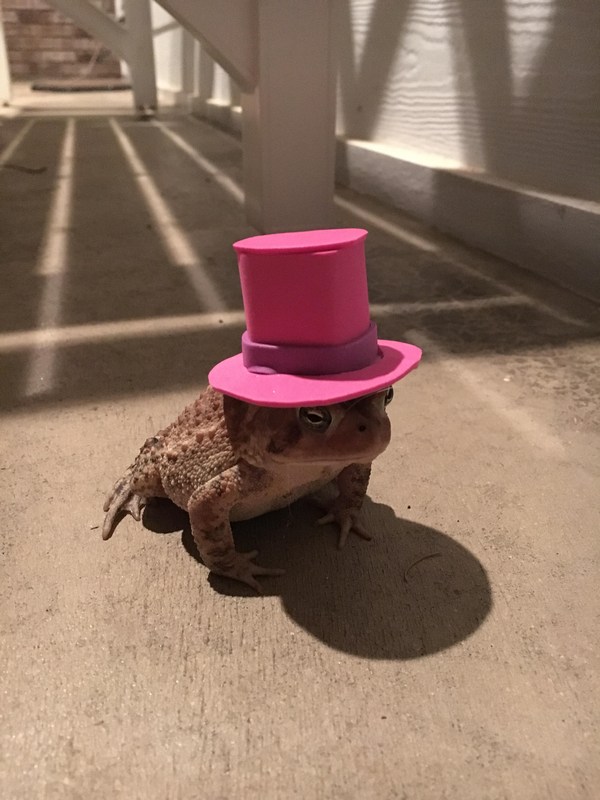 Of course, he figured the toad needed a feather and a monocle...
So of course, Chris added one.
And a change of hat!
Something more casual this time, perhaps?
We think these hats are TOAD-ALLY AWESOME!
They're amphibiantastic!