Everything You Need to Be Excited About in 2017!
There are LOADS of awesome films, TV shows and music to look forward to in 2017. Are you ready?
First up, MOVIES! Star Wars: Episode 8
We've just had Star Wars: Rogue One but in 2017 there's another Star Wars coming along. It's episode 8 and we'll find out what's happened to Kylo Ren, Rey, Finn and Poe. You'll just have to wait until December...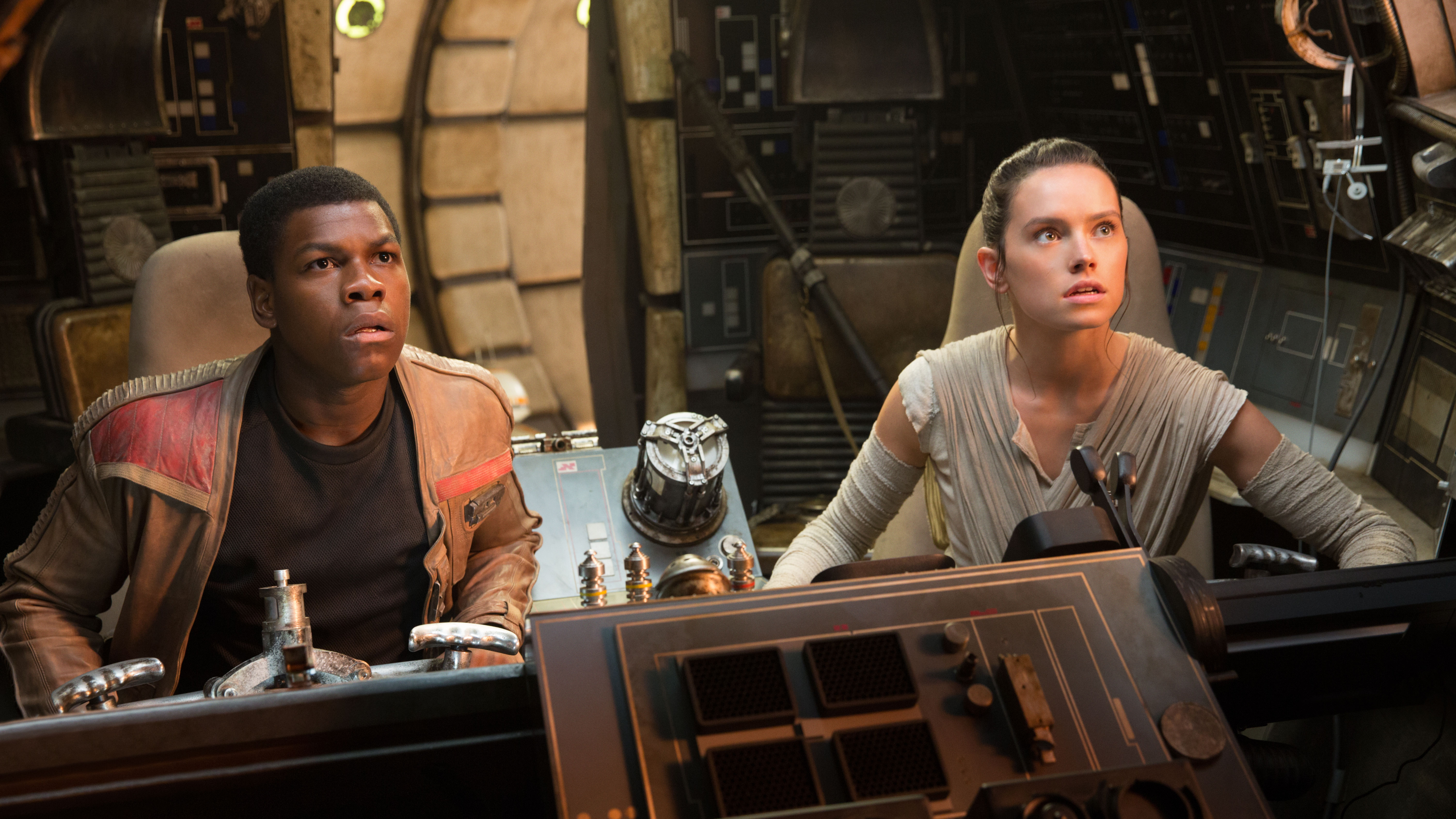 Beauty and The Beast
Beauty and The Beast is a live-action version of the Disney cartoon and looks amazing. Emma Watson (Hermione from Harry Potter) is Belle and the whole thing looks fantastic. We can't wait to be a guest at the cinema for it!
The LEGO Batman Movie
This. Looks. AWESOME. It's up to Batman to save Gotham from the Joker but first he's got to get used to his new side-kick...The LEGO Batman Movie is out in February
On TV there's all-new Great British Bake-Off
It's all changed! The Bake-Off has moved to Channel 4 and some people (Paul) have stayed with it, while some (everyone else) have gone. What will it be like with Paul in charge? How will we cope without Mary Berry? Will there be cakes even crazier-looking than those that have come before? All will be revealed this year!
Adventure Time Series 8!
There's going to be brand new Adventure Time this year! There's the 8th series PLUS a mini-series called Islands, where we'll find out what happened to all the other humans. The series starts in January. SO EXCITING!
I'm a Celebrity... Get Me Out of Here!
I'm a Celeb will be back in the jungle for the 17th time! Who will be in the jungle this time? What challenges will they have to do? What will they eat?! So many questions! 
Dennis and Gnasher Unleashed
And who could forget BRAND NEW Dennis and Gnasher! The new CGI series will be on CBBC this year and new Dennis already looks pretty awesome. 
In games, we get LEGO Worlds
It's a bit like Minecraft but LEGO! You get the chance to build and explore new worlds built entirely by bricks! It's coming to Playstation 4 and Xbox One in February. 
Sonic Mania
The best superfast blue hedgehog is back! Sonic Mania is a brand new high-speed adventure game where you can play as Sonic, Tails or Knuckles.It will be on Microsoft Windows, PlayStation 4 and Xbox One 
Yooka-Laylee
Yooka-Laylee looks amazing! It's from the makers of classic games Banjo-Kazooie and Donkey Kong Country. You have to help duo Yooka (the green one) and Laylee (the other one) search for Pagies to help defeat evil Capital B. 
Don't forget the music! There will be new songs from Katy Perry...
Zayn...
And Taylor Swift too!
2017 is going to be EPIC!