5 Games like Cooking Mama
Bon APP-etite!
1. Mucho Taco
Make those tacos as fast as you can! This colourful game is like a cooking infinite clicker, where you can roll the tacos yourself, or hire chefs to do so. Purchase the new ingredients and the best restaurants to fill the city with tacos!
2. Diner Dash
This is a fun and fast paced game that lets you take control of a small restaurant. You play as a waitress, balancing cups of coffee, menus, orders, and dirty plates as you keep customers happy. It can get really busy!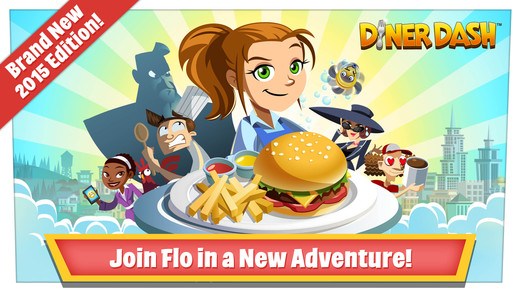 3. Toca Kitchen 2
This is a quirky cooking simulation where you cook weird dishes for your dinner guests. Choose from a kitchen full of snacks to create crazy concoctions, and then watch you diners funny reactions!
4. Potion Punch
Take control of a potion-selling tavern, as knights, elves, and dwarfs come to replenish their health. Grill geckos and mix different coloured potions to fill orders, and spend your hard-earned gold on new locations.
5. Feed 'Em Burger
Build burgers, get points! This is a simple game that will keep any chef on their toes. Stack up 4 simple ingredients in different combinations, to see if you can grab the high score!