5 Games like Star Wars: Galaxy of Heroes
Already felt the Force? Get your hands on these apps instead!
DC Legends
Level up your powers in this superhero strategy game. Plus all the best DC heroes villains show up to the fight.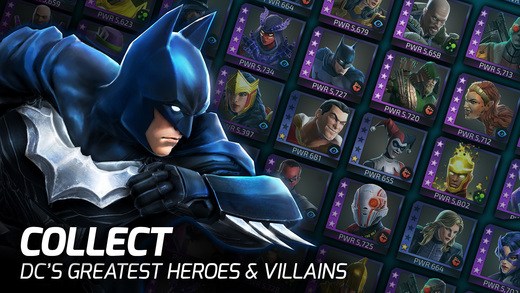 Marvel Future Fight
Forget taking turns and just dive into this super-powered action! Control all your favourite heroes, from Iron Man, Thor, Black Panther, and more. 
Star Tactics
Command fighters through a space battle - destroy the enemy, dodging missiles, lasers, and asteroids
Summoners War
Summon creatures both good and evil to go on fantastic adventures. This magical game has action-packed turn-based battles as well as base-building elements to keep you busy when you're not fighting monsters.
Fire Emblem Heroes
Turn-based sword and sorcery! Battle all your favourite Fire Emblem characters from the Nintendo series in this awesome game.