7 Reasons to Visit Beano: The Art of Breaking the Rules
This awesome exhibition is taking place Somerset House, London, and it's open until 6th March​, 2022, so you'd better be quick!
Beano: The Art of Breaking the Rules is a show like no other if you're a comic fan, you'll be in for a big treat!
Curated by artist and lifelong Beano fan Andy Holden, Beano: The Art of Breaking the Rules opens with a large selection of original comic drawings, never previously seen in public, chosen across its 4,000-plus editions and rare archive artefacts relating to Beano's 83 years of silliness. As well as Beano's beloved band of characters - Dennis and Gnasher, Bananaman and Bash Street Kids to name just a few - it also introduces their maverick artists from Leo Baxendale, who brought Minnie the Minx to life, to Laura Howell, who draws the all-round rebel today. 
Visitors can even take a trip through Beanotown itself with larger-than-life recreations of Beano's most iconic backdrops, as if stepping inside the pages of the comic.  Hanging on the walls of Bash Street School, the homes of Gasworks Road and Bunkerton Castle, and situated outside on the streets of Beanotown, visitors will discover an eclectic collection of contemporary artworks from today's greatest creative rule-breakers, who push the boundaries in their own original and wonderful ways.  
So, if you think this sounds like a grand day out but you need just a teeny bit more persuading, then check out our 8 reasons to visit Beano: The Art of Breaking the Rules!
1
Step into the pages of Beano, see original comic artworks and archive material, or blamtastic art created by blamtastic rule-breaking artists ​
2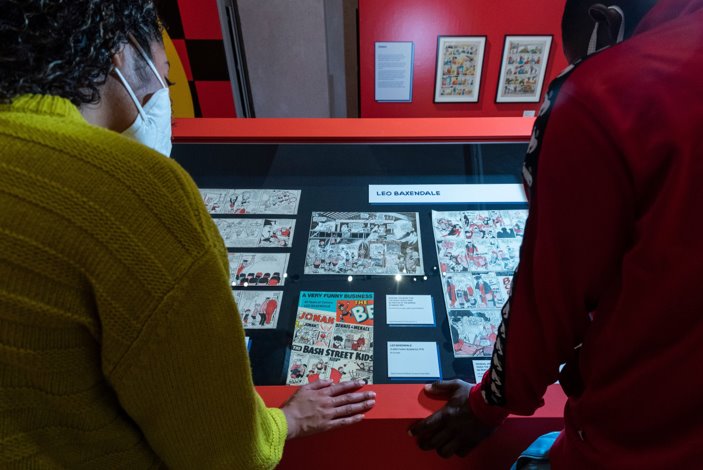 You can read Beano strips that have never been seen before!​
3
Splat some famous art with Dennis's virtual catapult game!​
4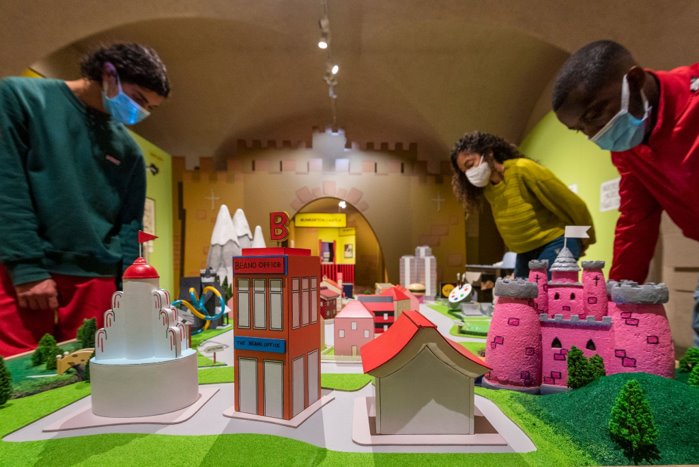 See the blamtastic scale model of Beanotown!​
5
"Naps allowed after maths", "Chocolate ice cream-flavoured toothpaste", "Always jump on the sofa"…if YOU made the rules, what would they be? The interactive installation created by Peter Liversidge allows you to create new rules​
​
6
What song would make Dennis, JJ, Minnie and their friends dance? Choose your favourite track! Jukebox playlist curated by Bob Stanley from Saint Etienne​
7
…and many more words of wisdom from Beanotown​
​
​