7 Reasons We Love FIFA 17!
It's FIFA time!
The new game, FIFA 17, is out now and looks amaaaaaaazing!
2. Marco Reus is on the cover!
It was a vote - and Reus beat Eden Hazard, James Rodriguez and Anthony Martial
4. Everything you can expect to come back is coming back!
New features don't mean saying goodbye to older ones - FIFA 16 was the first one include female players, and they're back, along with everything else that was great about last year's game!
5. The tech inside it is better than ever!
The game uses a game engine called Frostbite, a super-advanced piece of technology that we don't understand but just means it looks reeeeeeeeeeeeally good.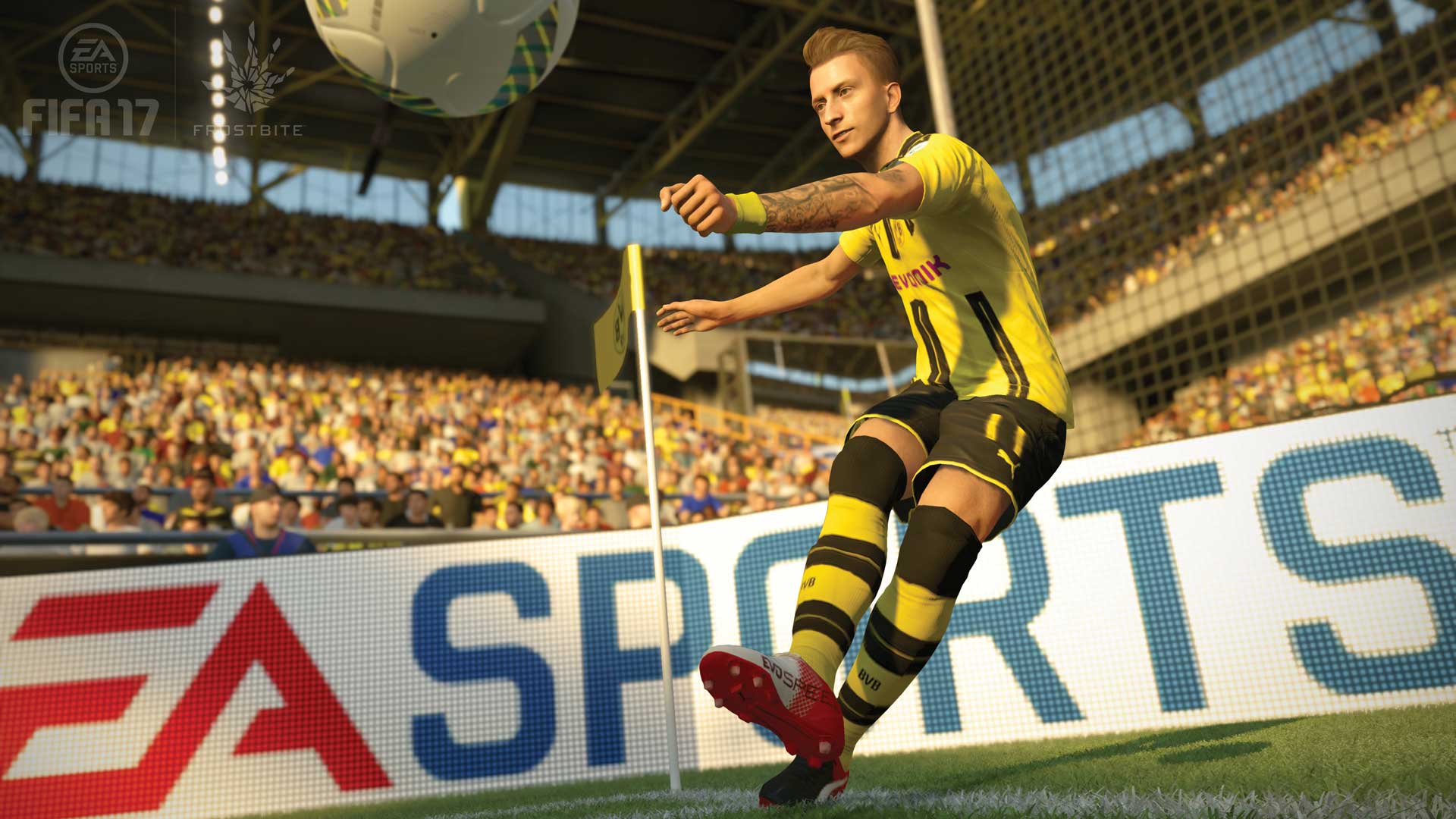 6. It's got everyone in it!
There are so many teams and players in this game, it's unbelievable! You can even play the J1 League Cup, the Japanese equivalent of the FA Cup! 
7. Even the managers are realistic!
For the first time ever, every manager from the Premier League is in it! Sometimes they're the most entertaining thing about football, and they're all there!