Introducing...The Abominable Snowmenace!
I.P. Daley has given us the lowdown on the latest Boomic to hit the bookshelves and you'd better believe us, it's a chilling tale!
Earlier this year, the scientists at Beano HQ's laboratories mixed books with comics to create The Battle for Bash Street, the first-ever Boomic!
"Boomic? What's a boomic?" They're a cross between a book and a comic, from the epic minds of Beano's I.P. Daley (with just a little bit of help from Craig Graham and Mike Stirling). They're the ultimate Beano adventure in book form, peppered with funny pictures illustrated by ace comic creator, Nigel Parkinson.
Are you ready for another blam helping of hair-raising thrill ride? Dennis and Gnasher are back for another adventure in The Abominable Snowmenace, which will hit the shops on September 2nd!
What's the story, then?
Can a group of ten year old mates (and one scruffy dog) really outwit the most fiendish, cunning adults in the universe and save a frightened friend from the worst fate imaginable?
When mysterious smelly footprints lead the gang to the school kitchen, they find themselves in a race against time to save their new best friend. The seasons are changing, and the fate of an entire species lies in their hands…
Check out this taster below!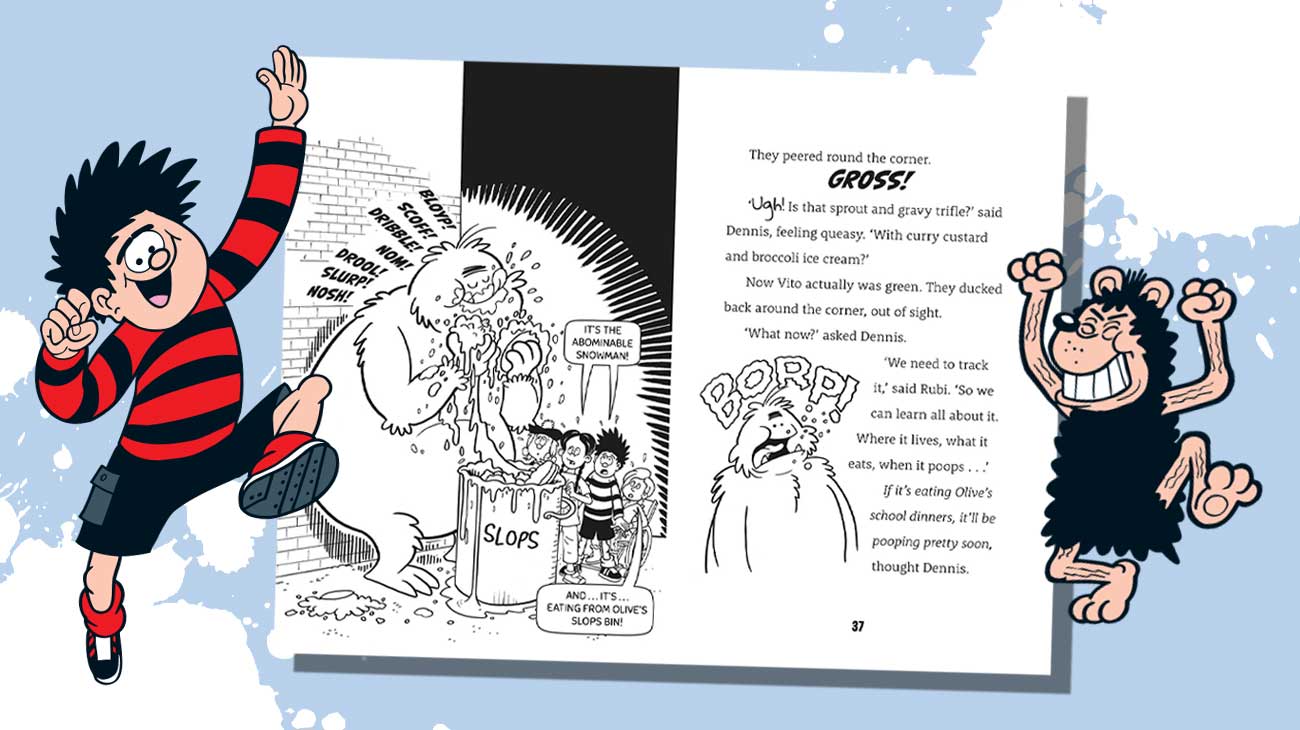 How blam is that? So what are you waiting for? The Abominable Snowmenace is out on September 2 in all good bookshops via Farshore publishing.