Archive: Beano Annual 1941 – The Second Beano Book
Take a peek inside the second wartime annual, filled with classic comic strips and adventure stories!
1941 Beano Book
This Beano Book was released for 1941, available for just 3 shillings. As the weekly comic was only 2 old pennies, it would take have taken more than a few weeks to save up for.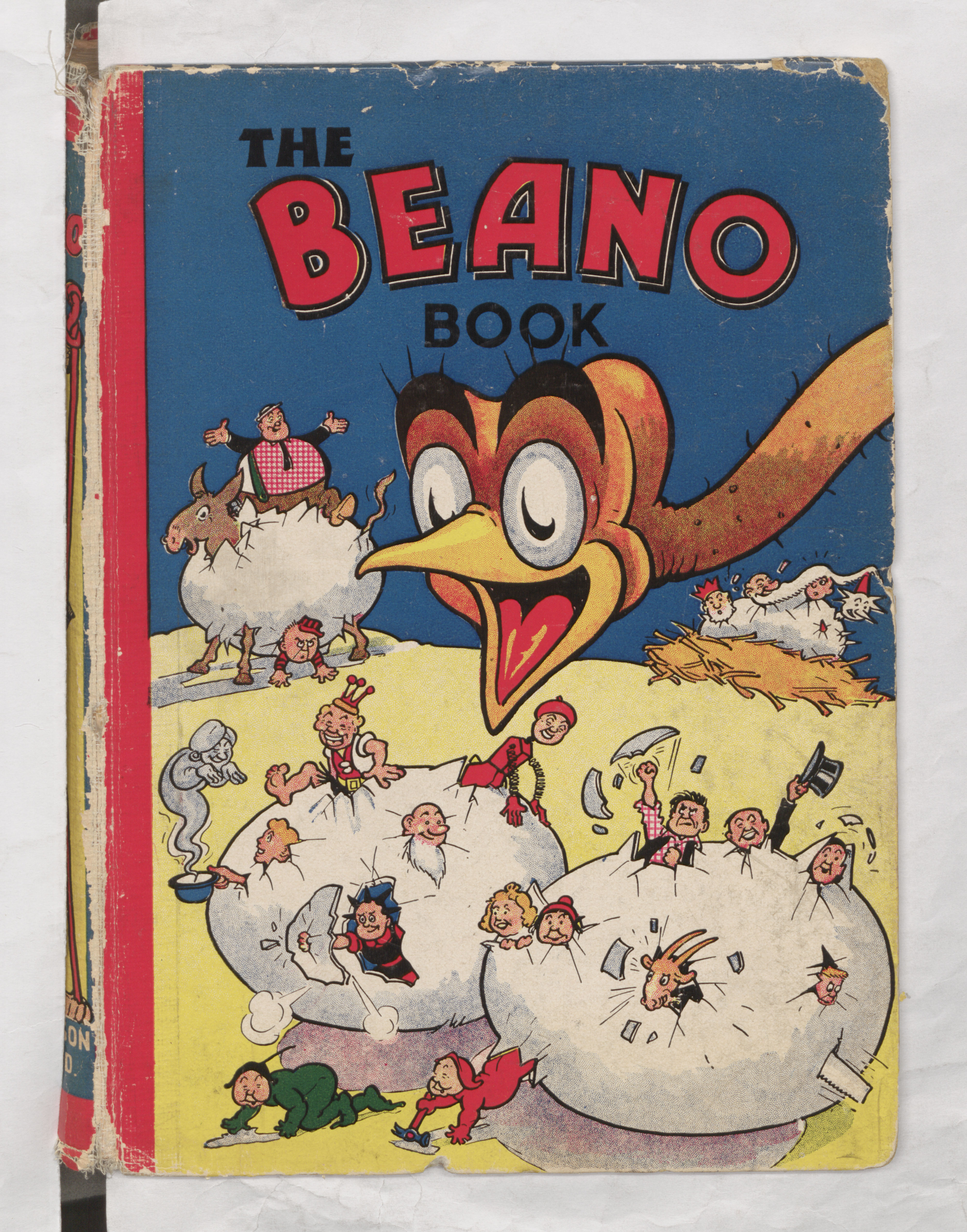 More pages for your pennies!
At 144 pages, this annual was slightly longer than its predecessor, but featured the same recognisable cast of classic comic characters.
Rhyme Time
As well as speech balloons, many comic panels had text underneath them. On many pages, these rhymed to help tell an extra part of the story. 
Colours and Cash
The Beano Book always had a colourful start and finish, like Lord Snooty leaving his castle with £10 tucked into his pocket. That would be enough pocket money to buy a Beano every week for 24 years!
Click below to check out all the Beano Annuals from the 1940s!