Archive: Beano Annual 1962
Take a peek inside this 1960's annual, filled with classic comic strips and adventure stories!
1962 Beano Annual
Breaking with tradition, neither Dennis nor Biffo feature on this cover. This is Jonah's only appearance front and centre, although he appears as part of the Beano gang in 1961 and 1964.
Meet the Three Bears!
Beano starting showing Ma, Pa, and Ted in their quest for grub from 1959, illustrated by Leo Baxendale. The characters would go on to be one of the longest running strips, as they are still occasionally published in today's Beano!
Introducing...the colour blue!
The 1962 annual was the first one to introduce Blue ink to its pages - here's a rare look at Roger in an alternative costume of blue and white squares, instead of his usual red and black.
The Circus Comes to Beanotown
Colonel Crackpot's Circus came to Beano pages in 1960, illustrated by Malcolm Judge. Although running for just 3 years, the character would be reimagined decades later in the Dandy comic.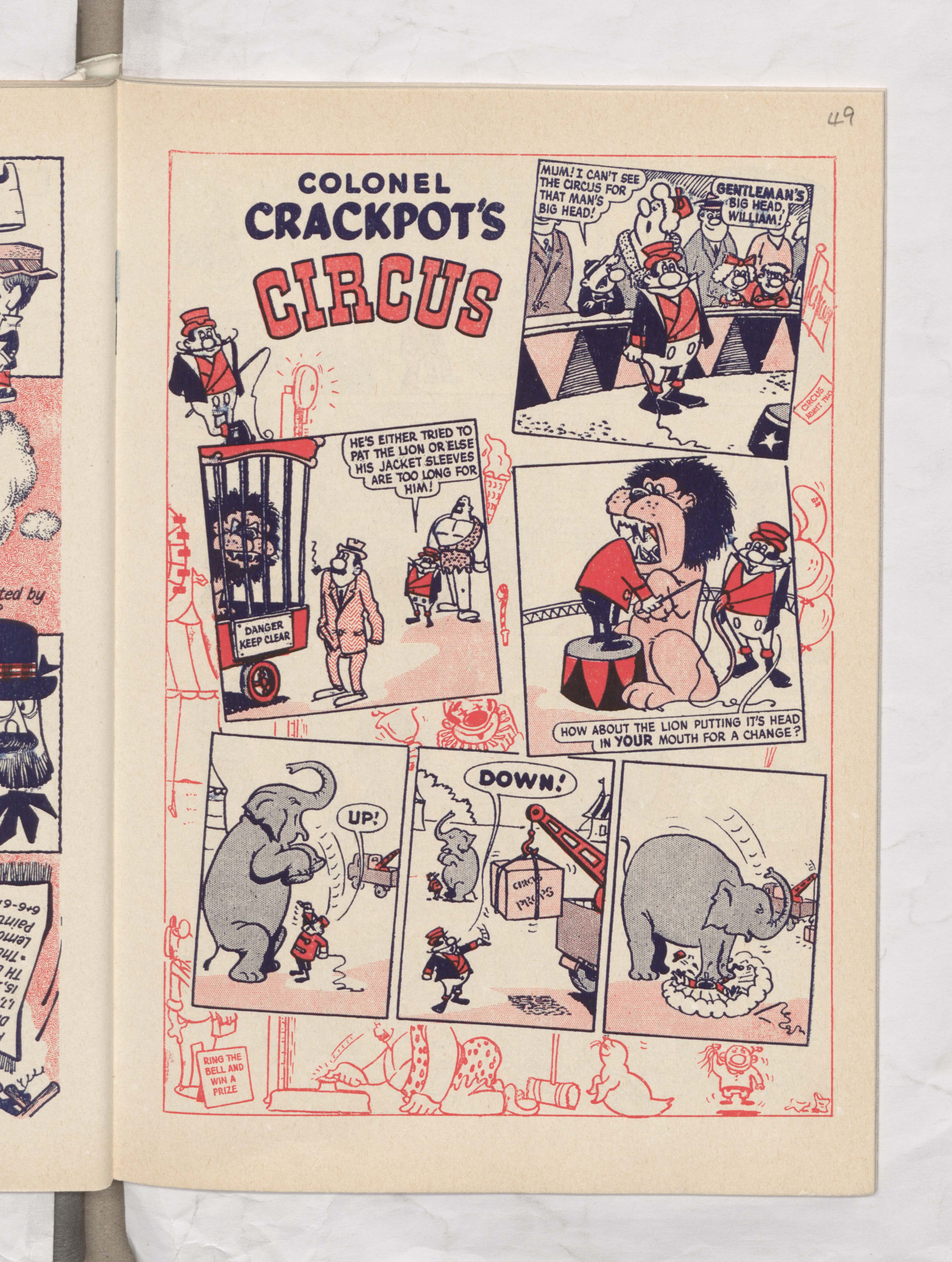 The Danger Man
With the American and Soviet Space Race in the public eye, several stories took a more futuristic setting. This hybrid picture story comic strip would have been both action-packed and topical for its day.
Click below to see all the Beano annuals from the 1960's!