Archive: Beano Annual 1986
Take a peek inside this 1980's annual, filled with classic comic strips and adventure stories!
1986 Beano Annual
Whenever Dennis is on the Beano Annual cover he's always getting into mischief!
Beano? The comic? On a computer thingy?
Producing Beano was still an analogue process until the late 1990's - it would still have been a novelty to use computers for art in 1986, but now people do it every day! The Beano office got its first computer in 1998. Yes, 1998.Can you spot the 'deliberate mistake' on the page?
Pepper the Pony and Lucinda
Pepper and Lucinda had a very short run in the weekly Beano comic, but made appearances in both the 1983 and 1986 annuals.
Visit Bunkerton Castle!
Catch a rare glimpse around the ancestral home of Lord Snooty!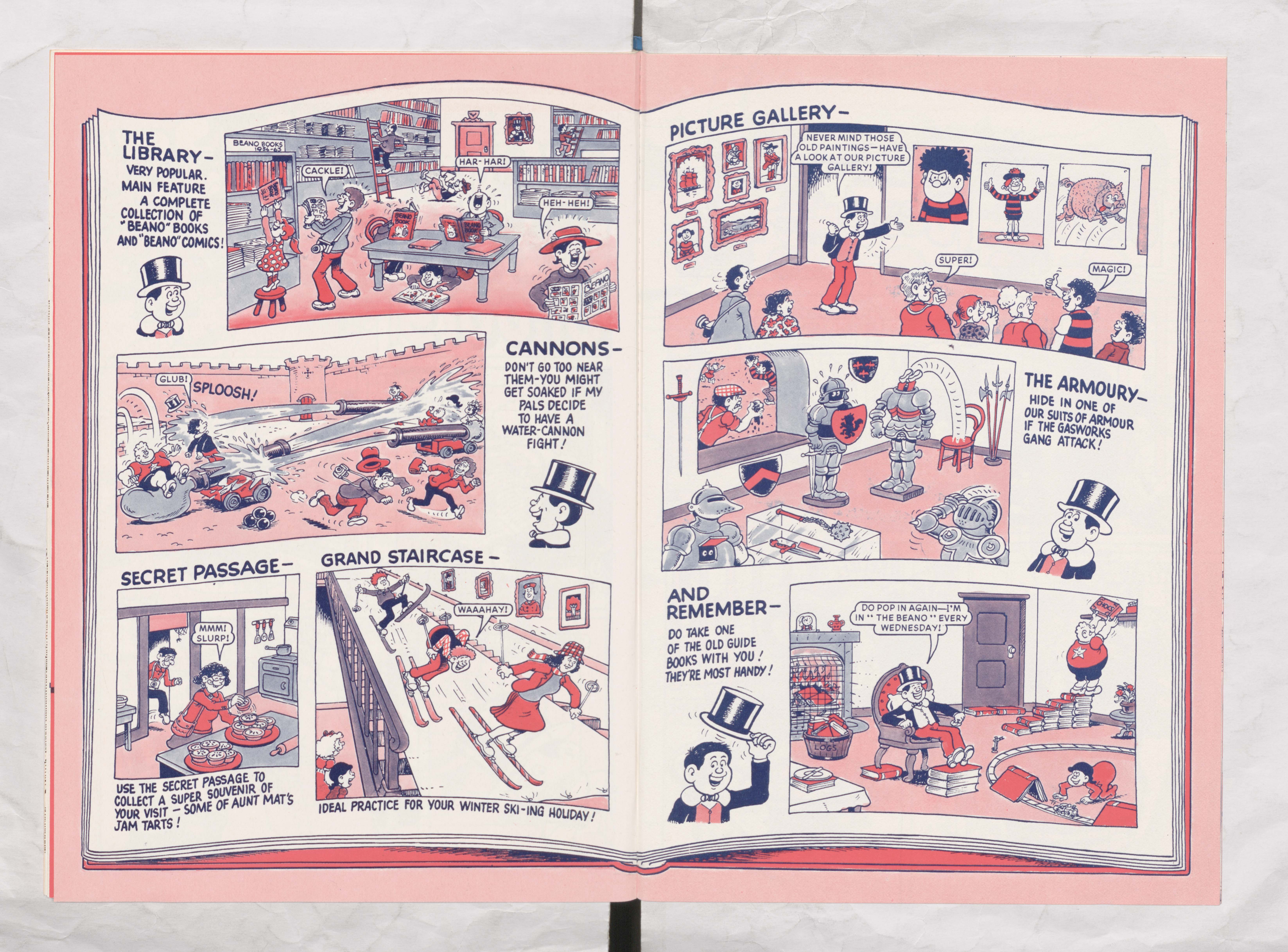 Click below to check out all the Beano Annuals from the 80s!