Which Book of Fun Character Are You Most Like?
The new Beano Book of Fun is packed full of jokes, puzzles and stories. What we want to know is... which of the Beanotown gang are you most similar to?
The Beano Book of Fun – out August 31 through Farshore – is packed with hilarious jokes mouth-bending tongue twisters and riddles, to perplexing puzzles and pranks and features all of your favourite Beanotown characters! All this page-based mayhem got us thinking: let's create a personality quiz which will determine which Beanotown character you're most like!
All you have to do is answer these 10 simple questions. And within the blink of an eye, you'll be designated the character who's most similar to you. It's that easy. So, what are you waiting for?
What's your idea of fun?
What's the best punchline to your favourite joke?
What would comes up in your school report the most?
What would the general theme of your school diary be?
What's your favourite lesson at school?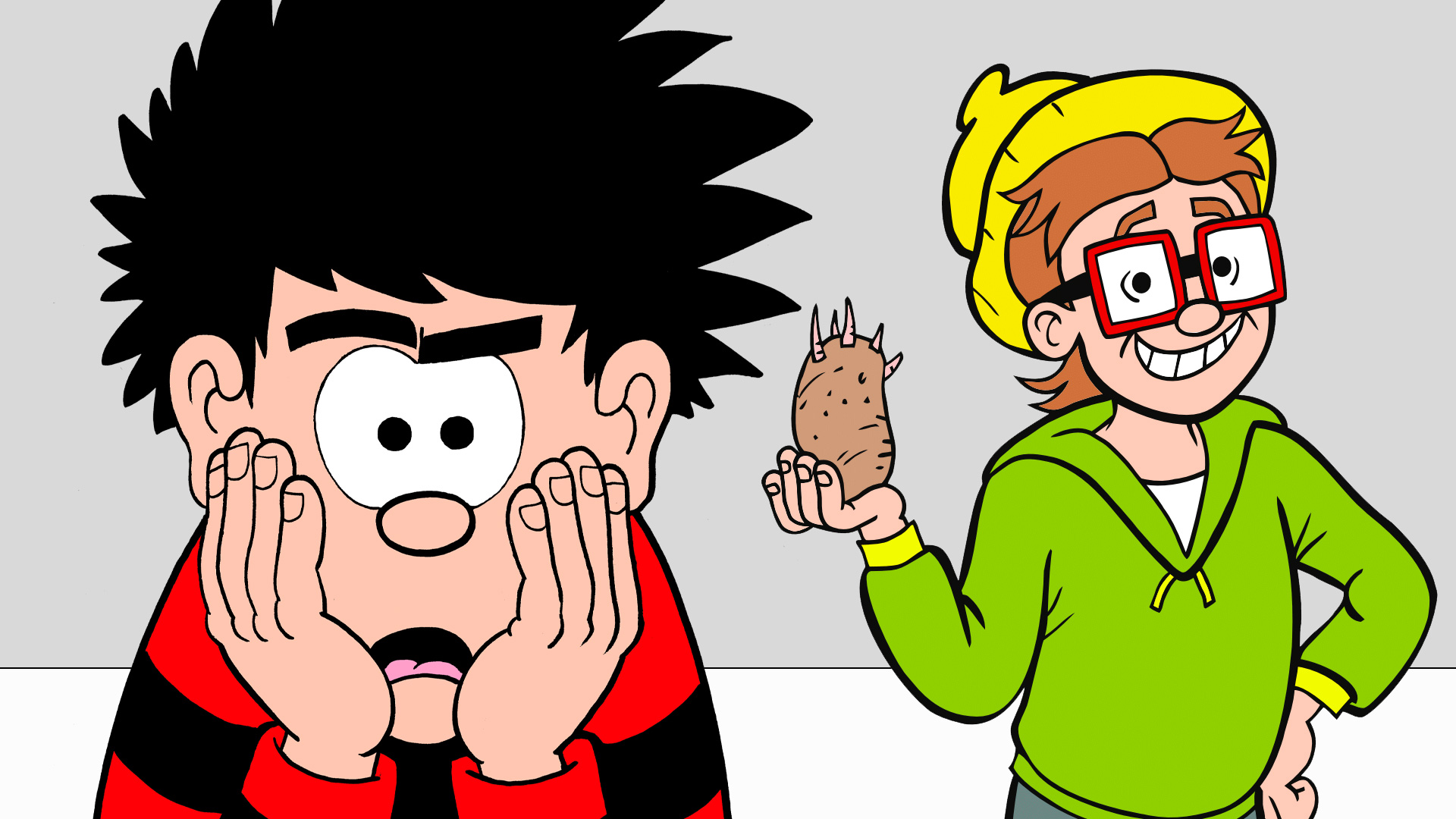 Who's your BBF?
Pick your favourite meal from the school dinner menu!
Are you good at tongue twisters?
What's your idea of a fun school trip?
What's your favourite book?
You are: Minnie!
You're Minnie Makepeace, chief mischief maker (alongside your cousin Dennis) and the most loyal pal anyone could hope to have in Beanotown! You're known for your quick-thinking which gets you out of more trouble than people realise!
You are: Dennis!
You're Dennis, Beanotown's most mischievous resident. With your trusty dog Gnasher by your side, your daily goal is just having fun (and getting out of chores)!
You are: Rubi!
You're Rubi Von Screwtop, the finest young scientific mind in all of Beanotown. You love technology, chemistry, physics and know how to have fun too!
You are: JJ!
You're JJ, Beanotown's future Olympic star in the making. You love all kind of sports and are heaps of fun too!