Beanotown Confidential: Calamity James's Bedroom
The Unluckiest Bedroom in the Whole World!
Home sweet home - it's the Unluckiest Bedroom in the World!
The Whole Calamity Family
A lovely picture of Mum, a young portrait of Uncle Jonah, and a bed for Alexander Lemming.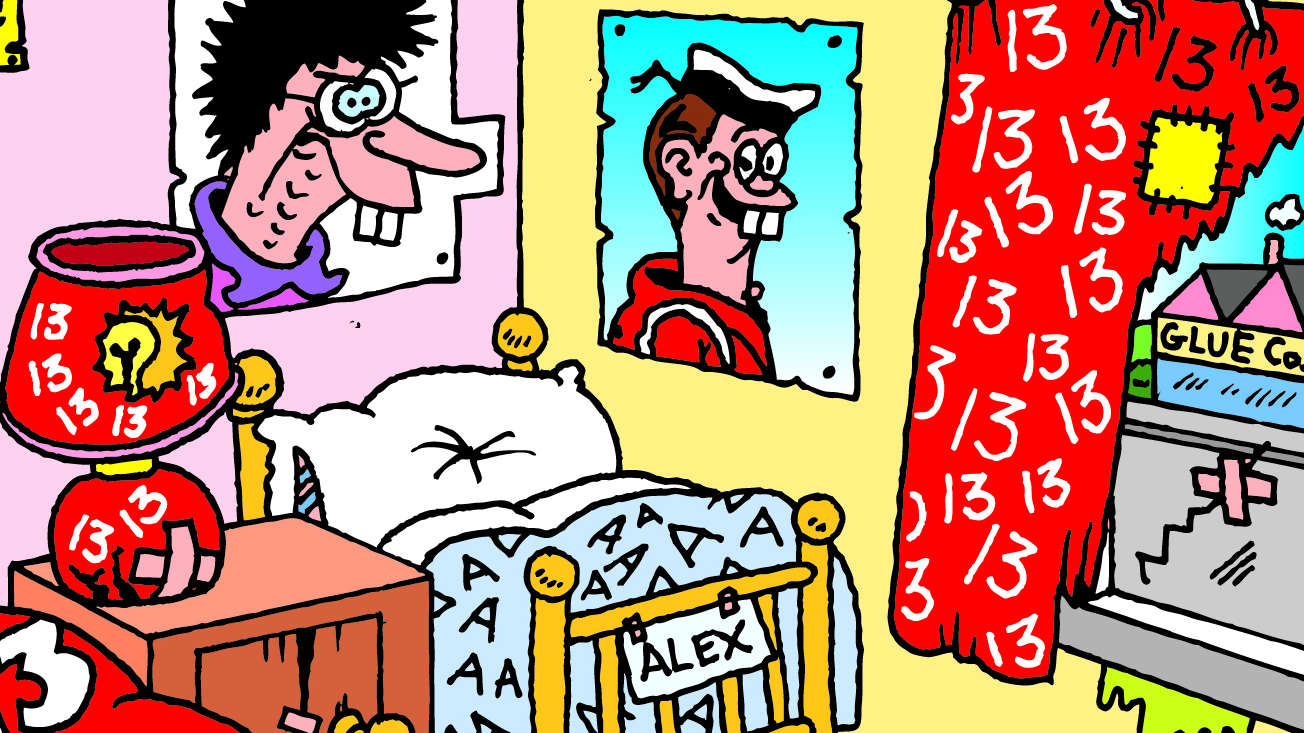 The Self-Help Shelf
James is always trying to turn his luck around. Highlights from this collection include "Lucky in Life", "Horseshoe", and "How to Be Lucky"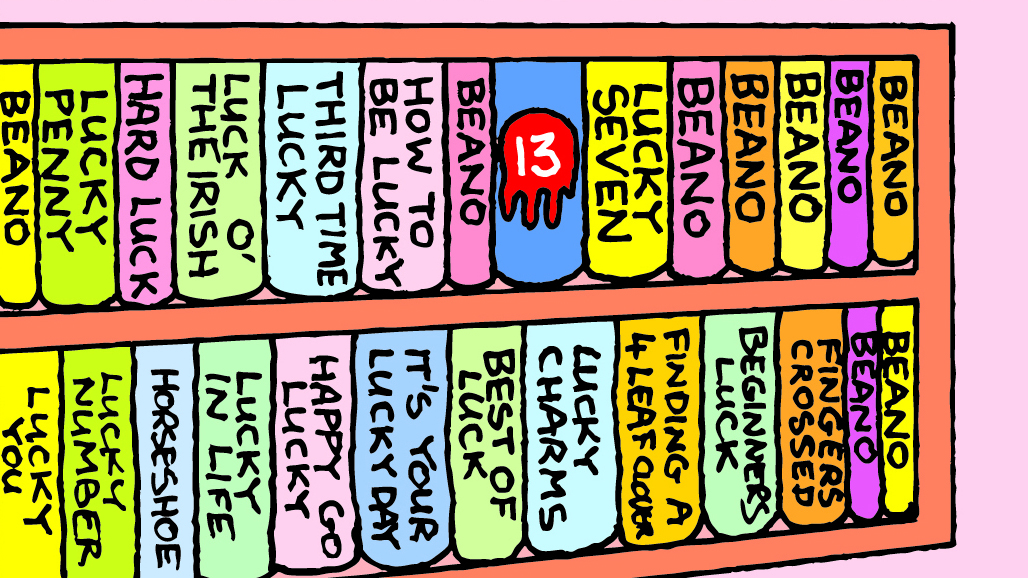 First (and Second) Aid
The Unluckiest Boy in the World has to be prepared - James frequently gets so banged up that he needs both first aid and second aid!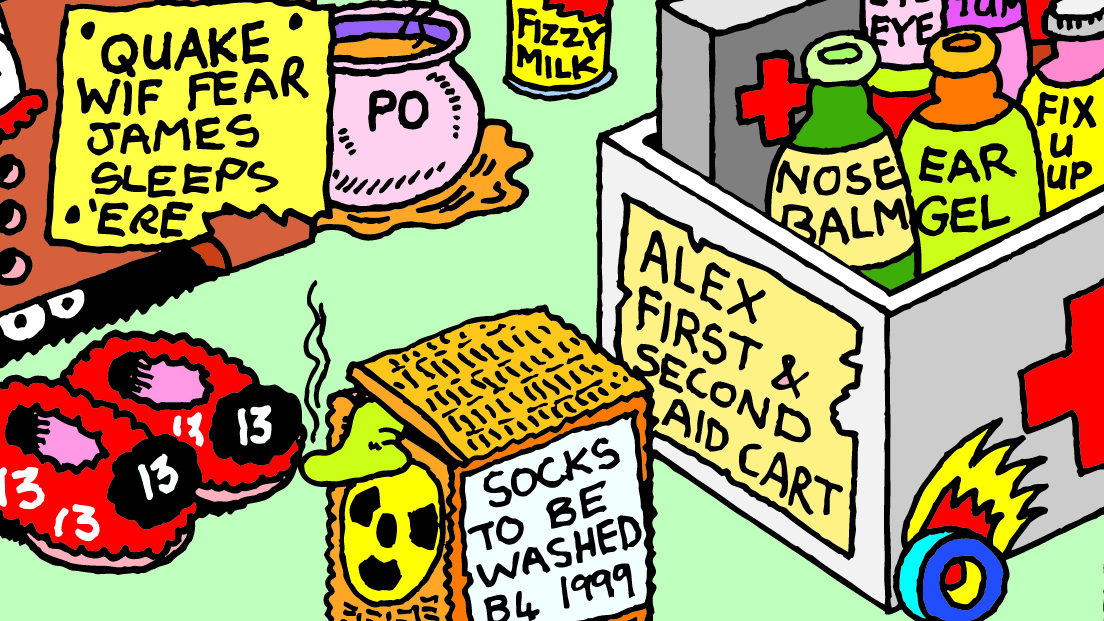 Don't Step on the Squelchies!
James just wouldn't be himself without a Squelchy thing nearby - he's got several that lodge in his bedroom, and even more that come to visit during school holidays!